Better goal-setting for the new quarter – Tability Feature Roundup
We're coming into the new quarter so we're shipping new features to enhance your goal-setting experience even more. Check out our latest feature roundup!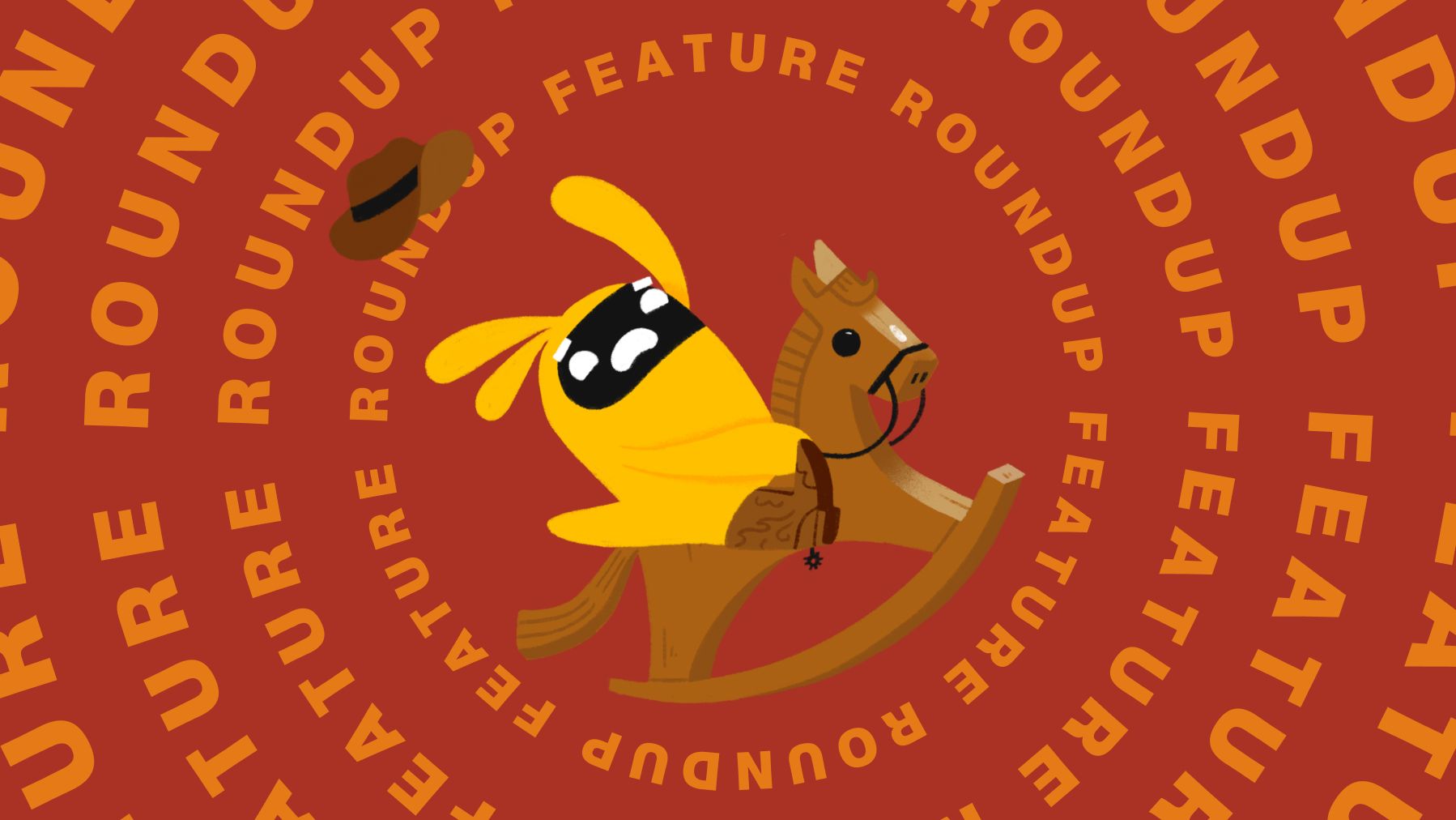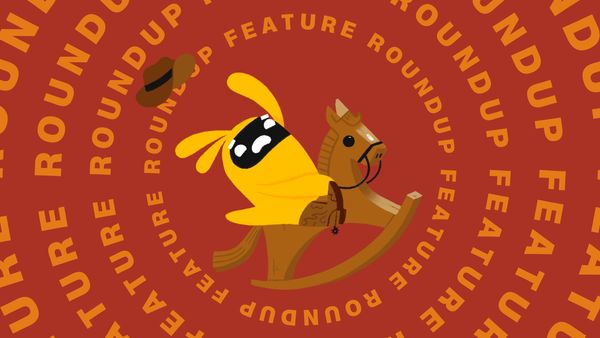 We're coming to the end of Q1 and we know that goal-setting is the most important part of being successful with your OKRs. Better goals get better results, and that's why we put so much effort into making Tability the best goal-setting platform on the market.
This week, we released a whole lot of new features that we will be shipping for you to use in your new quarter. These features were built with your goal-setting needs in mind, to hopefully make that first week of the new quarter a little bit smoother.
But before you jump into the new one, don't forget to run a retrospective on last quarter!
Read about the new features below 👇
---
✨ New Features
Simpler alignment with parent preview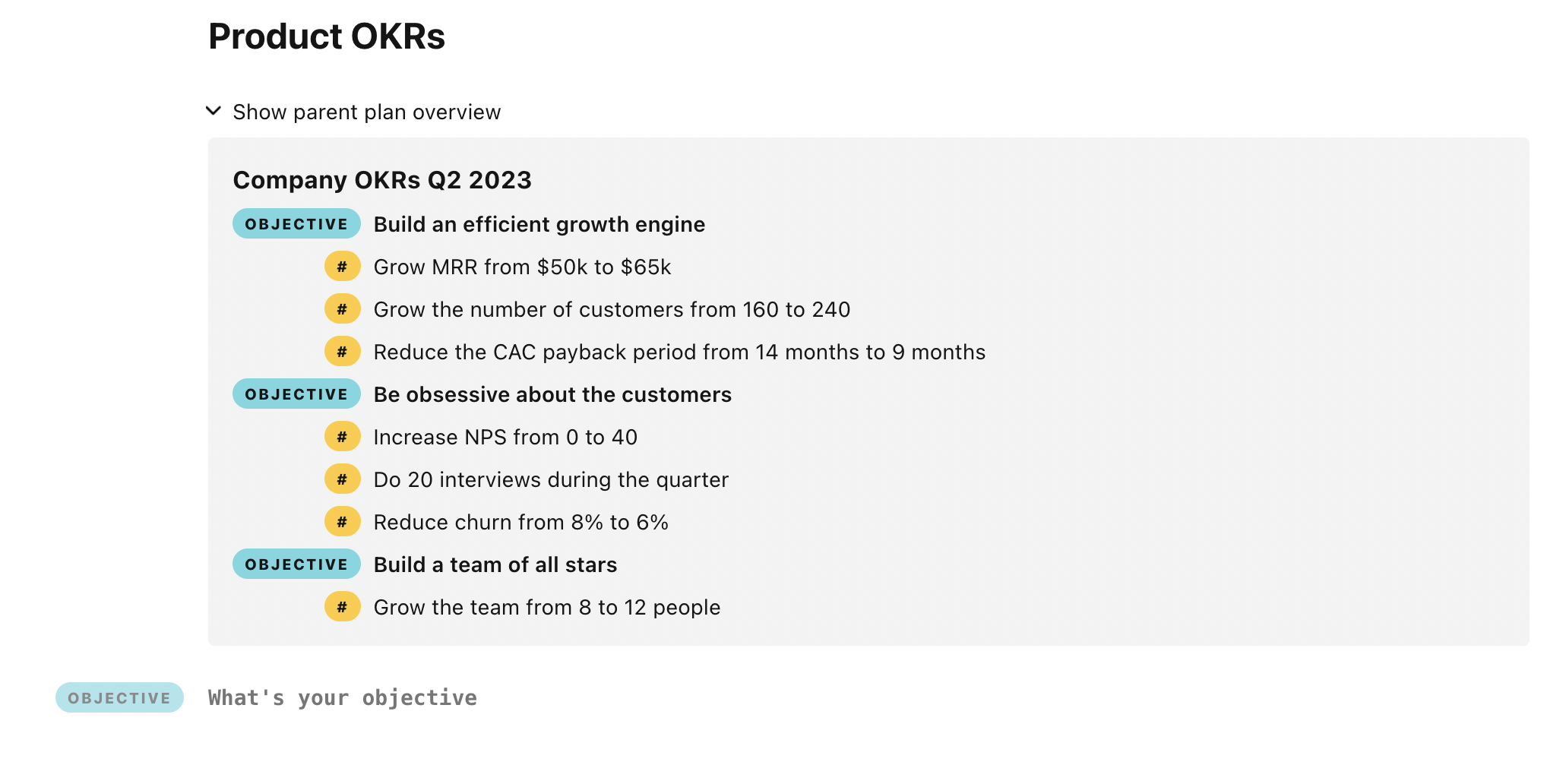 Aligning OKRs is all about having the right context. This means that you often need to refer back to the parent plan to make sure that your OKRs are contributing to the right goals.
This can easily results in having to constantly switch context to write you plan.But not anymore!
You can now display an overview of your parent OKRs in edit mode. No more tab switching or needing to have a dual screen experience.
Just expand the parent overview to see the OKRs that you need to align with.
Get more context with sub-plans data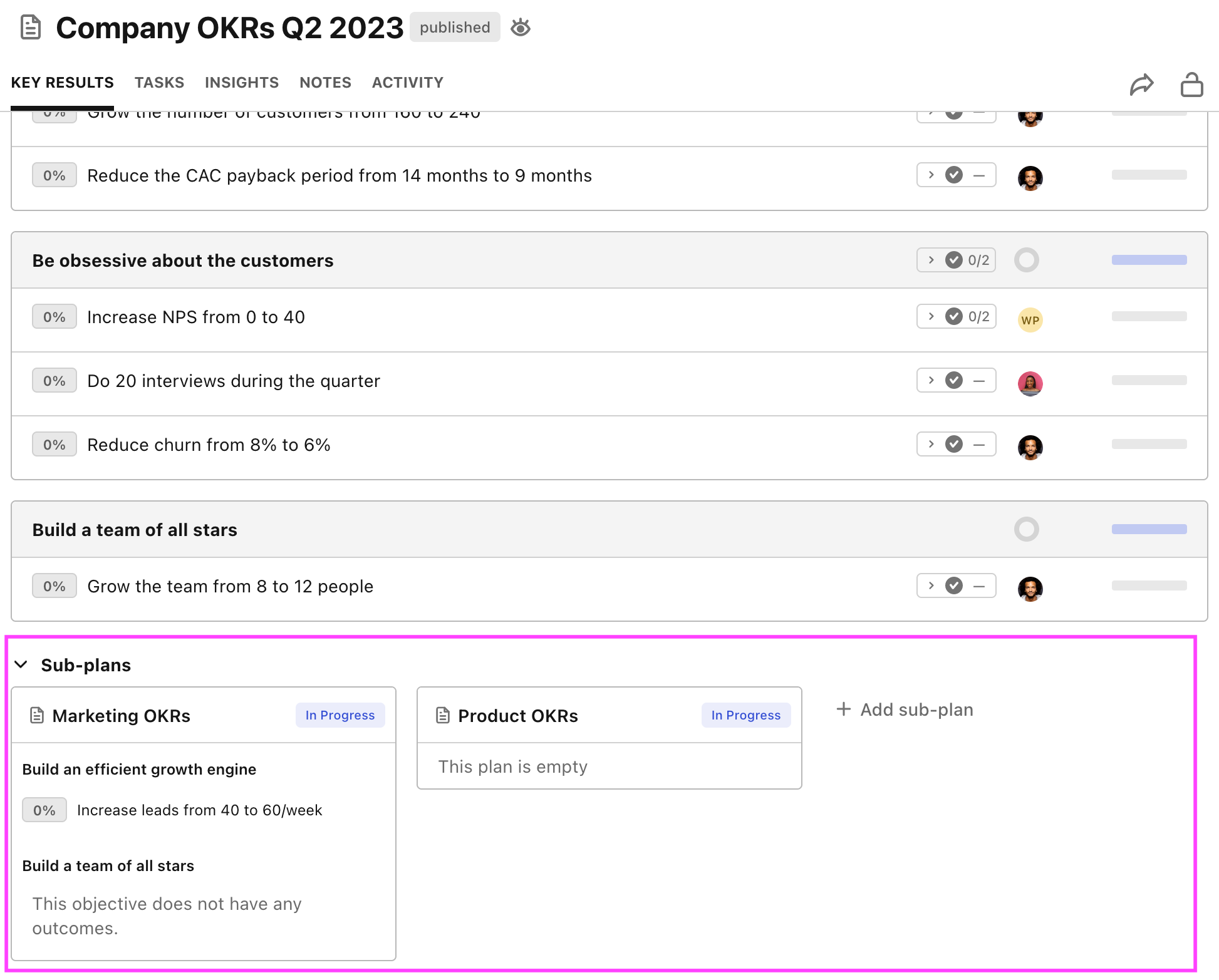 You can now see all the sub-plans with their goals at the bottom of the outcome/key results view of your plan.
We used to have a tree with titles in the sidebar, but many of you have asked to see more details when looking at a plan – this is now possible!
Tability Mobile, now on App Store and Google Play Store

We recently launched a timeline view for initiatives/tasks that allowed you to see the work planned for each goal in a plan. You can now create new initiatives directly from the timeline view!
Views count for your check-ins

Sometimes it's hard to tell if our updates are read by the team. We've just added a view count that will tell you how many people have clicked on your progress updates!
You can make views anonymous by changing the privacy settings of your workspace.
---
🌈 App Improvements
Improved
The mobile app now includes insights data for your dashboard and your plans.
You can now disable the AI integration from the privacy settings.
Fixed
You can use the mobile app with workspaces that have single sign-on enabled. Sorry for the inconvenience caused before that 🙏
---
💭 New Content
The importance of setting goals and tracking progress for decision making: See how good goal tracking helped us make better decisions and prioritize the right things (and how we reached 3500% on a goal this way!).
We tested out a bunch of tools to see how the goal-setting experience compares from one platform to another. Check out this goal-setting speed test to see which tools have the most user-friendly goal-setting experience.
Don't forget to follow us on twitter or linkedin (and now Tiktok🤪). We have tons of content on there all the time 🐥
---
Send us your feedback
No platform is ever a 10/10. That said, what some things we can do to make Tability better? We always try our best to expedite features our customers are asking for directly, as that's our top priority!
If you want to see what others are suggesting, check out our public roadmap. You can add requests and vote on existing ones there.
If you want to chat to us directly or connect with other users, you can also find us in the Tability Slack Community 💬
❤️ ❤️ ❤️