Feature Roundup – 25 Jan 2023
Our first roundup of the new year and we're back in full swing! Improvements to the Dashboard view and In-App Resources so you have fast access to docs and guides 💡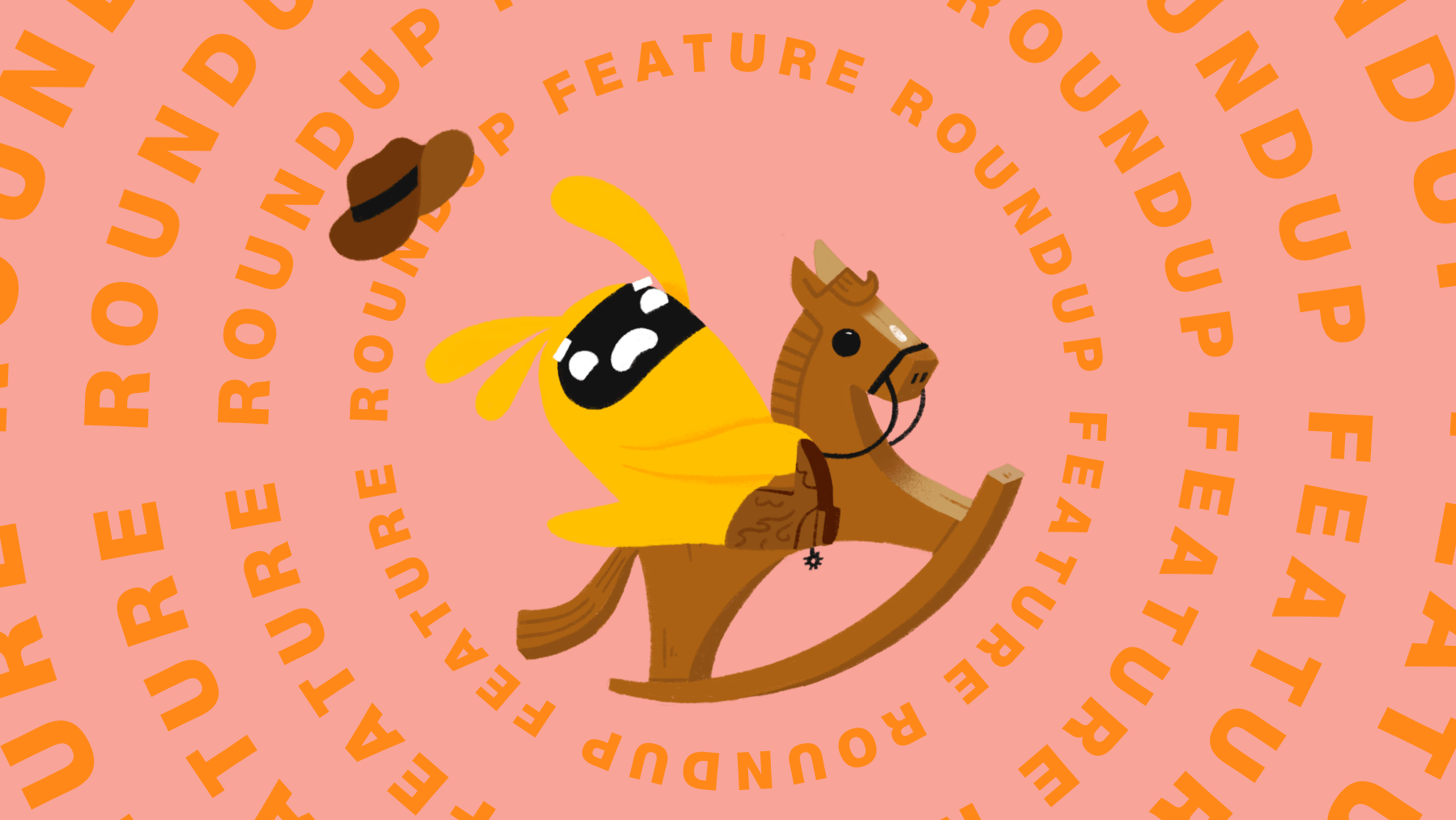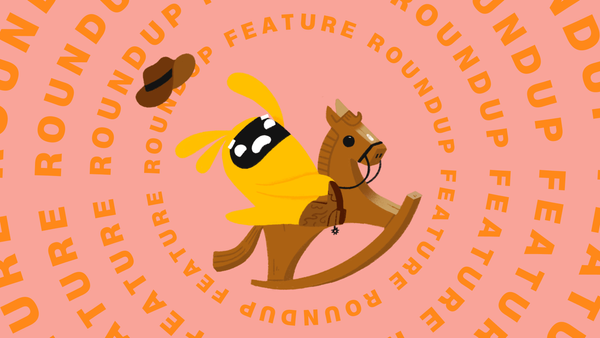 Our first update for the new year, and we're back in full swing! We've got some improvements to the dashboard view as well as easy access to in-app resources and guides.
✨ New Features
In-app guides and resources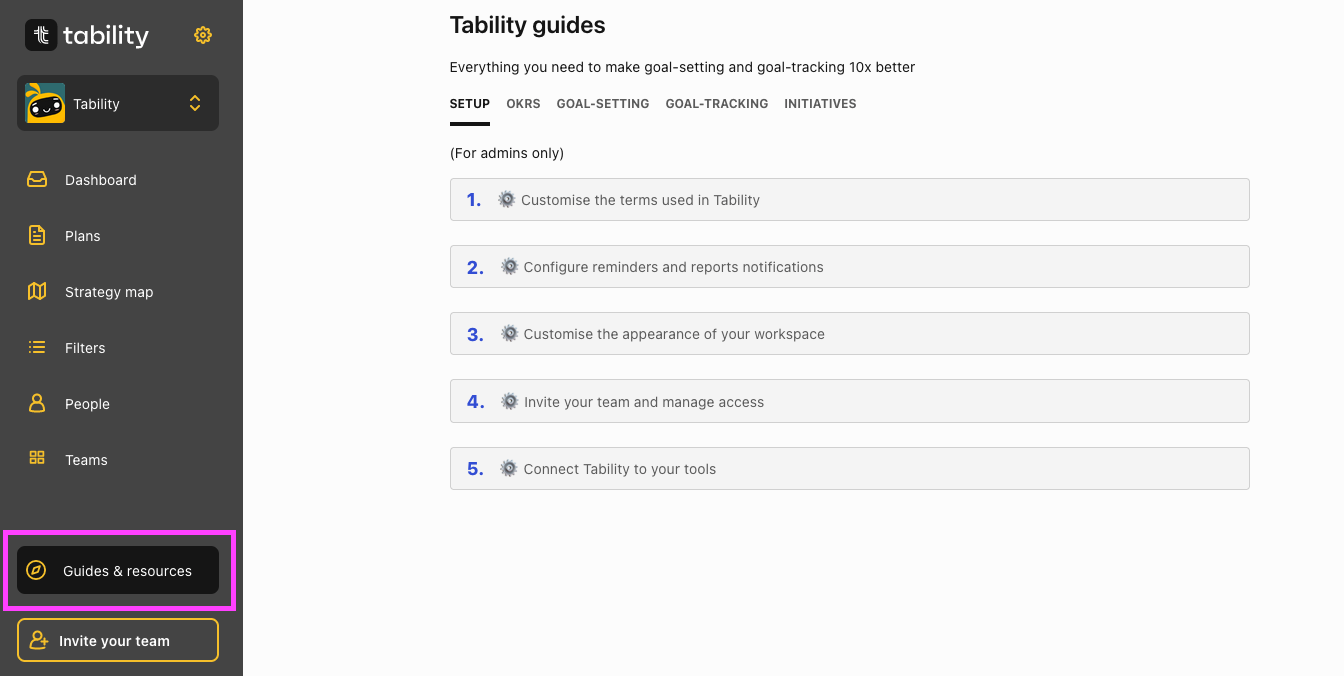 You can now find a list of resources to help you set better goals and get the best out of Tability. Our guides cover:
Workspace setup and configuration
General OKRs knowledge
Best practices for goal-setting
Best practices for goal-tracking
How to use initiativesJust click on the "Guides & resources" link at the bottom of the nav to see all the guides!
See contributing outcomes and initiatives in your dashboard

We've added a toggle option in your dashboard to see outcomes and initiatives where you have been marked as a contributor, instead of just the items where you're an owner.
---
🌈 App Improvements
Improved
The presentation mode now opens in a new tab. That way you won't lose context if you decide to view the presentation mode from a listing.
Your last visited filter tab is now persisted. You'll go back to "outcomes" or "initiatives" just by clicking on the filters.
We improved the design of the notifications to make them easier to read.
Fixed
Fixed the pagination of active outcomes in your dashboard.
---
💭 New Content
Don't forget to follow us on twitter or linkedin! We have tons of content on there all the time 🐥
---
Send us your feedback
No platform is ever a 10/10. That said, what some things we can do to make Tability better? We always try our best to expedite features our customers are asking for directly, as that's our top priority!
If you want to see what others are suggesting, check out our public roadmap. You can add requests and vote on existing ones there.
If you want to chat to us directly or connect with other users, you can also find us in the Tability Slack Community 💬
❤️ ❤️ ❤️