Data connectors, new teams UI and more — Tability Feature Roundup
Data connectors that give you automated check-ins in, and an enhanced team view for more customization and organization. This and more in our latest feature roundup!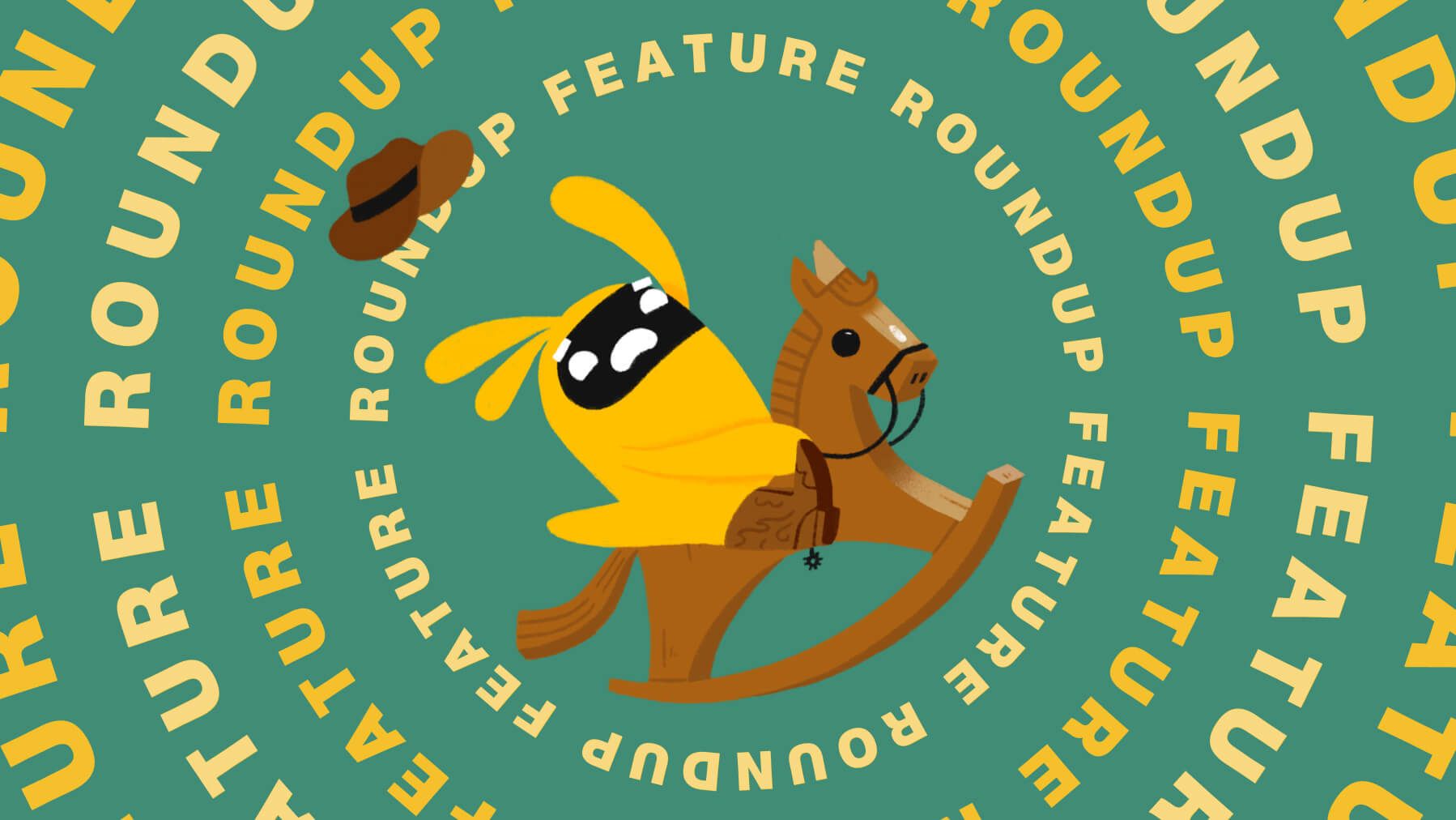 The goal of any productivity app is to help you do your job faster and better, and quite often, automating more and more of the simple tasks in your workflow is the best way to do this. This week, we introduced a new Data Connectors feature, that allows you to connect Tability to your favorite tools, and bring in different data points to help you track your progress automatically.
We're launching initially with 4 integrations: Asana, Jira, Chartmogul and Hubspot. All of these native integrations allow you to create check-ins automatically.
Beyond those 4 intial integrations, our Tability Data Connector also allows you to add a url or link to any site or app, that will give you a shortcut to where your data is in all the right places. Going to create a check-in? We'll display the link where you do check-ins, so you can see the latest in one click.
Read more about this feature and more new releases below 🙃
✨ New Features
In-app guides and resources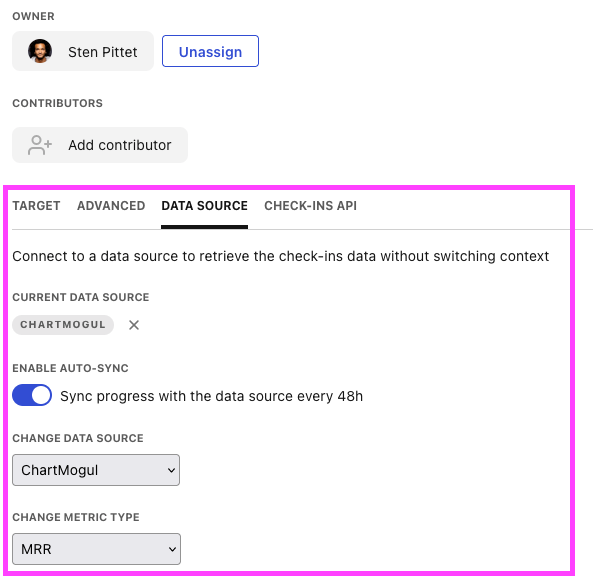 The progress data that you need in your check-ins is often tied into a 3rd party tool. Whether it's MRR, deals created, issues closed, it would be awesome if Tability could just pull the data from the tools you used. That's exactly what we built! Tability's new data connectors will allow you to pull check-ins information from your preferred tool and displaying the current progress in your check-in form.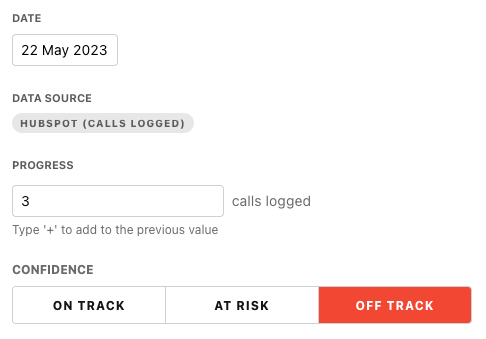 Right now we have added connectors for Jira, Asana, Hubspot and Chartmogul. Expect more to come in the coming months as we have a long list of platforms that we want to add next!
There's also an auto-sync feature!
Customers on a Premium subscription will also be able to enable auto-sync. Tability will then pull data every 48h and adjust the confidence status accordingly.
See contributing outcomes and initiatives in your dashboard

We have implemented a series of enhancements to improve team functionality!
Firstly, we introduced a fresh layout that simplifies the process of editing your team description and provides a clear view of the associated plans. Additionally, we added a color picker feature, enabling you to select custom banner and banner text colors for your team. This same color picker will apply to your team tag, which you can see throughout the app.
Lastly, we added a section that displays the number of members per team directly in the teams listing, providing a quick overview of team sizes.

Read more 👉
---
💭 New Content
We've got one month left in the quarter and it's a great time to freshen up on your goal-setting processes. Check out our latest comprehensive guide to boosting your goal-tracking efforts with OKRs in Tability.
Afterwards, you can browse our new KPI examples for every business to pick out some metrics that you can track with your team.
As always, we're posting on Twitter, Linkedin and Instagram regularly, so give us a follow and stay on top of all the latest content there!
---
Send us your feedback
No platform is ever a 10/10. That said, what some things we can do to make Tability better? We always try our best to expedite features our customers are asking for directly, as that's our top priority!
If you want to see what others are suggesting, check out our public roadmap. You can add requests and vote on existing ones there.
If you want to chat to us directly or connect with other users, you can also find us in the Tability Slack Community 💬
❤️ ❤️ ❤️