Feature Roundup – Brand New Jira Integration & more
We've got a brand new Jira integration and more to help you keep track of your biggest goals while you go through your day-to-day tasks.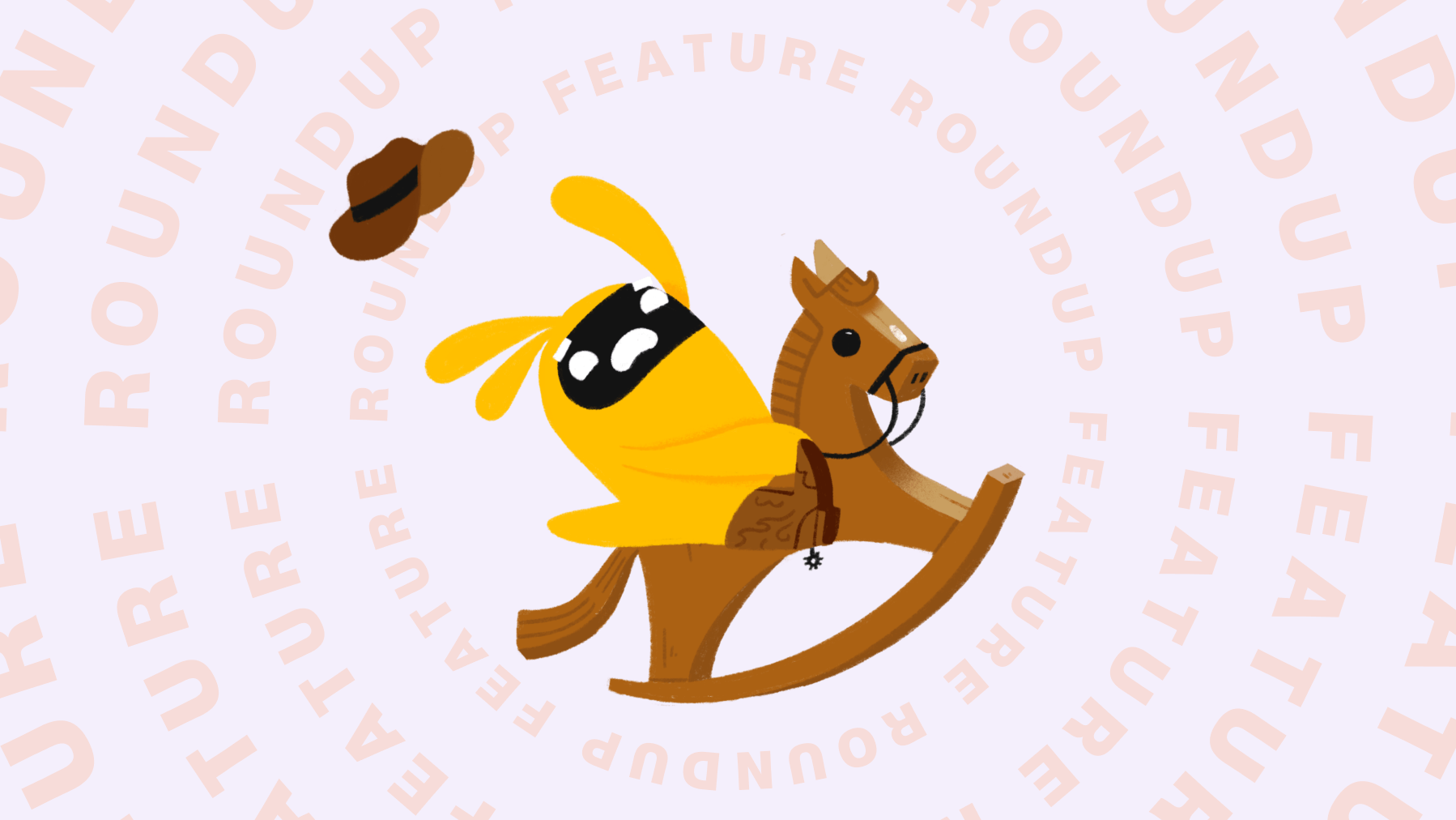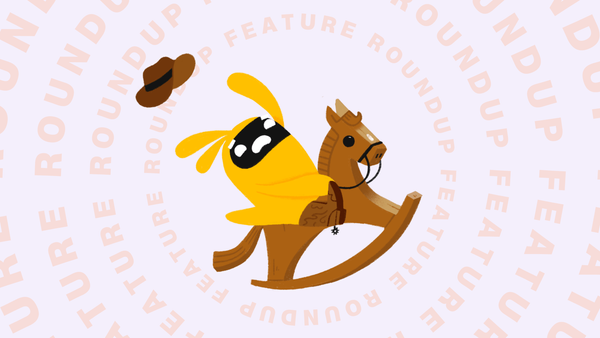 The reason we build Tability was to help you keep your greater mission at the top of your mind as you go through your day-to-day. It's easy to lose track of the forest when you're going through the trees.
This week we've got a few new features that can help you position yourself on your journey, so you know how your work is effecting the bigger picture and how far you have to go.
---
✨ What's new
New Jira Integration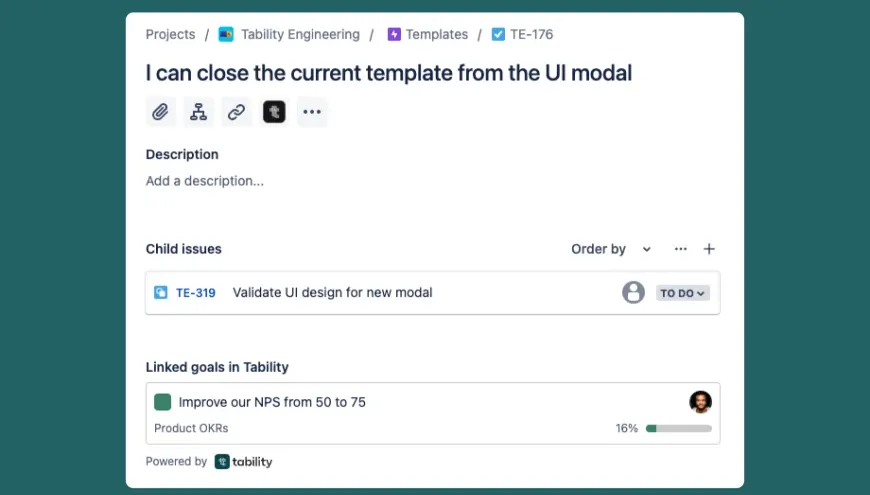 We've just launched a completely new Jira integration on Atlassian's Marketplace. Follow the instructions in our docs to replace your current Jira integration with the new one (you won't lose your existing links!). This integration is much faster, and no longer requires a double sign in from Jira users!
Download Charts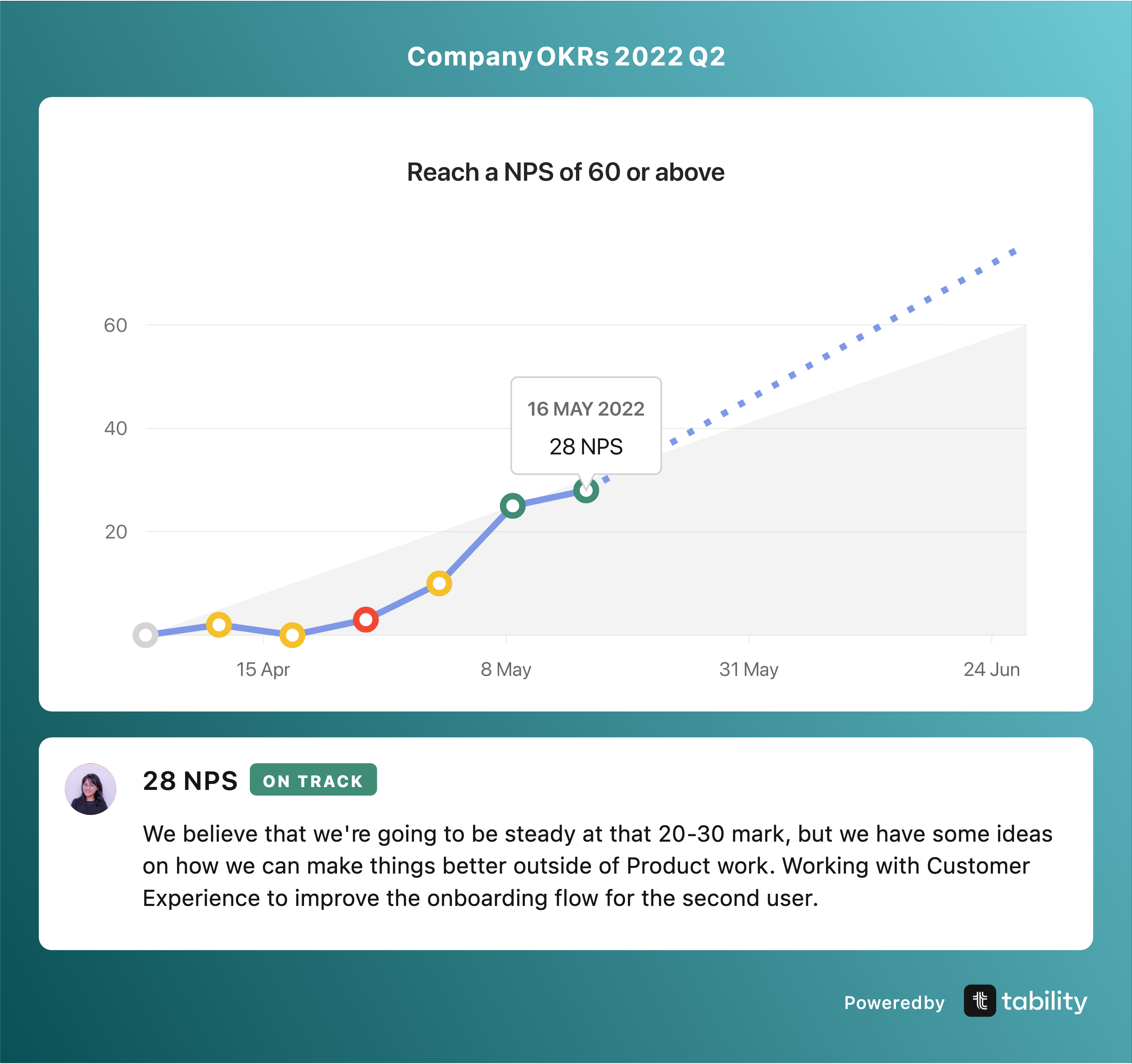 The Progress Chart is one of our favorite parts of Tability. It's so simple, yet it tells you a lot about a goal in one glance. Tability makes reporting easy, whether it's team to manager or manager to leadership, by keeping everyone in the loop in simple ways. Now you can export your Porgress Charts into an image file and it's the easiest way to tweet, slack, or keynote your OKR progress. Just click on the download button next to your Key Results!
Tags for outcomes and initiatives

You can now add tags to your outcomes and initiatives, both from the details panel and the edit view.We've also added new tag filters in the listing views to help you filter items that corresponds to specific tags.This is just a start! Tags are not yet visible in the outcomes and initiatives tabs of your plan, but we're working on it 🙏
---
💭 Content Highlights
We've just published a new Complete Guide to OKRs 2022 Edition. It's got everything you need to know about OKRs from what they are to the very best practices: https://www.tability.io/okrs/what-are-okrs-definition
Don't forget to follow us on twitter or linkedin! We have tons of content on there all the time 🐥
---
We'd love to hear from you
That's all folks! Please reach out or add your suggestions directly to our public roadmap if you have feedback or questions. You can even vote for features already planned to expedite them. If you want to chat to us directly or connect with other users, you can also find us in the Tability Slack Community.
❤️ ❤️ ❤️