Update: See more in the new Outcome Panel
Your OKRs connect your strategy to your work. So we made it easy to see conversations, tasks, and all the context that's happening around your key results.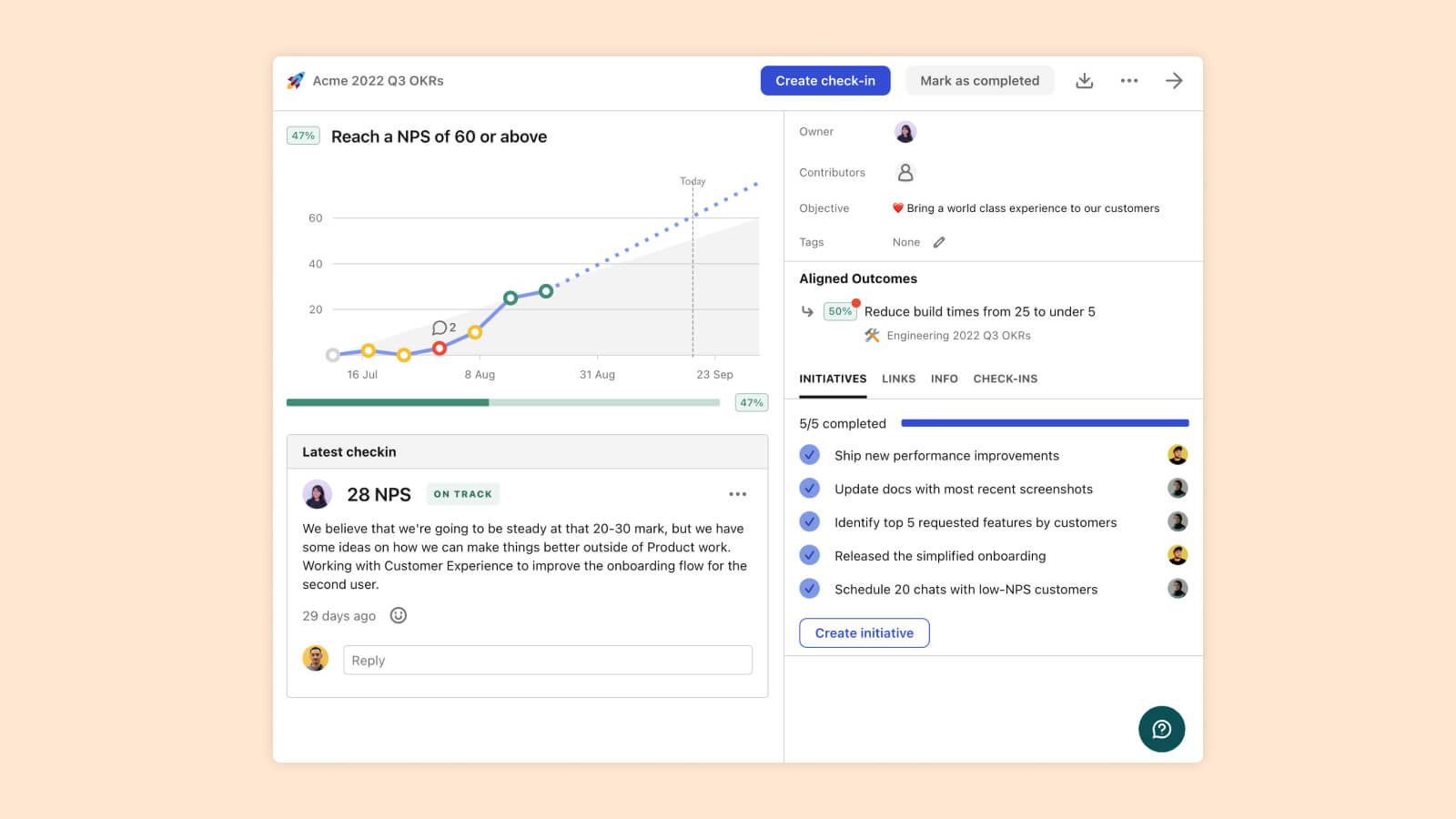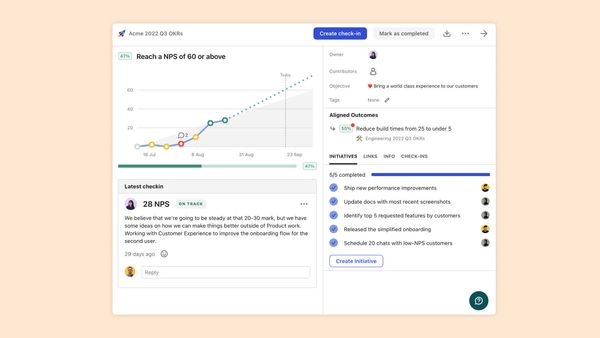 You may have already noticed this week during your Monday check-ins that the app looks a little different. We've expanded the outcomes details to be twice as wide, so we can show you more info about your Key Results in one view.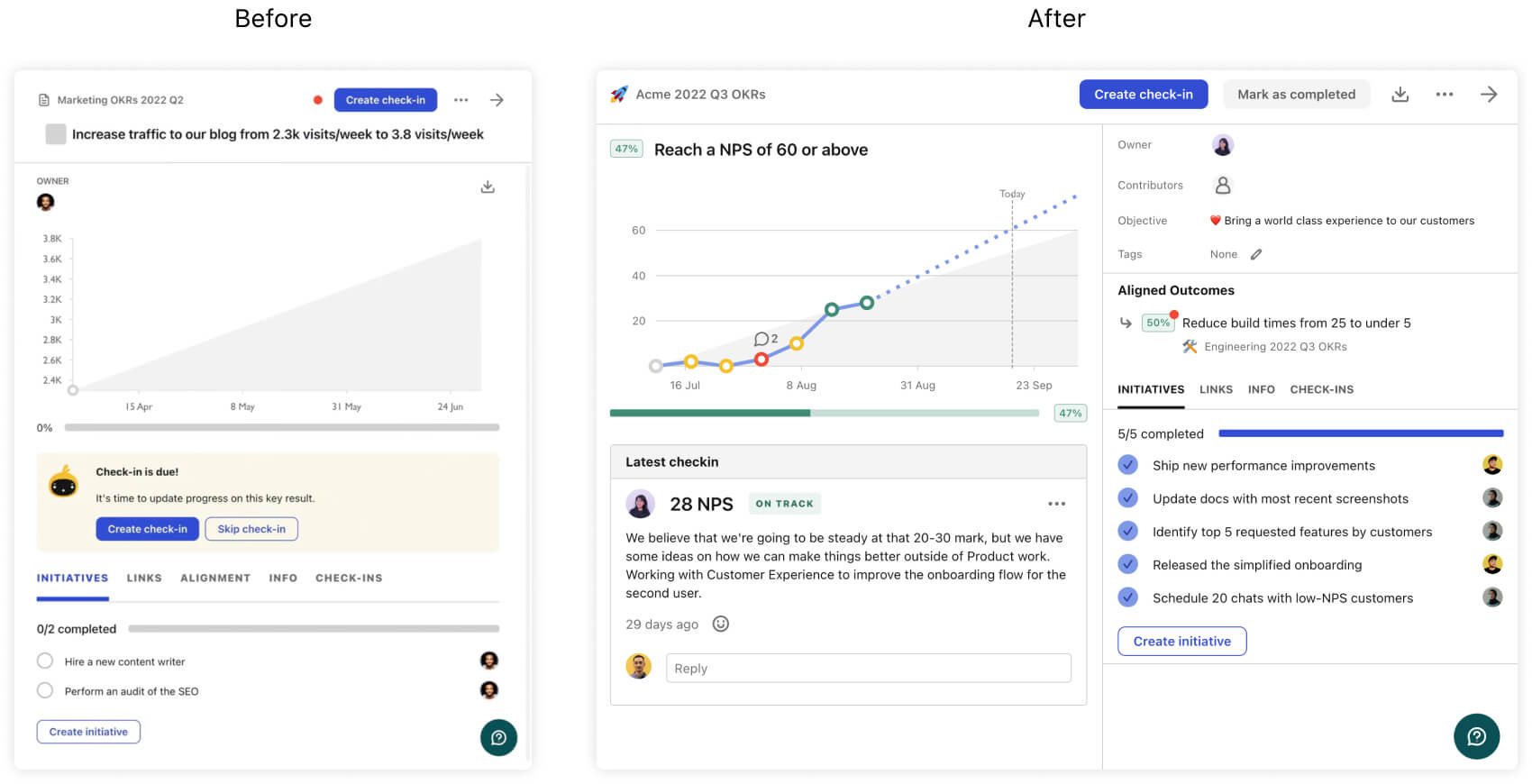 Don't worry it's all the same information, but we think it's a huge improvement, so let's go through all the new benefits of the new design...
Your progress always front and center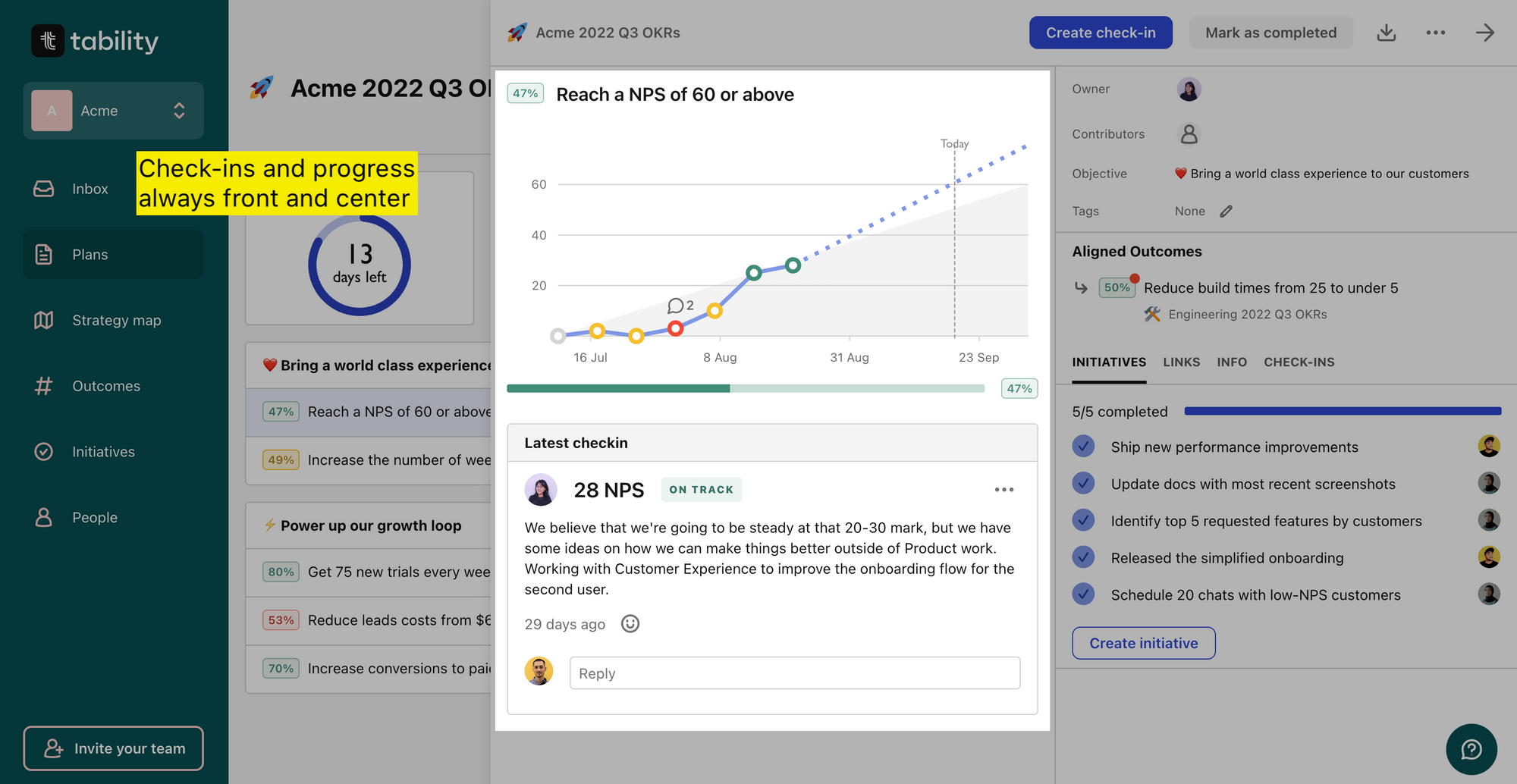 In the previous stacked design, you had to scroll down to see tasks, comments, alignment and any sort of meta data on your goals. This means that as soon as you started to scroll, you lost sight of the progress and check-ins, and have to scroll back up to see.
We've changed it so that now your check-ins, comments and progress are all in a left column and all the extras are in the right column. This makes it easy to see all the tasks and alignment in context to the progress of your goals.
---
🎯 New to Tability? Learn how to use a OKR tool to track your goals
---
Quickly assign owners and contributors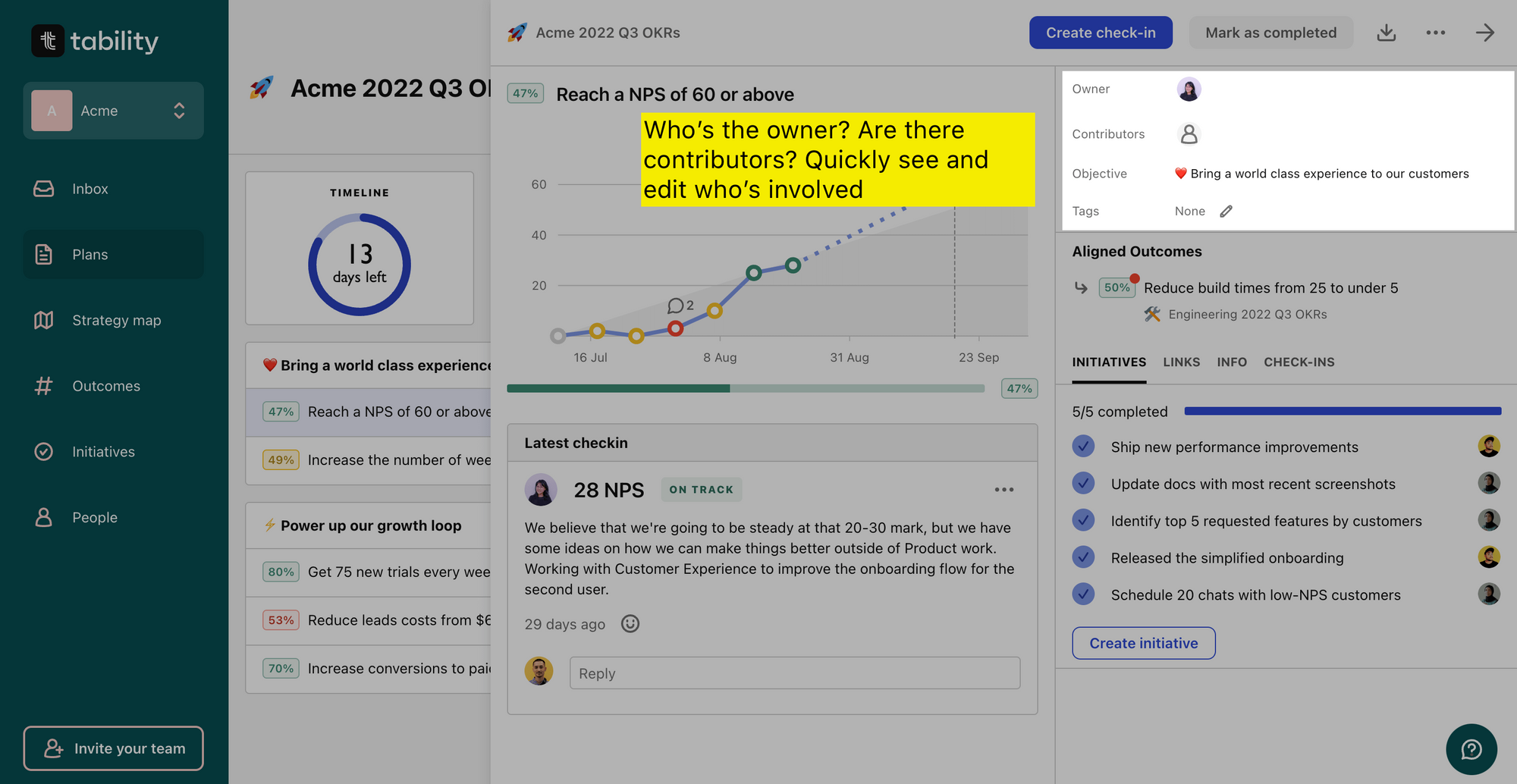 Who's the owner? Who's helping them? You can see in the top right who's the owner, who's the contributor, and what tags are attached to this goal.
Aligned Outcomes: Parents and dependents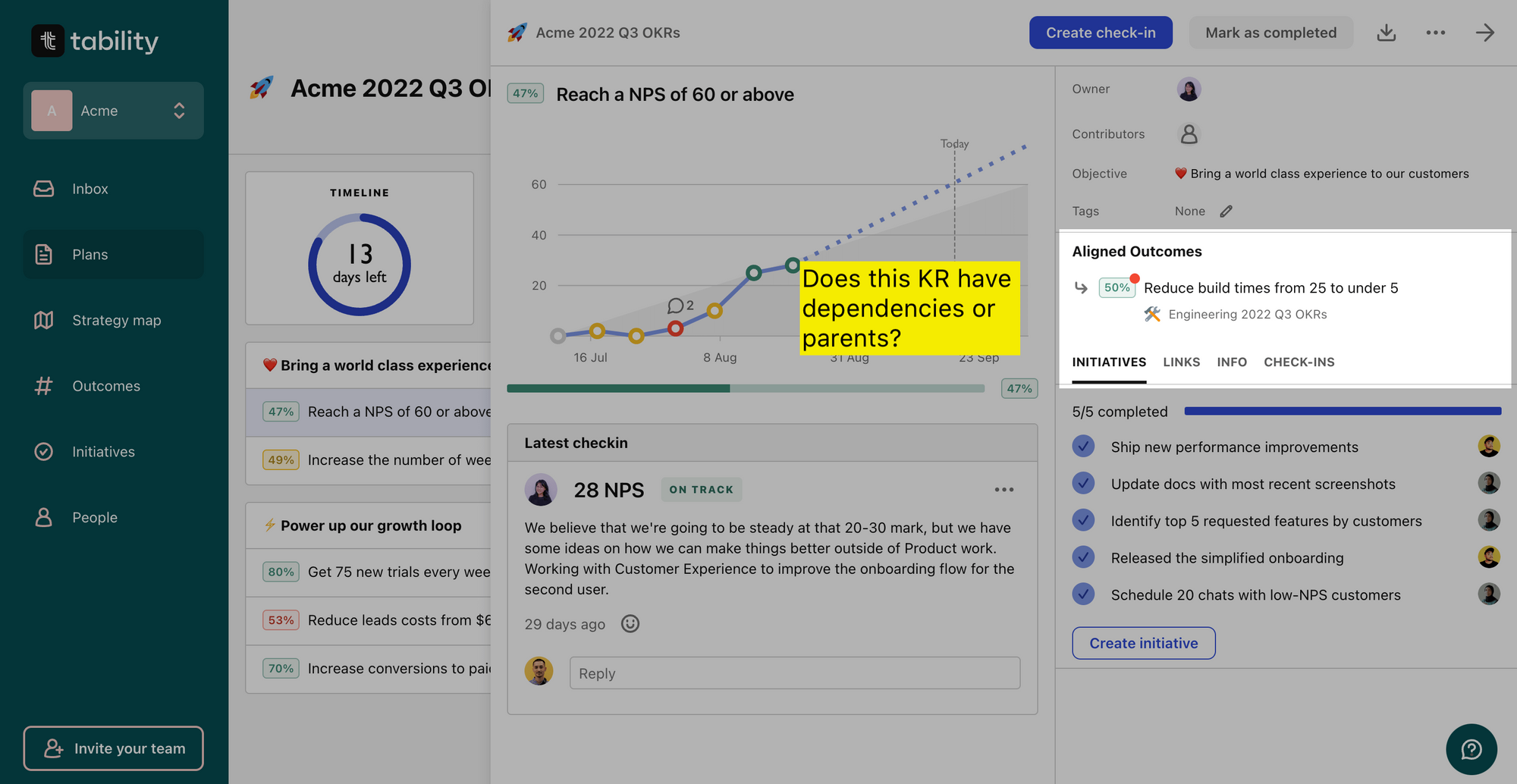 Alignment is something that wasn't as easy to do in the past, and we've brought it to the front page so it's way more accessible. For plans that have a parent plan, it's simple to add a connection to a Key Result from the plan above. If you've selected a goal as a parent of another one, you can also see all the dependents or Aligned Outcomes here.
Take action in a mouse-click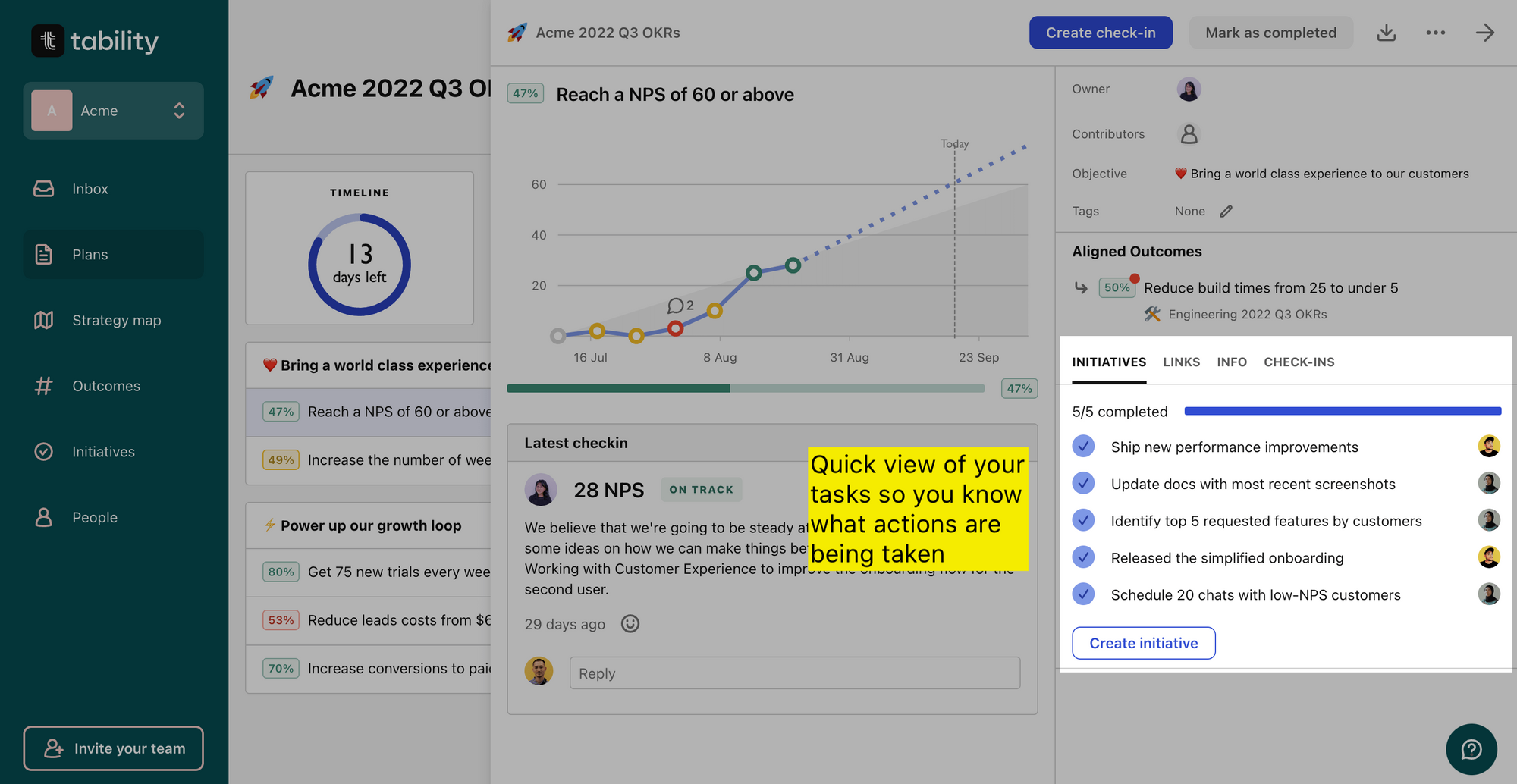 The Initiatives panel is here just like before, but for most cases, you should be able to see it now without scrolling. Take a look at the Check-ins on the left and quickly line up action items based on it.
---
What do you think of the new outcomes?
Jump into our Slack Community to get more updates like this in chat. Give feedback, ask questions, and talk to other community members about their OKR journey.