✨New! Cascading outcomes map
The latest releases and news in the Tability world. Check out our latest feature, the cascading map, and get more transparency into the work your team is doing.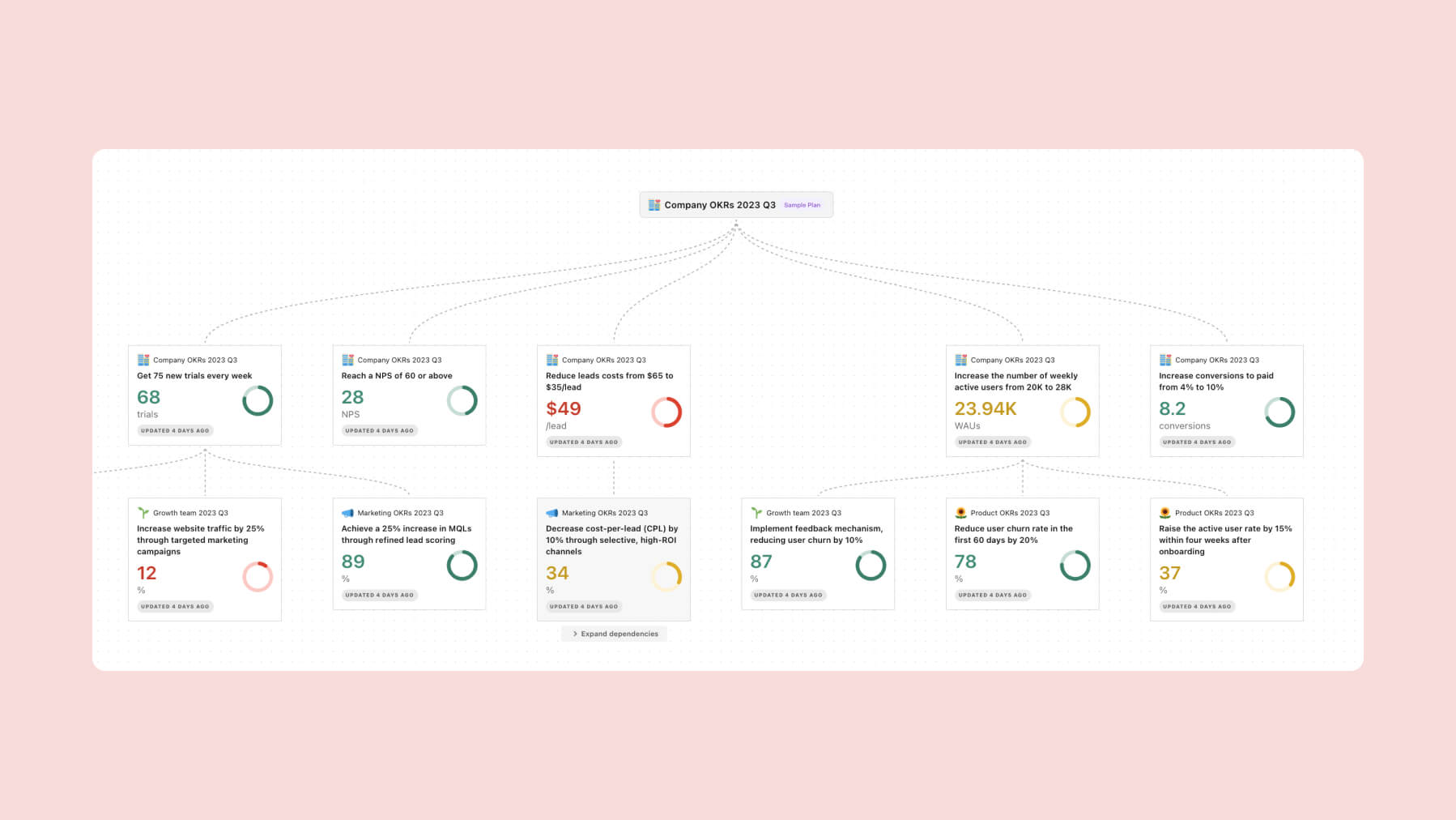 One of the most important aspects of the OKR framework is that it provides transparency. Transparency into what team's are working on, what managers expect, how people and objectives are connected.
A key term people see often in OKRs is the term cascading. Cascading and aligning OKRs helps you see those connections between objectives, between people, and between outcomes you're trying to achieve – further creating that sense of transparency.
At Tability, we have a strong belief that this transparency is the key to a better workplace and better processes. Building accountability and making sure people are on the same page is crucial to business success and good company culture.
This week we introduce a new way to see your objectives and how they connect to each other, giving you a whole new level of transparency into your company's projects.  
---