Supporting product teams with development data — the new Squadlytics is here!
Agile and lean principles have transformed the way we create software for the better.
We iterate quickly and ship smaller batches of features to customers and measure impact. And we got so passionate about understanding the effect of our changes that it gave birth to a whole new discipline: Growth Hacking. We run experiments, A/B test, ship and unship features and scrutinize the variations in our metrics. We learn, we adapt, we get better.
But while we do so much to understand our revenues and users we still fall behind when it comes down to measuring the impact of changes to the way we work. Our focus is on what happens after the team has done the work, and less on how the team is working together.
There's a lot of value in doing retrospective and iterating on the way we operate. But how much do you know about the mid and long-term impact of the decisions you take to improve productivity? Getting better insights on our collective action, being able to see trends in velocity, quality, effectiveness is crucial if we're serious about improving our team flow.
Making productivity data accessible to every team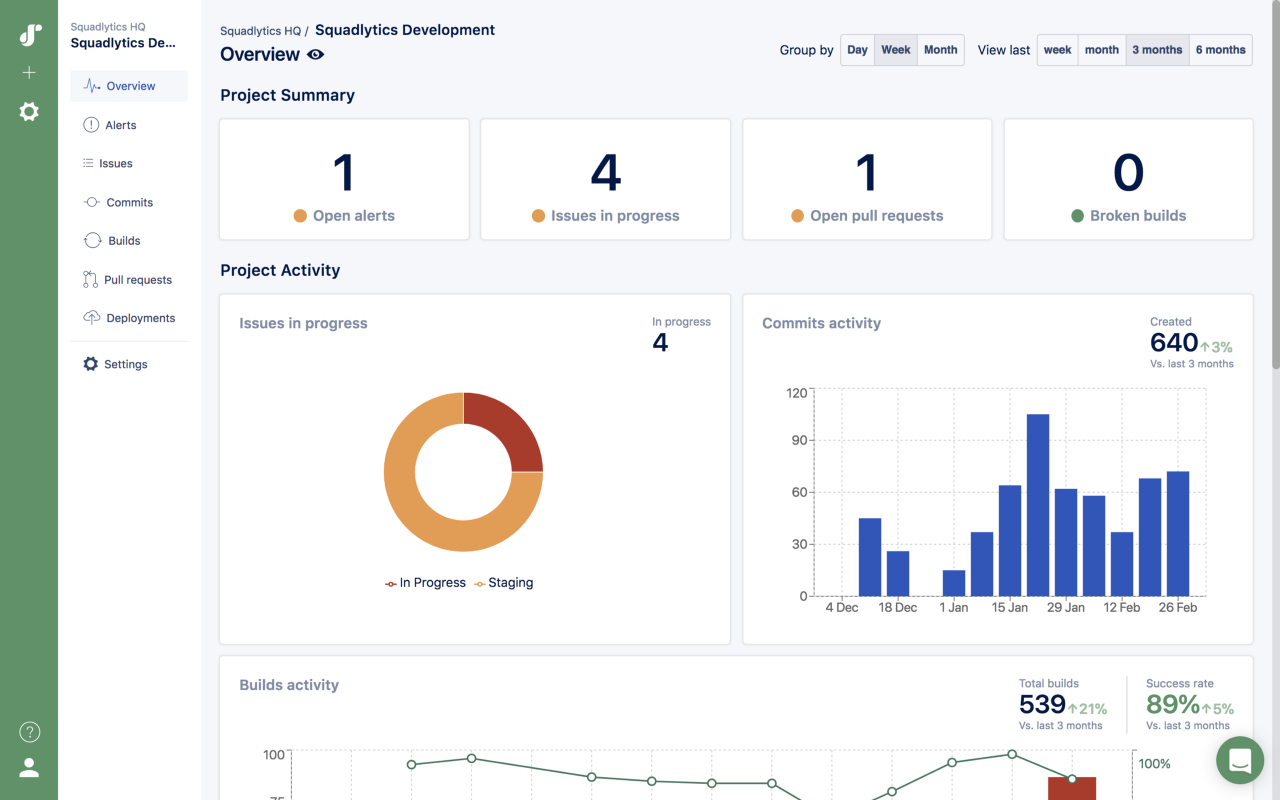 Our own dev metrics are public at https://hq.squadlytics.com/squadlytics-development

This is the problem that we're tackling at Squadlytics. We want to help every team to keep the pulse on their projects. That means a few things for us:
Self-serve: you can signup yourself and get up & running in a few clicks. There's no setup fee or consulting phase. You're in control.
Opinionated: no need for you to spend time thinking about which metrics you want, the dashboards get automatically created as soon as we receive data.
KISS principle: understanding what's going on shouldn't be rocket science. We want to keep it simple so that everyone in your organization can get value out of the platform.
The way Squadlytics work is straightforward. It takes the activity coming from your development cycle and turns it into actionable insights.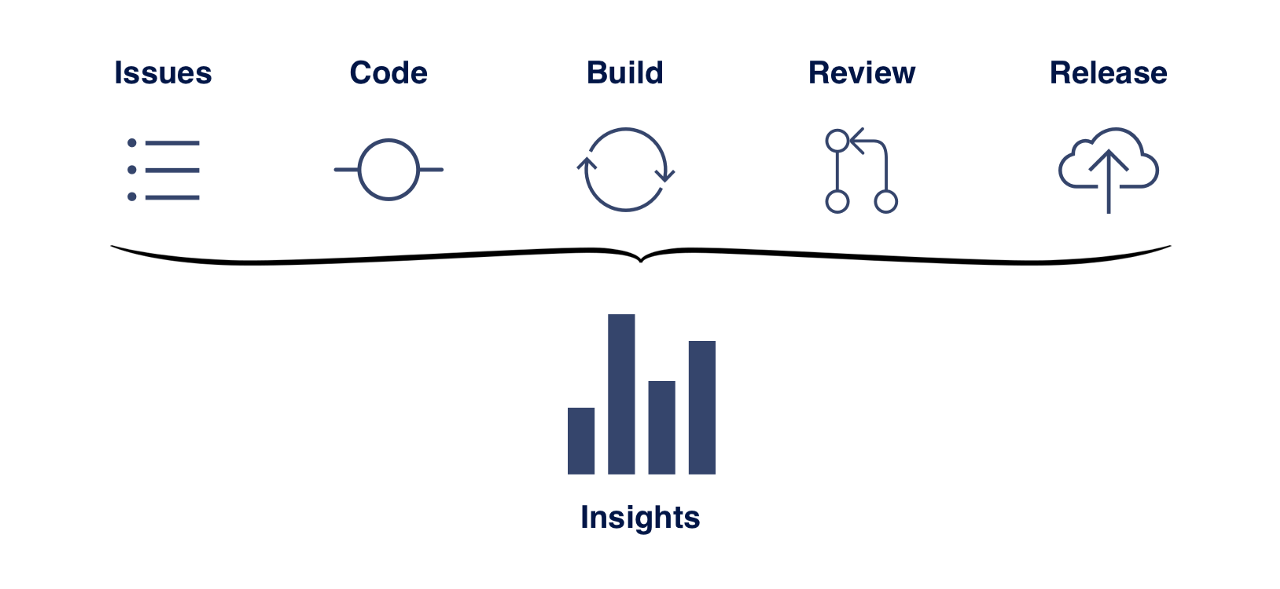 It helps you know if you're improving quality, it shows you if your releases are slowing down, it tells you if you have overdue issues that require your attention. One can argue that looking at a single metric for a single individual is not a great indicator of performance. It's true. And this is why instead of focusing on a single item we offer an easy way to visualize the key indicators of the health of your projects all at once. We provide you the data you need to support your decisions and present it together so that you can always see the bigger picture.
Our vision is to provide a health platform for productivity
What started 6 months ago as a static page demo is now turning into a product that we're extremely proud of. And beyond the analytics we see a chance to build a platform that will keep your team flow and projects in good health. By identifying the key vitals related to product development we have a unique opportunity to diagnose issues and assist you in solving them.
Want to get started? You can join the beta for free today—and find us on Twitter to stay in the loop.
(Cover credit: Neil Thomas on Unsplash)
Subscribe to Tability
Get the latest posts delivered right to your inbox