Updated Kanban view — manage projects based on status
This week we launch an update to our Kanban task board. More granular statuses allow for a detailed tracking of tasks.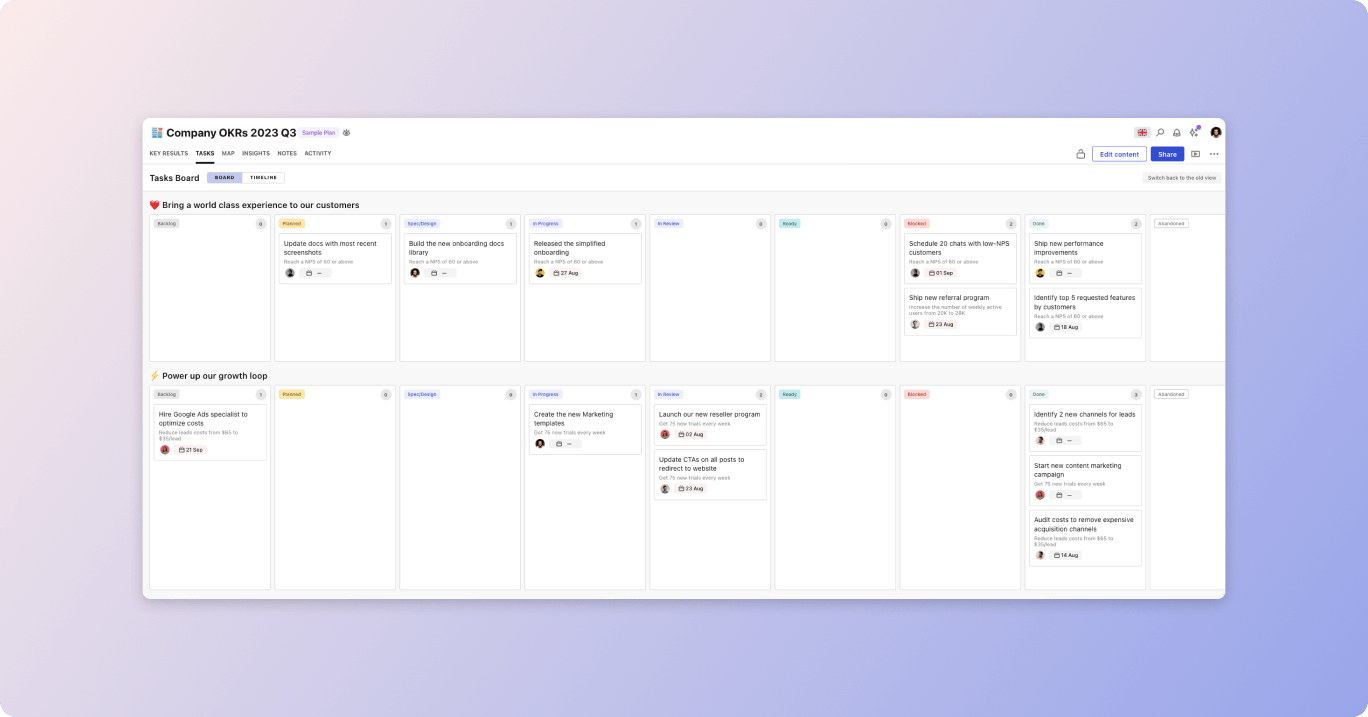 Task management is nothing new to Tability. While we don't consider Tability to be a task or project management tool per se, we understand that it's a crucial aspect of the longer goal-tracking process. While OKRs or goals determine the end goal and how we measure success, we can lay out tasks as a path to get to that goal. Tasks become the action items that we can execute on, on a day-to-day basis, to see how we can achieve the greater goal and run a successful business.
A popular method for task management in today's software and engineer-led workplace is the Kanban method. Kanban task management is a visual approach to work organization that uses boards with columns to represent task states. It limits work in progress, promotes continuous improvement, and operates on a pull system. In Tability,  we used a simplified version of a Kanban, using three main statuses (or columns) labeled Now, Next, Later.
This week, we launched a new version of this Kanban board. The statuses are now much more granular and include way more options, to mirror more closely the reality of the lifecycle of tasks.
This change goes into effect for all users in October, but if you want to switch to it now you can. Just go to the Kanban view in your plan and click the purple button in the top right!
As always, we want to hear your feedback, so let us know what you think. Does this change make your job as a manager easier?
---