Zapier + Tability: Integrate with just about any app
Connect with thousands of Zapier supported apps to create check-ins from just about anywhere.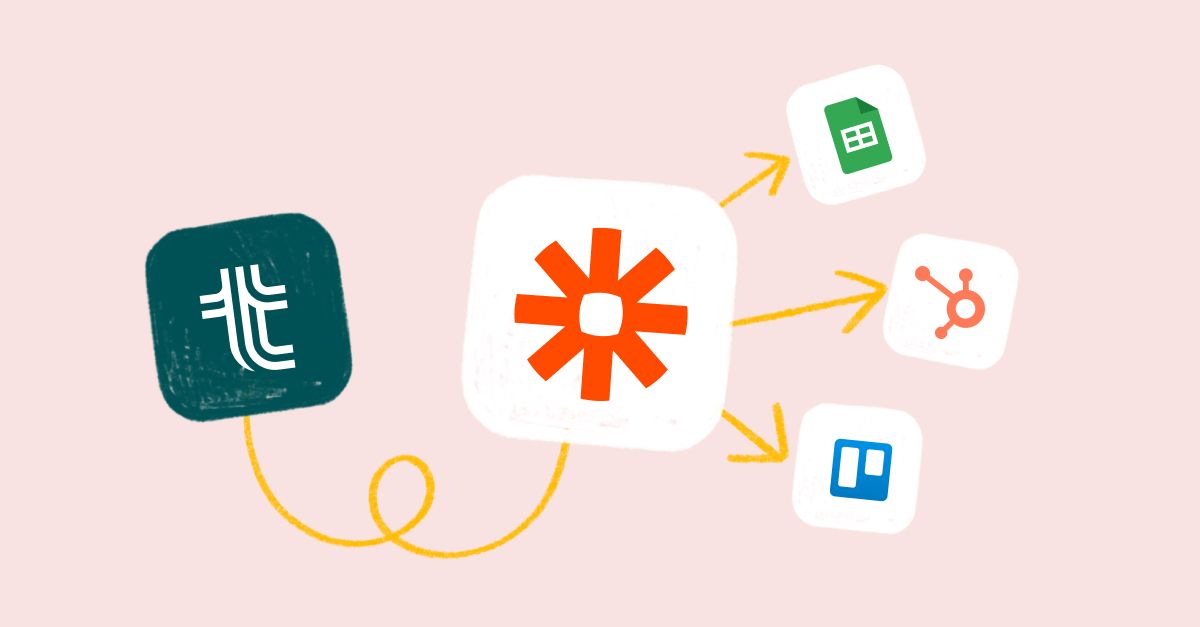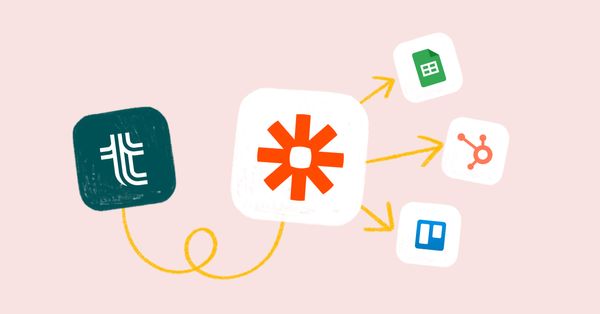 We recently launched our Zapier integration so that you can connect your apps and automate workflows in Tability. This coincides with a new feature in Tability called remote check-ins.
What is Zapier?
Zapier is a tool that helps you automate repetitive tasks between two or more apps with no code necessary. When an event happens in one app, Zapier can tell another app to perform (or do) a particular action.
How it works with Tability
We want to make it as easy as possible for you to update your progress on Tability, so we have set up a number of templates for you to connect your apps for an easy check-in with Tability.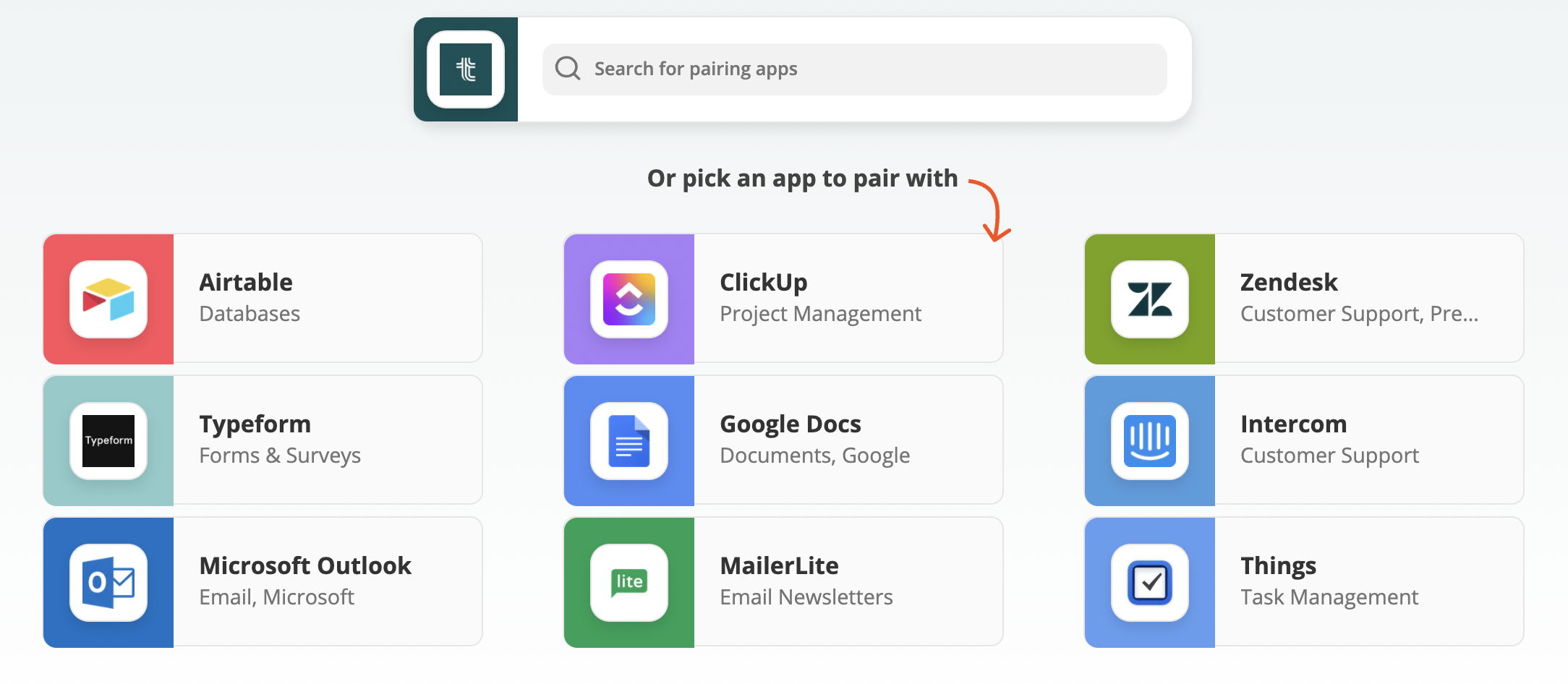 So when you connect to one of the available "zaps", Tability will automatically update the metric that you connect it to.
What's a Zap?
A Zap is an automated workflow that tells your apps to follow this simple command: "When this happens, do that." Essentially, a trigger and an action. The action in this case will be to update your metrics in Tability and the trigger happens in the app that you connect to!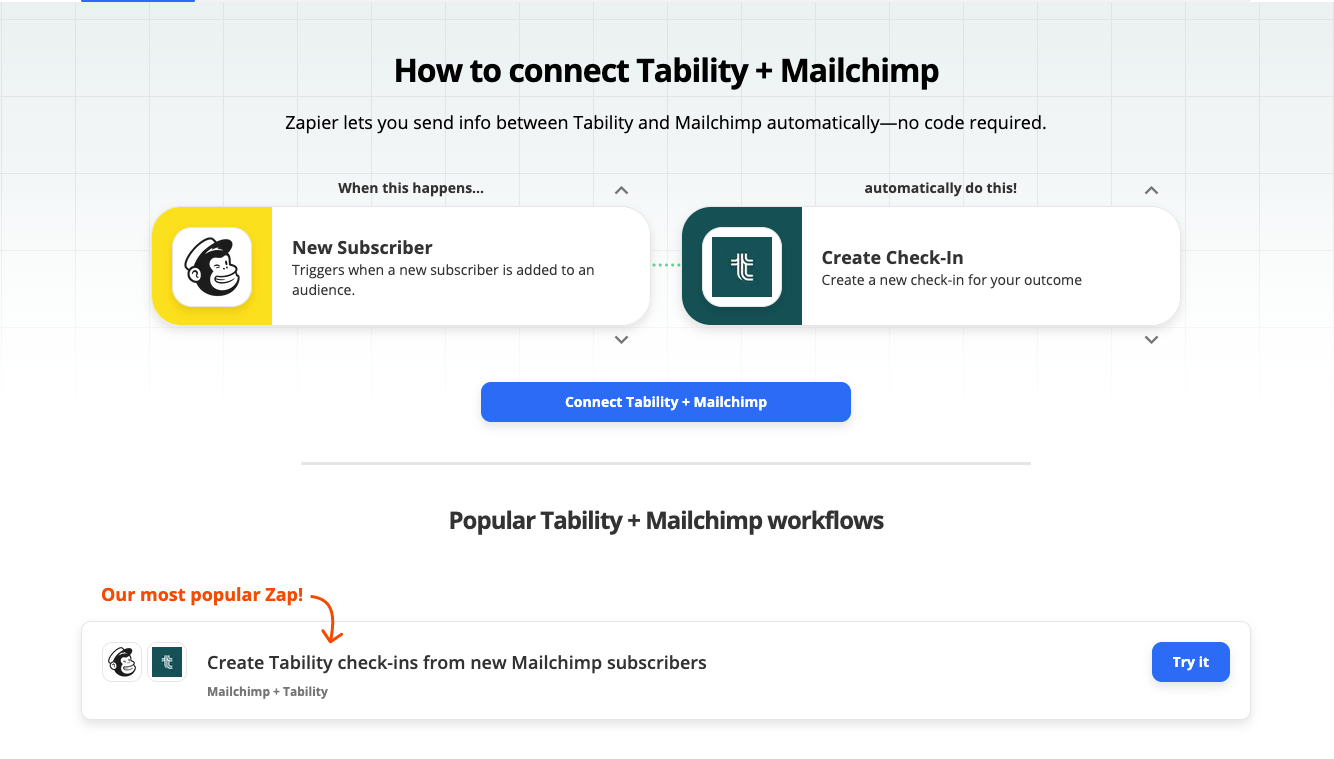 Example: Say you have an outcome in Tability: Build a mailing list of 1000 people. With the Zapier integration, you can connect to an app like Mailchimp. When you connect to an action like "New Subscriber," the Zap is triggered and  Tability will automatically update the metric to reflect the new subscription. The next time you look at the outcome, there will be one more subscriber there and your metric will automatically be kept up to date.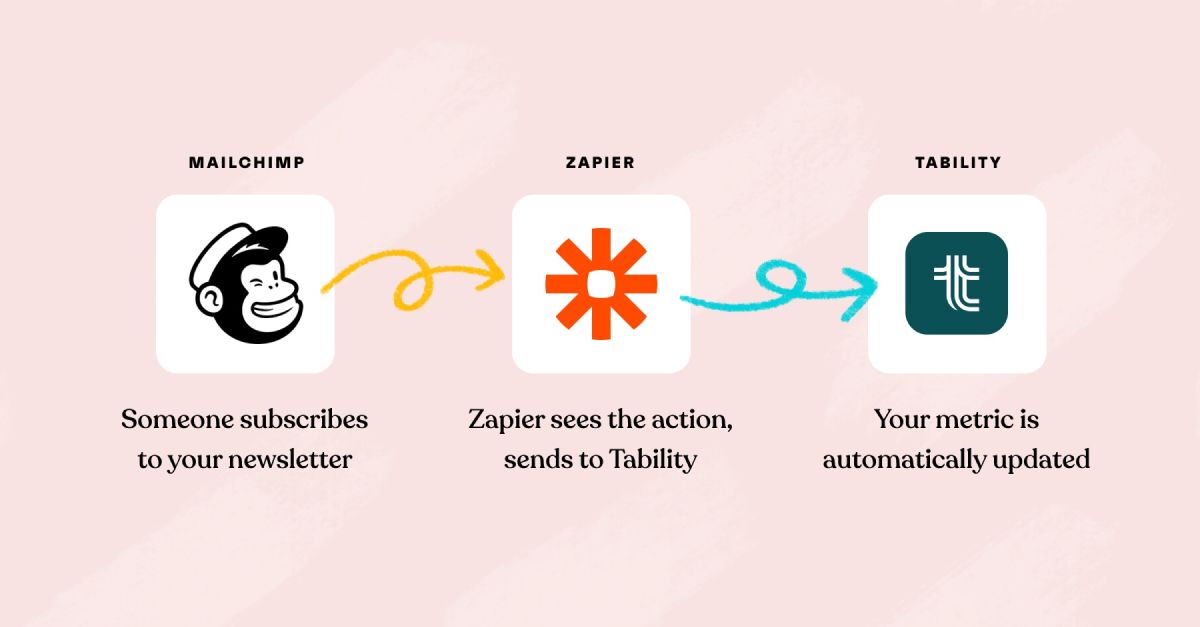 This an incredibly easy way to keep track of progress and automate workflows, so you just have the one place to track your goals and OKRs.
Create your own
As we mentioned we already have a handful of Zap templates ready to use today. However, the beauty of Zapier is that you don't even need a template to get started. Have a look through their thousands of apps they are connected with to see if they have the apps that you want to connect with (spoiler: they probably do 😇) and you can build your own templates!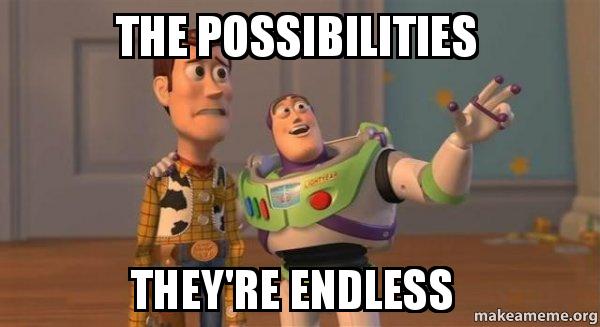 ---
How are you using Zapier with Tability? Find an awesome Zap you think others would like to use too? Tweet at us!
💬 Join our Slack Community to chat to our team directly, learn about best practices and discuss better ways to OKR with our 140+ community members.