10 resources to help jump start your Q4 OKRs
Planning your Q4 OKRs? We've compiled our favorite resources and articles to help you refresh on your OKRs knowledge and write better goals for Q4.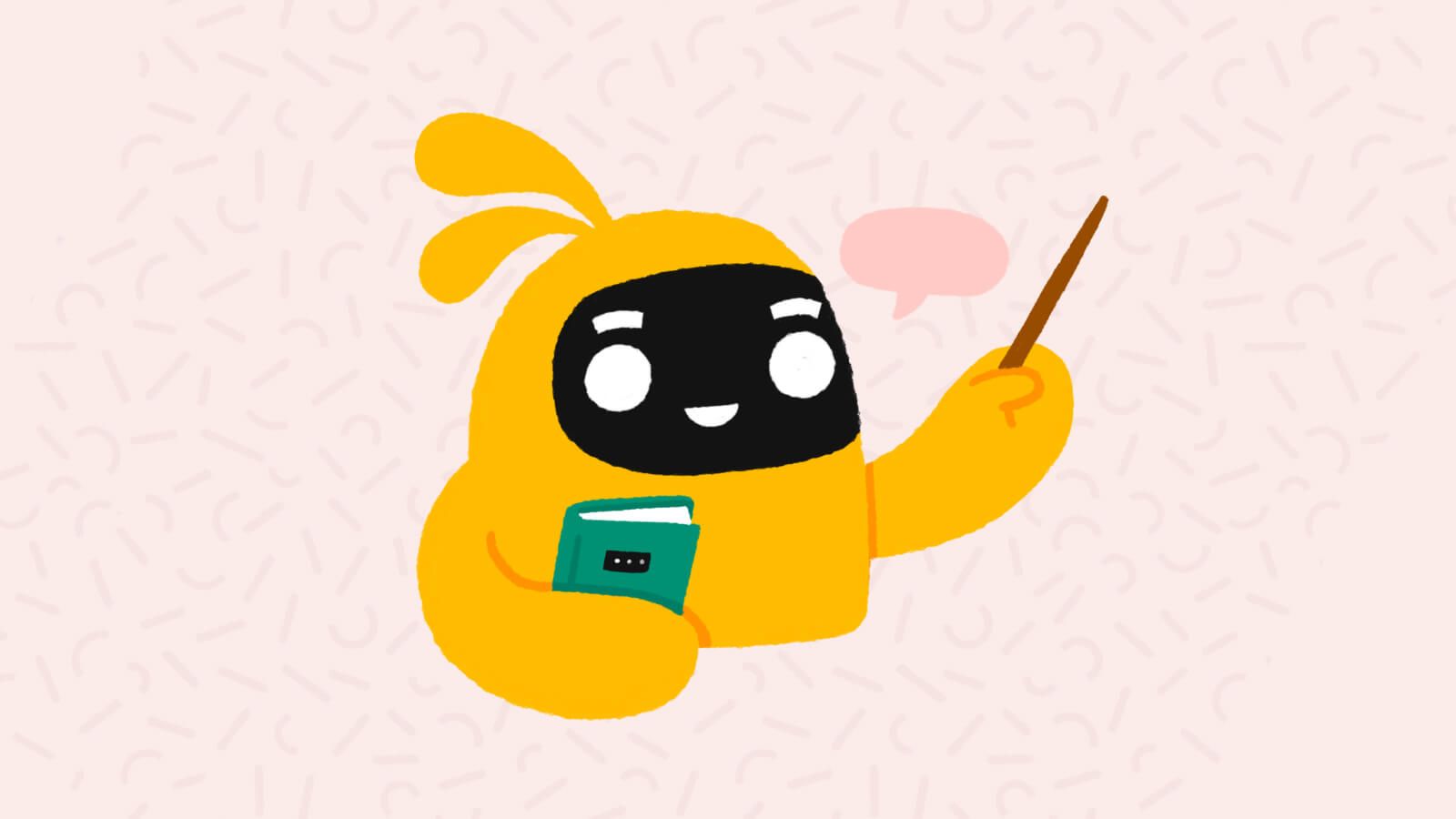 Ah, can you smell that in the air? It's the unmistakable scent of a fresh start, reminiscent of the first rain of the year, the crisp embrace of autumn, and the anticipation that comes with setting new OKRs (Objectives and Key Results). But let's not kid ourselves; embarking on this journey of planning and goal-setting is no walk in the park. However, with each new goal comes a world of fresh possibilities, and that's what makes it all so thrilling. Welcome to the realm of Q4 planning.
Now, beyond the excitement of a clean slate, we have to acknowledge that planning can be quite an undertaking. So, to help you reacquaint yourself with your objectives and key results, we've curated a selection of 10 fantastic articles and resources. These gems are here to refresh your OKR knowledge and set you on the right path for the upcoming quarter.
Without further ado, let's dive right in and explore these valuable resources.✨
General OKRs Knowledge
#1. Bottoms Up with OKRs from Whitney O'Banner
This is not the first time we've recommended this one. What we find so powerful when it comes to OKRs is the ability for the framework to allow teams to be more autonomous, more productive, and feel a better sense of ownership in the companies success. By adopting OKRs in a bottoms up approach, you really start to see the magic of OKRs. This video from Whitney O'Banner says it all, and can help you get OKRs right with your team.
#2. Flowing OKRs
With anything as complicated as OKRs, it helps to have a simple set of rules to guide you. We've simplified it down to 15 rules that can help you roll out OKRs to your team and get better adoption from everyone.
# 3. OKRs aren't the only way. How to identify the right types of goals for your team
In this article Josephine Conneely talks about how to find goals that fit your team, not the other way around. There's a lot of do's and don'ts about OKRs out there but the reality of the matter is, every team is different. Those rules aren't all going to apply to your team and how you work. Read this article to get a better sense of what you should do and look for to make a better set of goals for your team.
#4. How to create OKRs your team won't hate
Your team hates OKRs! Well, maybe hate is a strong word. But in a lot of circles, OKRs get a bad rap. We don't blame them — if done incorrectly, it can be a real pain. So we've put together a few tips and tricks to help with some of the biggest OKR pain points, and how to avoid the same mistakes that teams make over and over with their goals.
#5. Cascading OKRs at scale
OKRs look different for everyone, especially depending on the size or maturity of your company. Cascading or aligning OKRs is a debated topic, but simply put it works for some and not for others. Sure thing is that it can become a tangled mess and slow things down if not done properly. In this article, Christina Wodtke, OKR legend and author of Radical Focus, gives a master class on OKR cascading and how to apply it as you scale your company.
Tability Super tips
Yes, brushing up on your OKR theories and best practices will help you, but you also need to consider the tooling. For those using spreadsheets or docs to track your OKRs, it's highly recommended to try a OKR-specific tools (which one is right for you?).
Below are a couple of good articles to learn more about Tability and how it can boost your productivity.
#6. A comprehensive guide to using OKRs with Tability
Whether you're new or already using Tability, this article will show you how Tability can get you better results on your goals. We go through, step by step, how you can get more out of your OKRs by using Tability.
#7. The importance of setting goals and tracking progress for better decision making
One of the slept on benefits of OKRs and Tability is that tracking your goals on a weekly basis actually helps you make better decisions. In this article, we actually talk about how we reached our goal by 3500% because we simply assessed our goals weekly and made changes to our priorities based on progress data.
Setting better SMART goals
When you're new to OKRs, you often question yourself: are my goals good goals?
We've got a few resources here that will show you exactly what a good goal should look like and in some cases, you can just use the examples given!
#8. Generate SMART goals with AI
Have you leveraged Chat-GPT to assist you in your professional tasks? We've developed a powerful generator tailored for one specific purpose: crafting your OKRs. With this tool, you can effortlessly generate a comprehensive set of OKRs and goals using a straightforward prompt. Whether it's a brief description of your objectives or your specific role, our AI goal generator can do the job. Dive into the article below for an in-depth exploration of how to harness AI for OKR generation.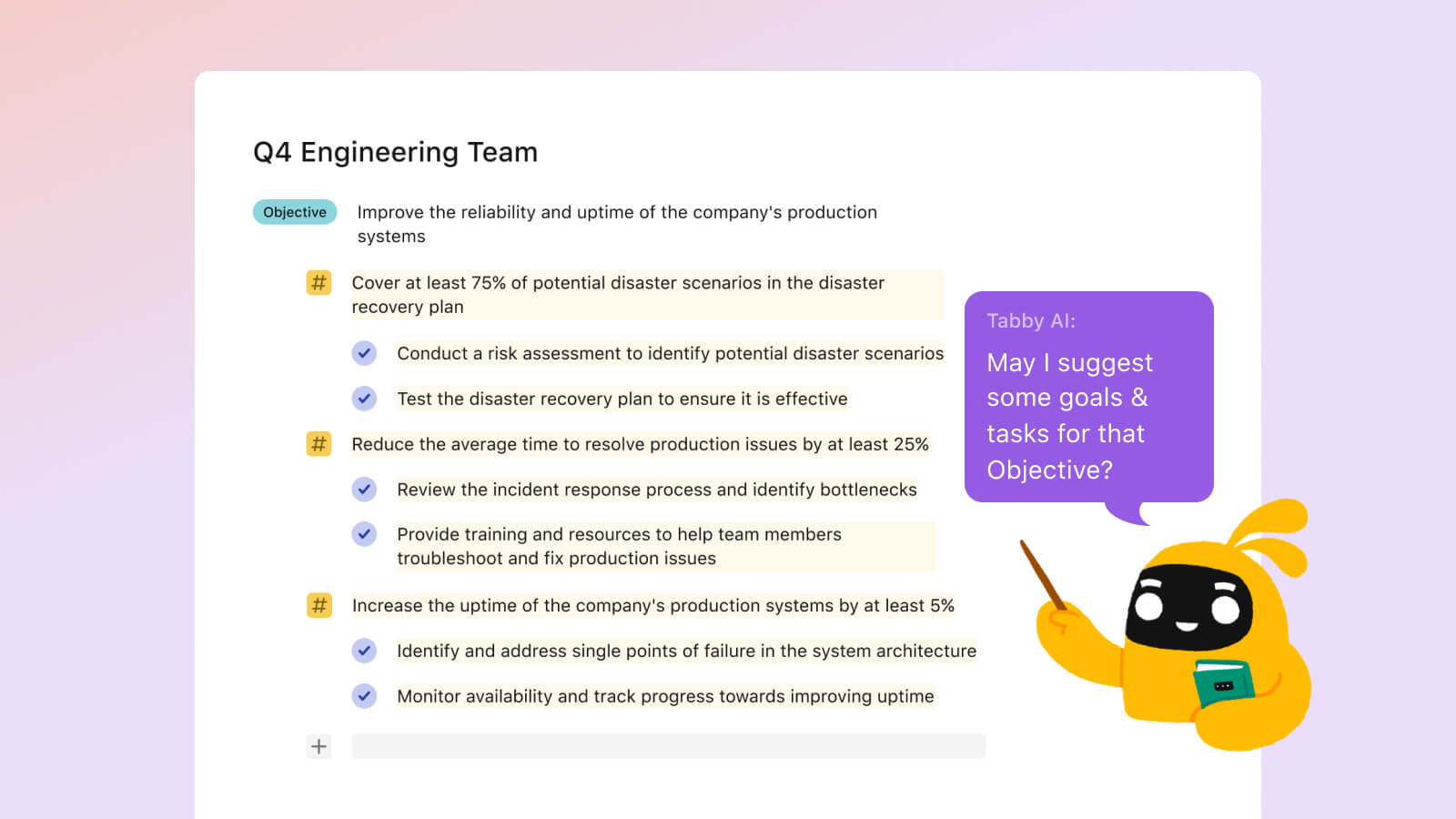 #9. Simple OKRs examples for every team
Having a generator that can create infinite number of goals for you is great—but AI can only get you so far. In our OKR examples and template library, we go through tons of examples of what good OKRs you can use, as well as the thinking and use cases around those teams and roles.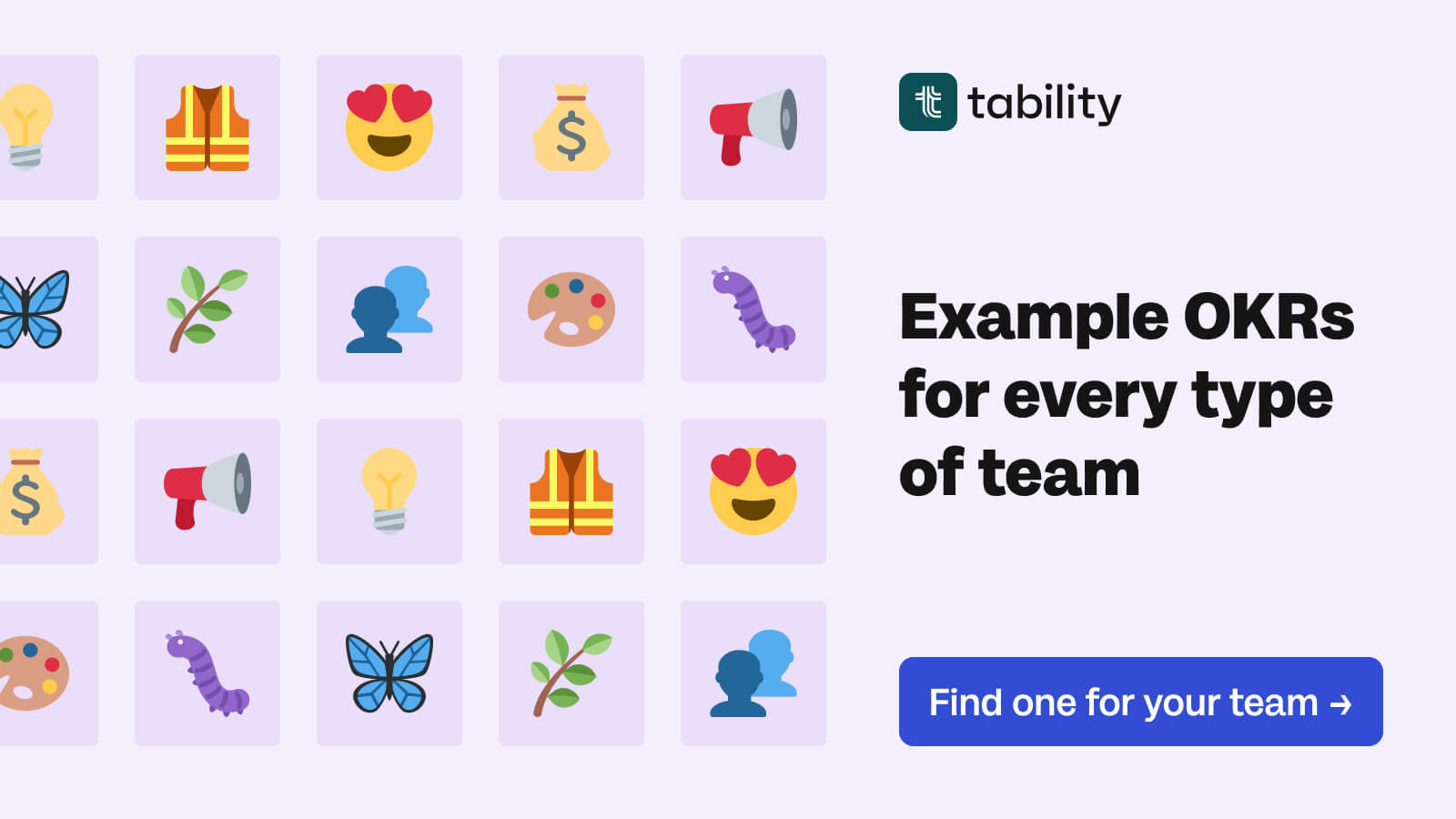 #10. 100+ examples fo KPIs and Success Metrics for every business function
The last resource is one for metrics. Sometimes a great place to start when coming up with your goals for the quarter is by starting with some good metrics you want to track. Our library of over 100 success metrics has example metrics you can use based on the type of team you're on.
---
Good luck in Q4!
Hopefully some of these articles and references will be of good use to you! While there's no single way of doing OKRs, there are so many resources out there that can help you find the right flavor of goals for your team and how to execute on them in the right ways.
If you have any questions, always feel free to contact us at [email protected] or through our Slack community. Our whole team in on there as well as other OKRs and Tability users that can share their knowledge with you.
Wishing you the best of luck with your goals this quarter! ⛳️