Announcing Tasks and Premium features
Keep track of the tasks and projects that will help you achieve your goals. Control access to your workspace with the Premium features.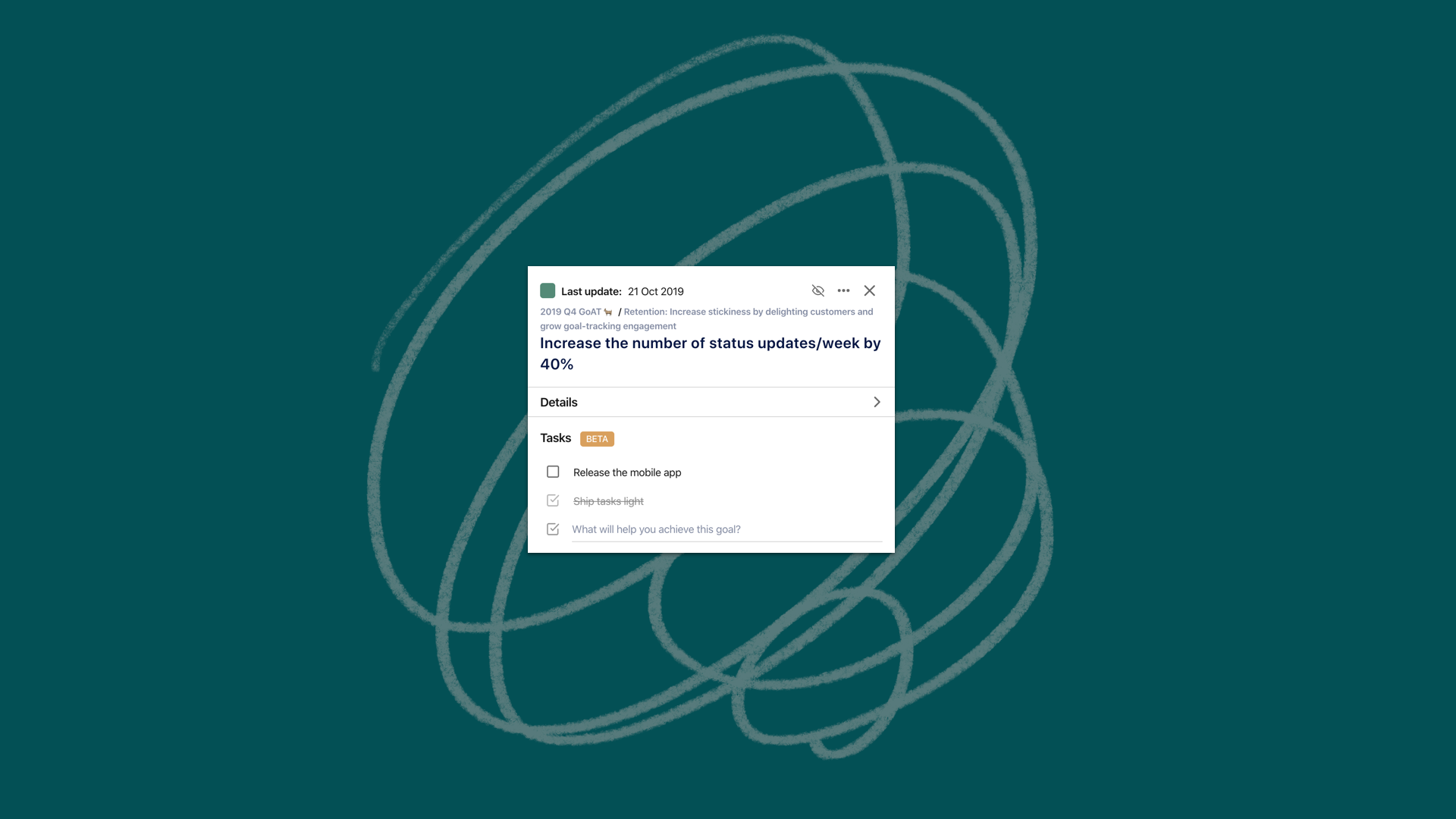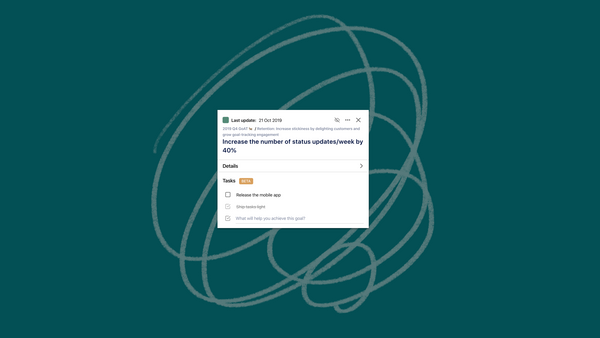 A couple of weeks ago, I shared a slide showing where Tability sits in your workflow.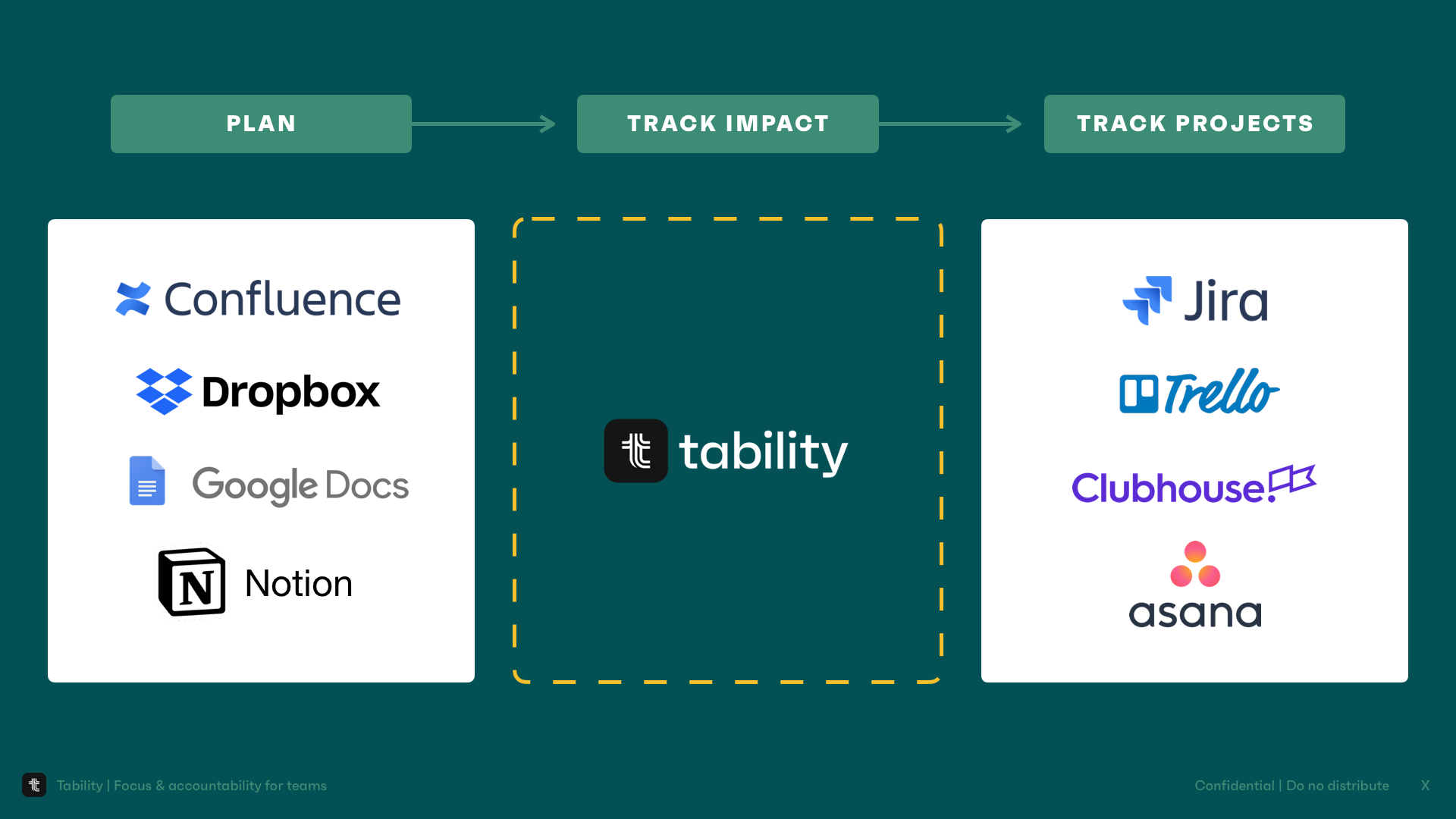 It created an interesting debate about whether impact or projects should come first. On the one hand, you pick projects based on how you want to grow. But on the other hand, the projects you deliver have a direct influence on results.
So, rather than having a linear relationship, things are looking much more like a feedback loop.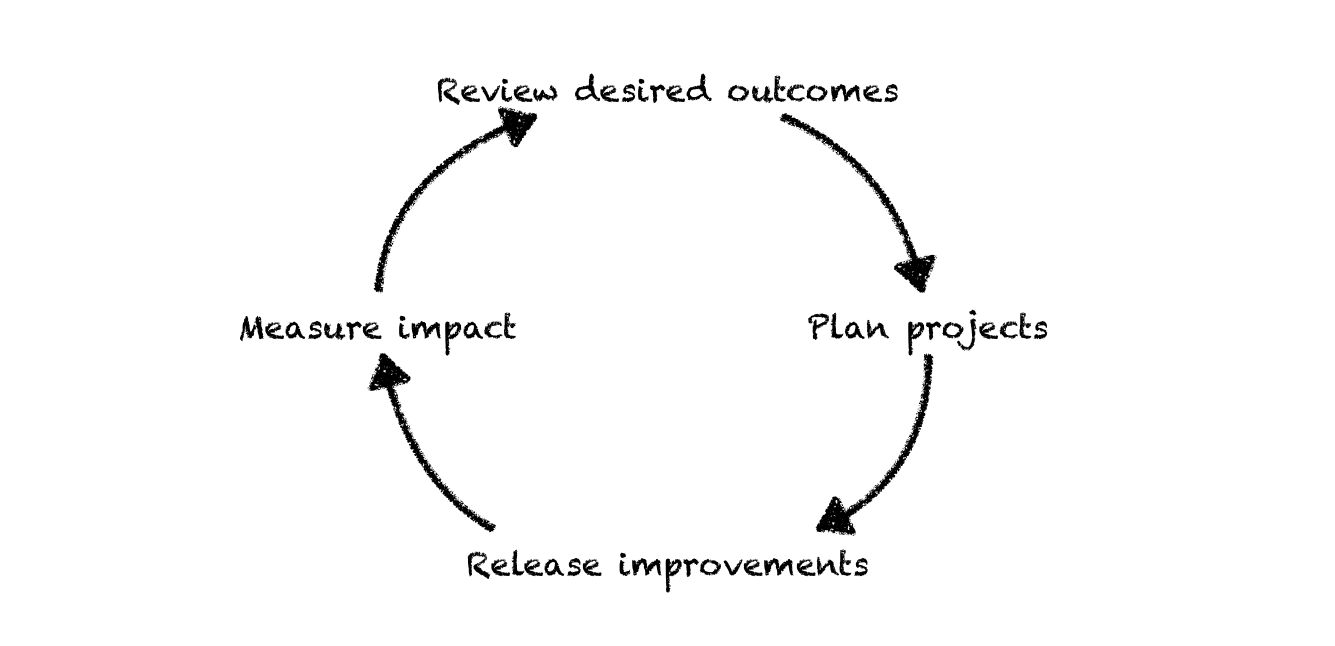 At the core of this feedback loop are 2 questions that are pulling each other:
What do we want to achieve? (impact)
How will we achieve that? (projects)
After numerous discussions with people, it was clear that we had an answer for the first question (via goals), but we were missing out on the second one. This is now possible with our new Task module for goals.
Keep track of your projects and ideas with tasks

We introduced tasks to help you keep track of the ideas and projects that will help you achieve your goals. Once a goal is created, you can add a list of tasks, ideas and projects that will contribute to the goal.
Tasks are still in beta but we're really excited about this new opportunity. We can now provide you with a complete feedback loop:
Prioritize ideas based on your desired outcomes.
See in turn how your projects are impacting results.
Give it a try today and stay tuned for more as we will expand this feature to include tasks in reminders and reports, as well as integrate them with your existing tools.
Take a sneak peek at the Premium features
But wait, there's more! We're also launching a new Premium plan in November to give you more control over your workspace.
You will be able to try the Premium features for free until the plan is officially launched on November 18th:
Prevent users from accessing content if they do not have 2-factor authentication enabled.
Restrict access to users based on their email domain.
Whitelist a set of IP addresses.
You can learn more in the docs and enable these features from your workspace security settings.
What's coming next
You can check our public roadmap online, but here's a summary of what's coming next this quarter:
Mobile application: we're soon releasing our preview to users — just send me an email at sten@tability.io to get on the early access list.
Premium plan: we're excited about this as it will help teams to manage Tability at scale
Faster, better web app: we've learned a lot from our customers, and we're working on a brand new user experience for our users.
It's the perfect time to send us feedback so don't hesitate to respond to this post or email your suggestions to feedback@tability.io.
---
Tability is an accountability platform that helps teams stay focused on their goals and projects — sign up for free today at https://tability.io.