Feature Roundup – 4th November

You can now automate your check-ins with Zapier or our remote check-ins API! 🎉

We've been working on making goal-tracking as easy as possible, including automated check-ins and plug-and-play integrations with your tools. You now can connect with 4,000+ apps with Tability, including Google Sheets, Trello, Hubspot, Salesforce and more!
---
✨ What you can do with Zapier

Connect Tability to 4,000+ apps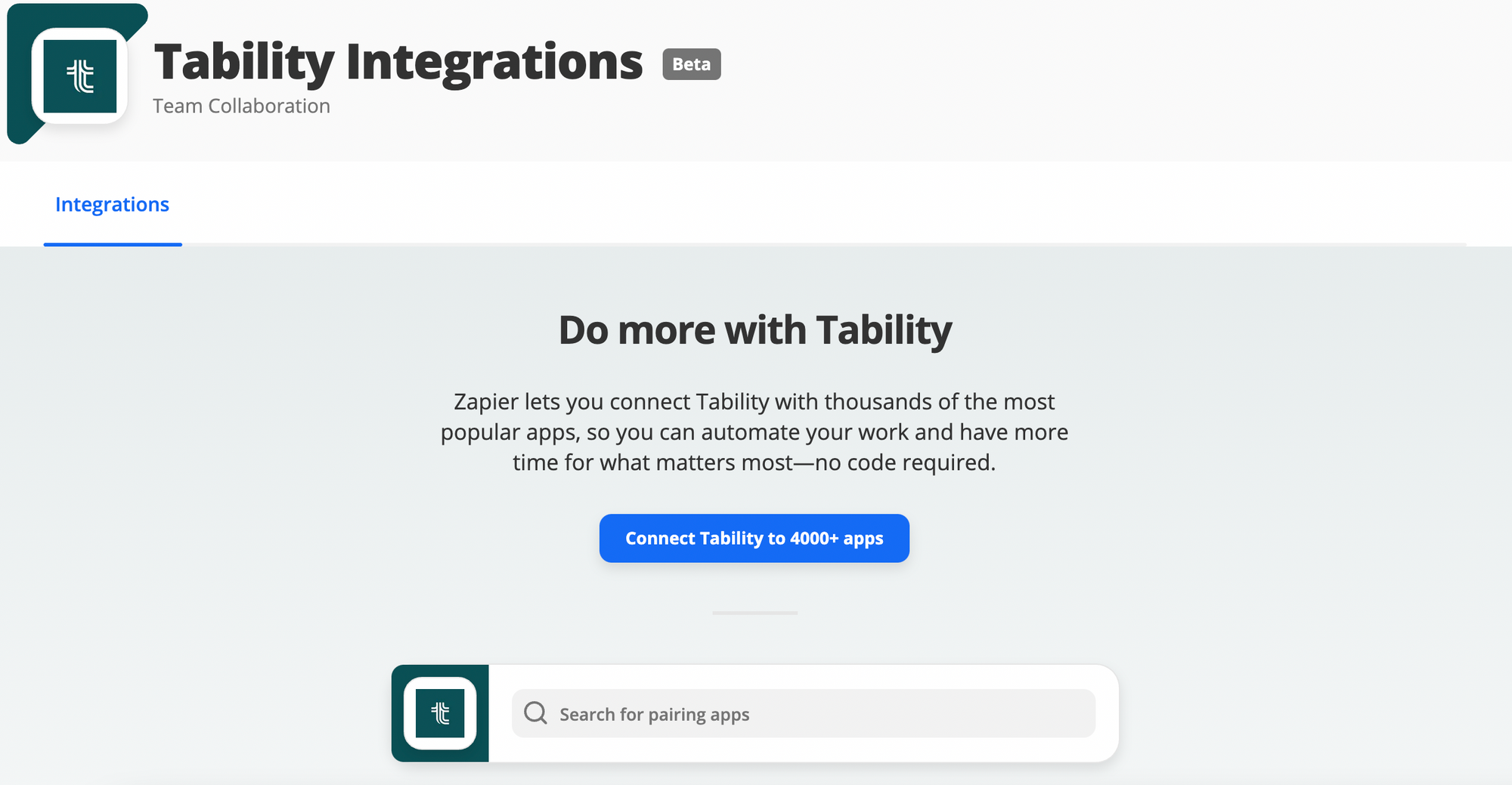 We just released our Zapier integration which lets you connect Tability to 4,000+ apps - with zero code required.
Remote check-ins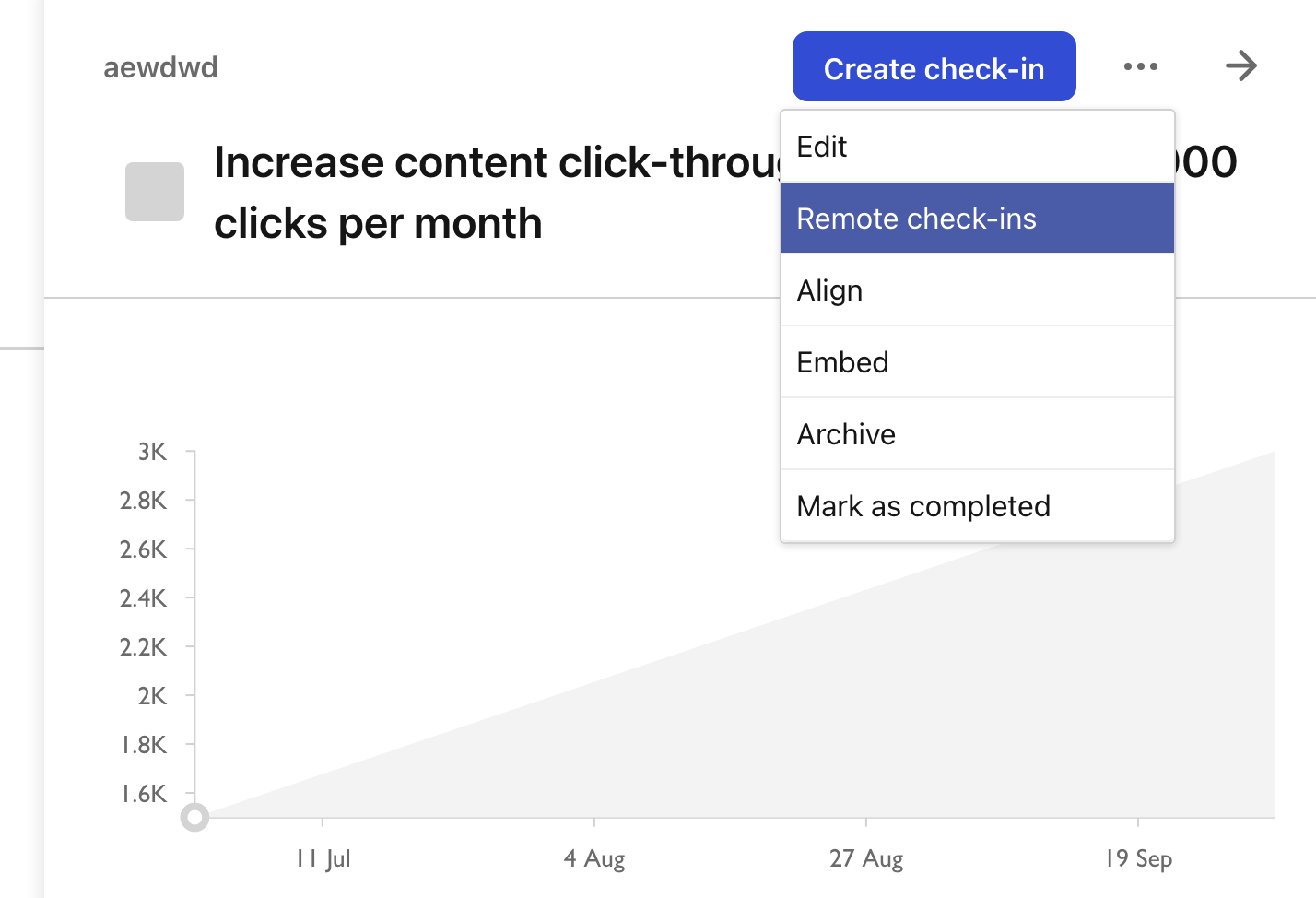 If you need more control, you can use our remote check-ins API to send progress updates from your tools using a JSON payload with the corresponding data.
---
🚀 Upcoming Webinar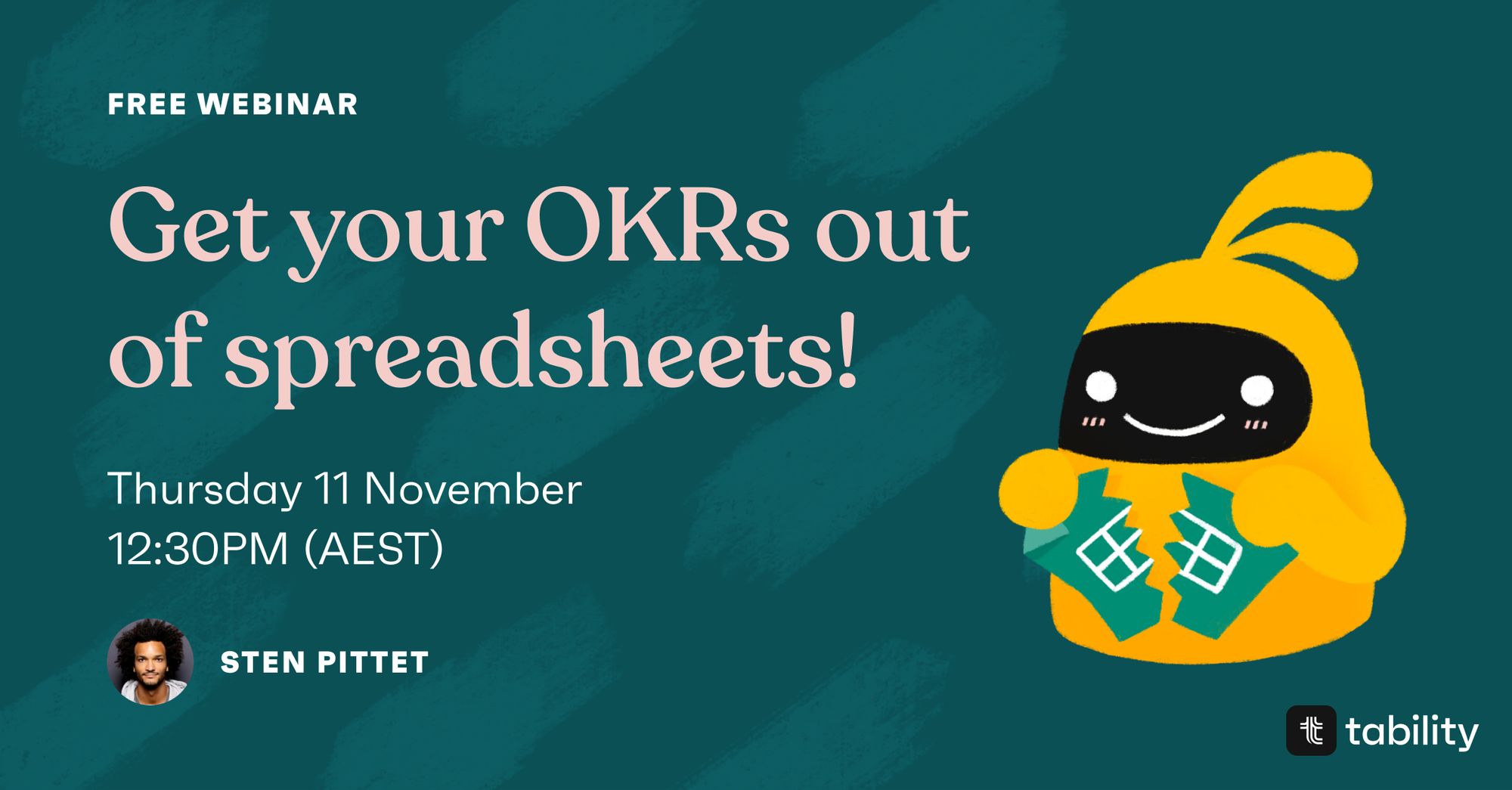 Tability co-founder, Sten Pittet, will be running a Webinar: 'Get your OKRs out of spreadsheets' next Thursday 11 November at 12:30PM (AEST).

In this webinar, you'll learn about the common pitfalls with spreadsheets and how you can use Tability to simplify your OKRs.
---
💭 Content Highlights
Links to some recent content from our team that you might find helpful:
---
We'd love to hear from you
That's it! If you have feedback or questions, please reach out or add your suggestions directly to our public roadmap. You can even vote for features that are already planned to expedite them, how fun! 🥳
❤️ ❤️ ❤️
Get OKRs that the team won't hate
Does your team find it hard to keep up with the OKRs process? See how our platform can simplify goal-tracking and make it part of their rituals.
Learn more