Feature Roundup – 6 April
It's the dawn of a new quarter, and there's nothing like a fresh start! What are some things you're trying to improve on from last quarter? We've got a few new features that might be able to help!
---
✨ What's new
Customize Terms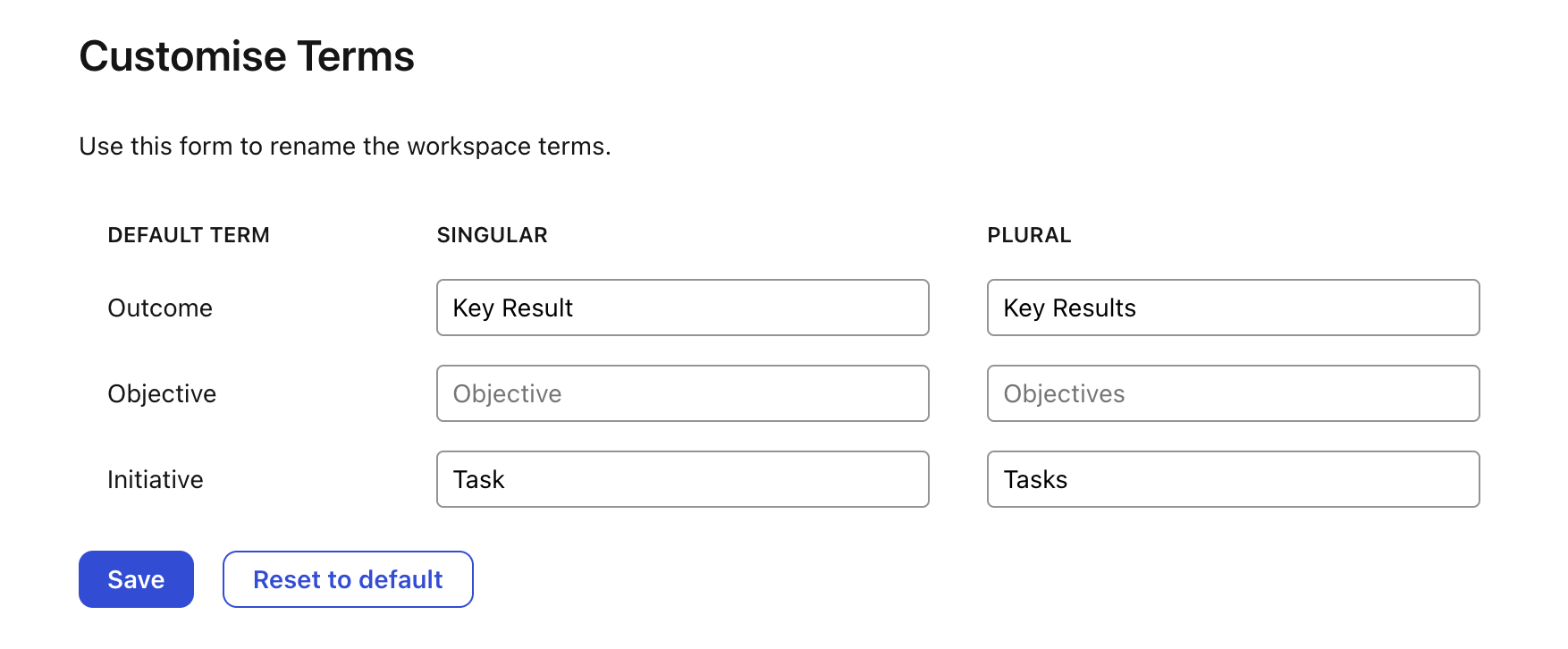 We've all go our own version of OKRs. Some call it Objectives and Key Results. We've been calling it Objectives, Outcomes, and Initiatives in the Tability app. Now you can call it whatever you like and that's how thing will be labeled throughout the app.
Some suggestions:
Objectives, Key Results and Projects
Narratives, Commitments and Tasks (via Reforge)
Goal, Metric and Action Items
Unicorns, Blueberries and Socks (really, whatever you want!)
Tasks view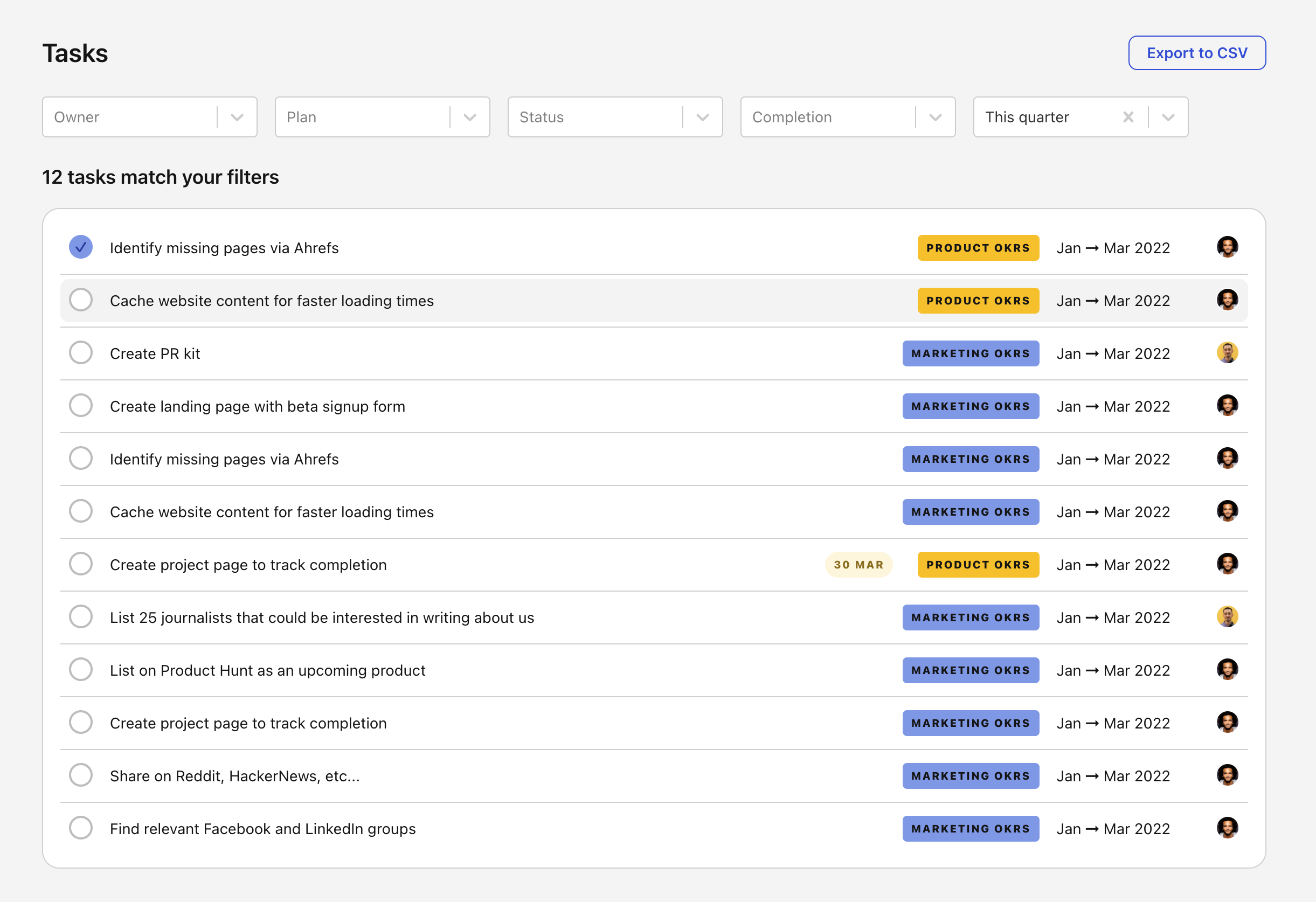 What's everyone working on this week? Now you can see what literally everyone is working on. Go to the ☑️ Tasks view in the sidebar to see all the tasks across the entire workspace. You can even filter and export them to a spreadsheet if you want.️
Enable 2 Factor Authentication!
We know some of you have higher security needs and we're always trying to improve our securities offerings! You can now enable 2-Factor Authentication on your Tability account. This will apply to all workspaces that are linked to your email.
---
🌈 What's improved
Archiving Plans. It's much easier now to archive a plan so that your workspace
---
We'd love to hear from you
That's it for now! Please reach out or add your suggestions directly to our public roadmap if you have feedback or questions. You can even vote for features already planned to expedite them. If you want to chat to us directly or connect with other Tability users, you can also find us in the Tability Slack Community.
❤️ ❤️ ❤️
Get OKRs that the team won't hate
Does your team find it hard to keep up with the OKRs process? See how our platform can simplify goal-tracking and make it part of their rituals.
Learn more