Feature Roundup – New Outcomes Panel and Custom Themes
OKRs have a lot of context that come with their progress. To make sure that it's all visible in one glance, we shipped a new and improved design.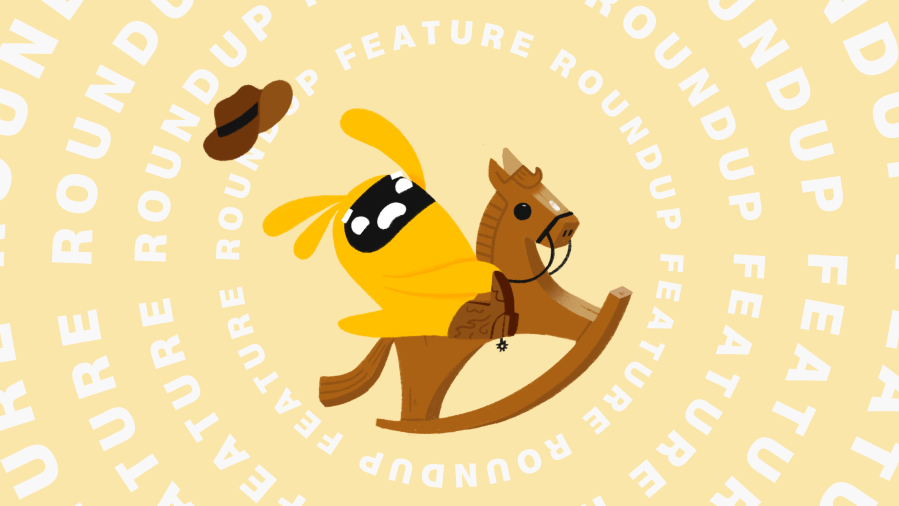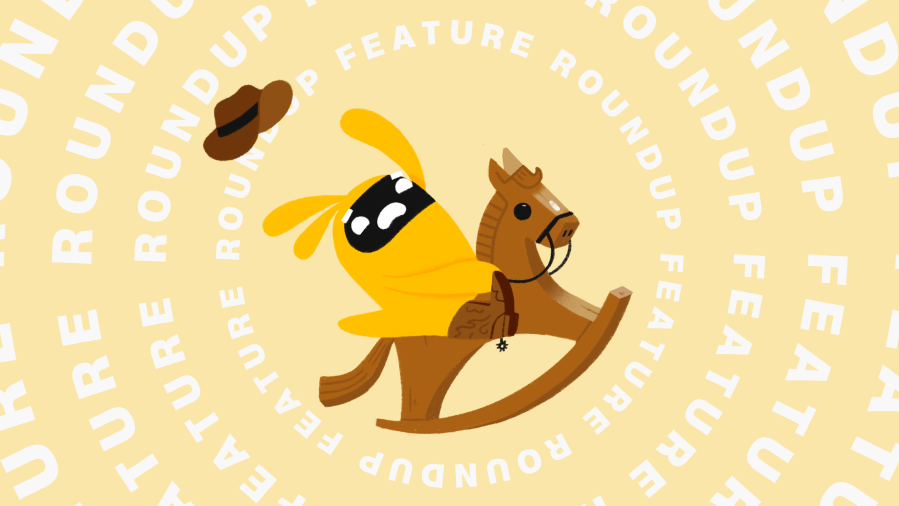 This week we have two updates that are going to completely change the way you see your goals. Literally.
We launched an updated design for the outcomes panel – making it twice as wide and so you can see twice as much info on screen. No more scrolling to see what's important and get all the context in one screen.
Secondly, we added a new theme chooser so that you can make your workspace (and your goals) look much prettier 🎨 ✨
Two ways to improve the way you look at goals 😉 read more:
---
✨ What's new
New Outcomes Panel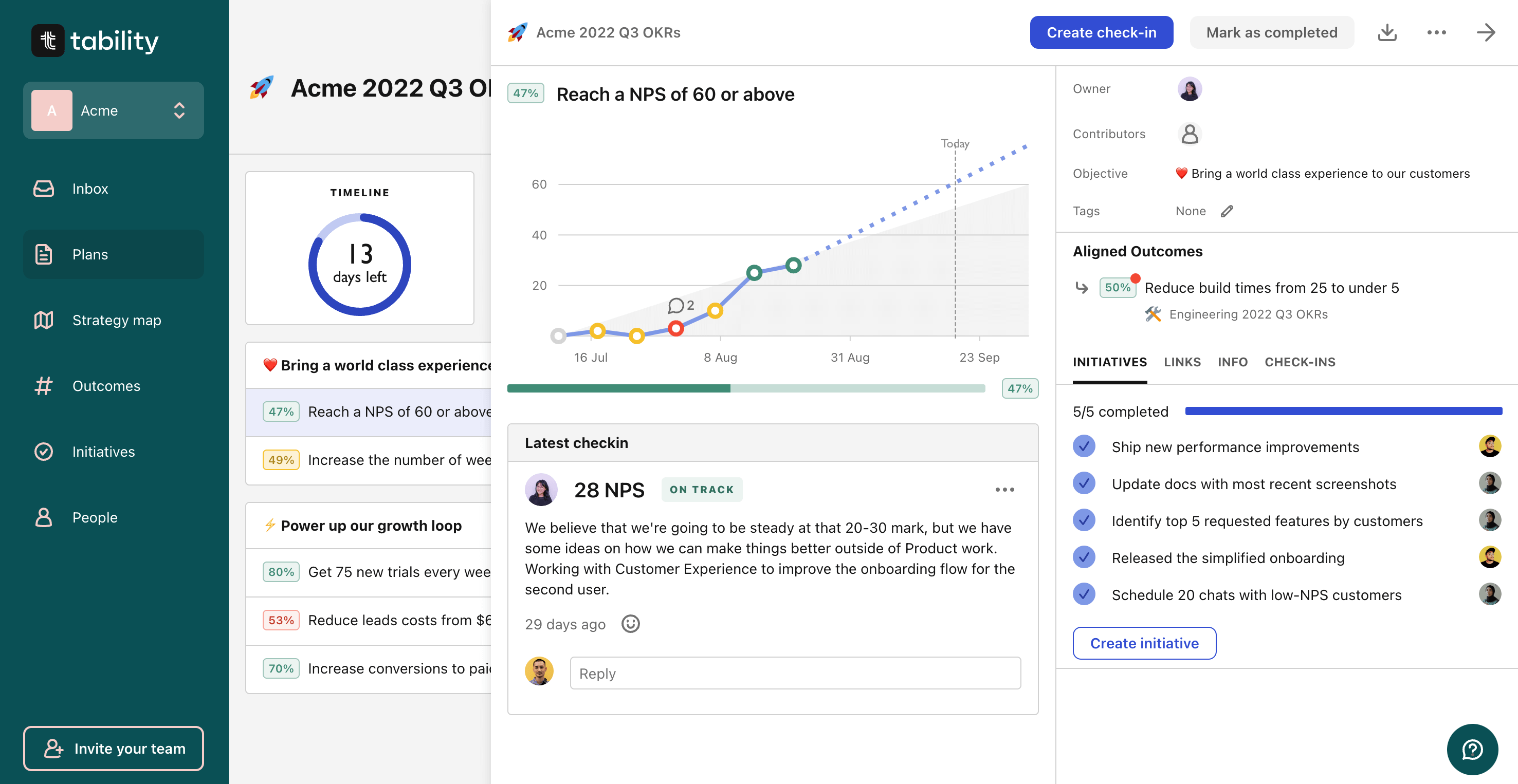 We just released a new layout for the outcomes view. The panel is now larger and features additional pieces of information:
You'll be able to see the objective.
You'll see the list of aligned outcomes.
It's now much easier to see the initiatives in context of the outcome.
Customize Workspace Theme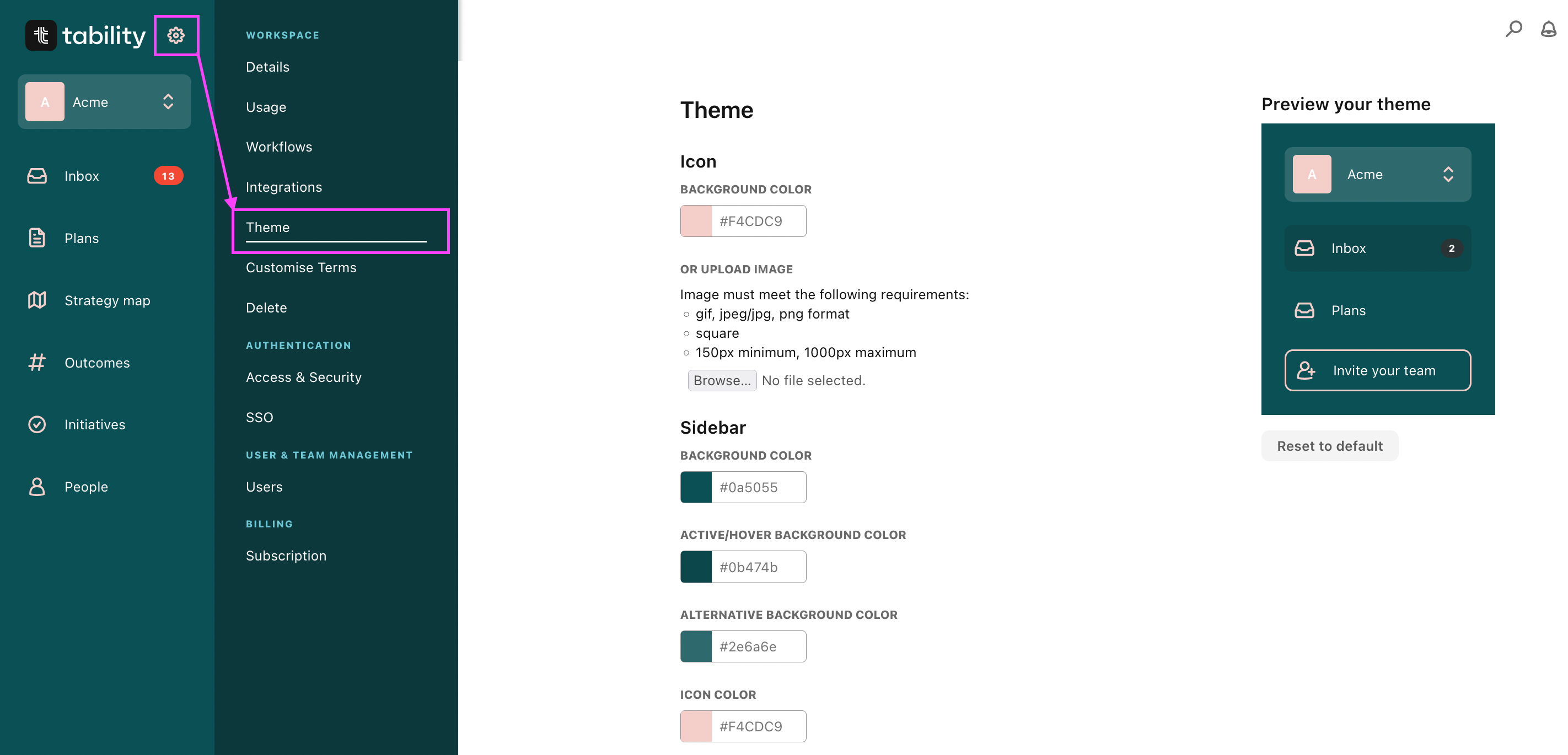 You can now change the appearance of your workspace by going to the Theme admin section of your workspace.You can change the colors of the sidebar, logo colors, or upload your own logo.
Save your filters as segments

You can now find a button to mark outcomes/key results as completed. Marking an outcome as completed will signal to Tability that check-in reminders do not apply anymore.You'll be able to see a tick ✓ next to the outcomes that are completed.
---
💭 Content Highlights
Don't forget to follow us on twitter or linkedin! We have tons of content on there all the time 🐥
---
We'd love to hear from you
That's all for now! Please reach out or add your suggestions directly to our public roadmap if you have feedback or questions. You can even vote for features already planned to expedite them. If you want to chat to us directly or connect with other users, you can also find us in the Tability Slack Community.
❤️ ❤️ ❤️