Squad weekly: Announcing Team Insights
Get personal dashboards for every team member.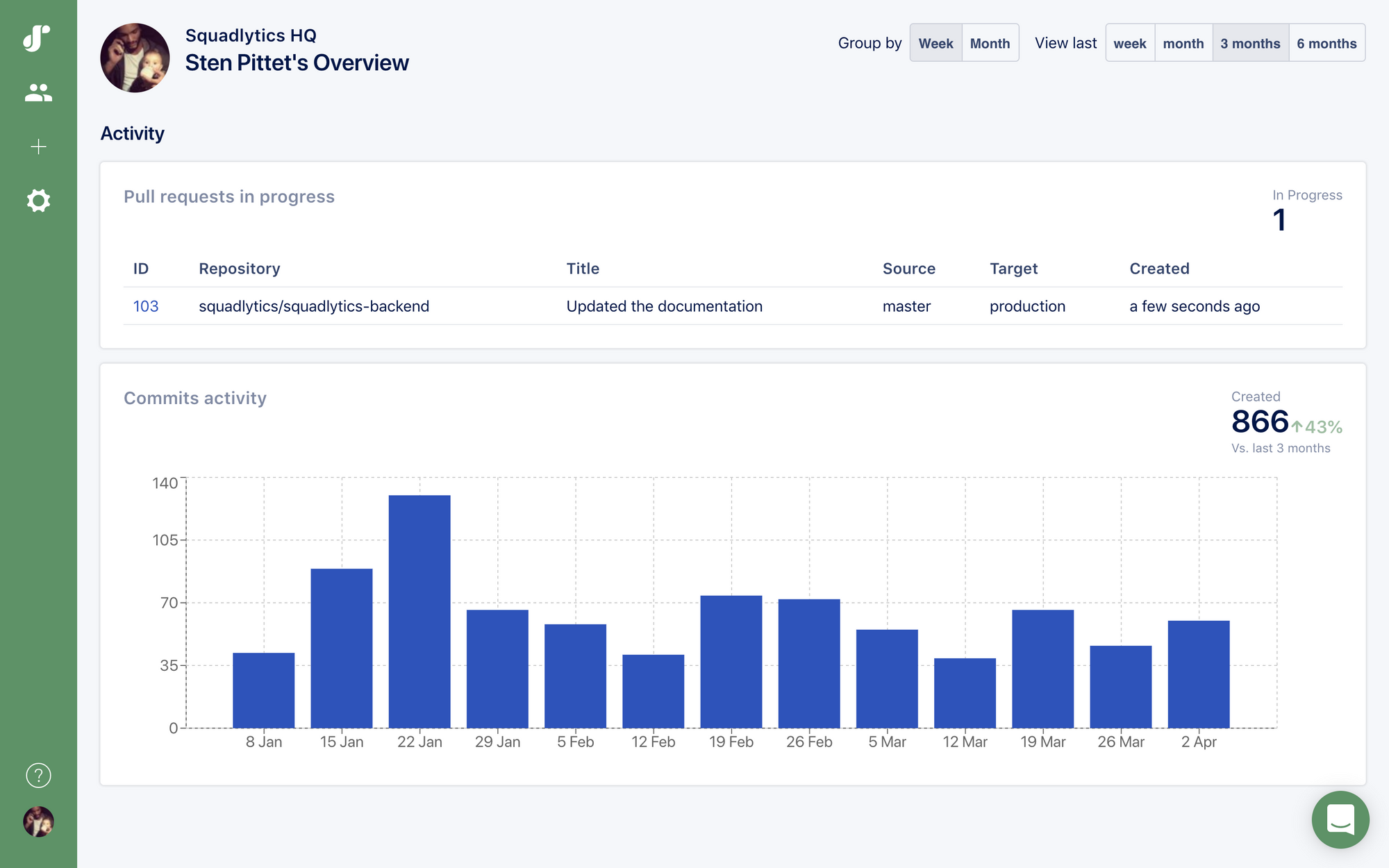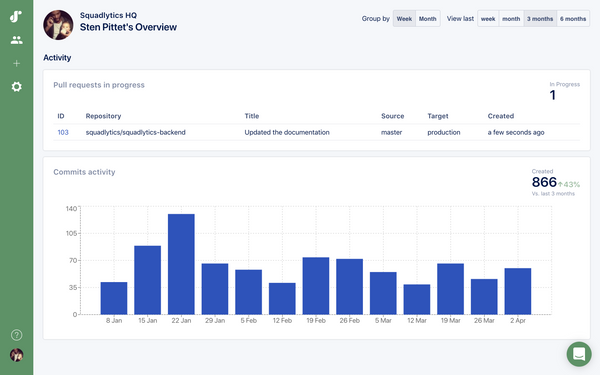 We're happy to celebrate our 1-week anniversary and announce Team Insights!
A personal dashboard for every team member
Team Insights can be used by your team as personal dashboards to stay on top of their tasks. You can connect your Github or Bitbucket account to see your open pull requests and your commit activity. It can also facilitate communication within your team to understand what everyone is working on.
Only users with an account can have a dashboard so you'll need to invite them to your workspace to get access to this feature.
Measure and accelerate your release cycle today
Interested in Squadlytics? You can sign up for free today.