Tability 2.0 is coming!
Take a sneak peak at the new Tability coming up this quarter.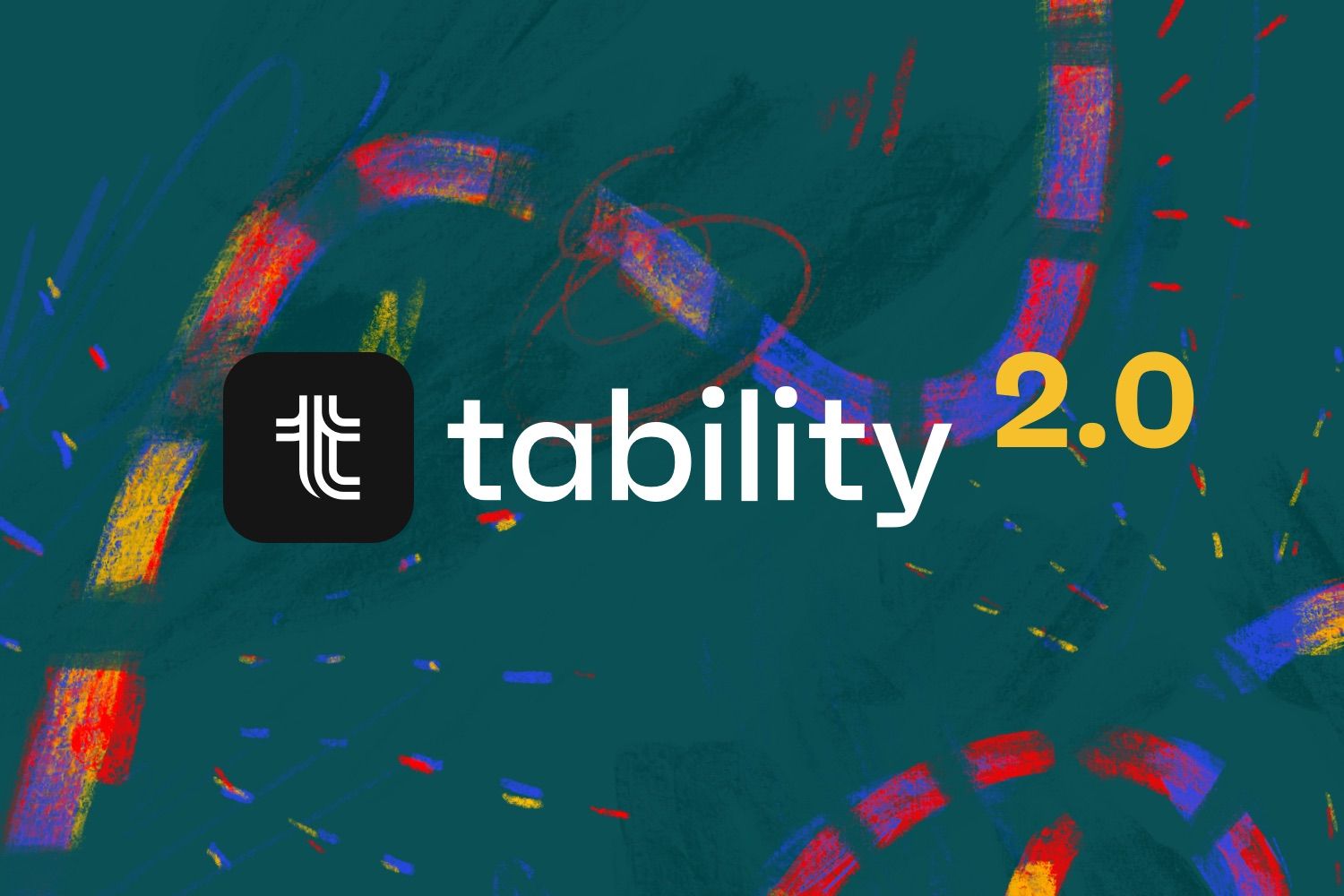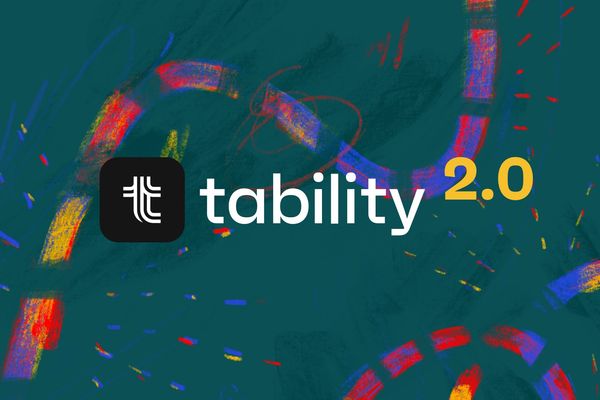 We've been working on a brand new Tability, and today I'm excited to show you a glimpse of what's coming up this quarter.
Draft your OKRs with our new goal-setting module
When we launched Tability, we focused on helping teams stay on top of their goals.  But there's an important step missing here: you first need to draft the right plan.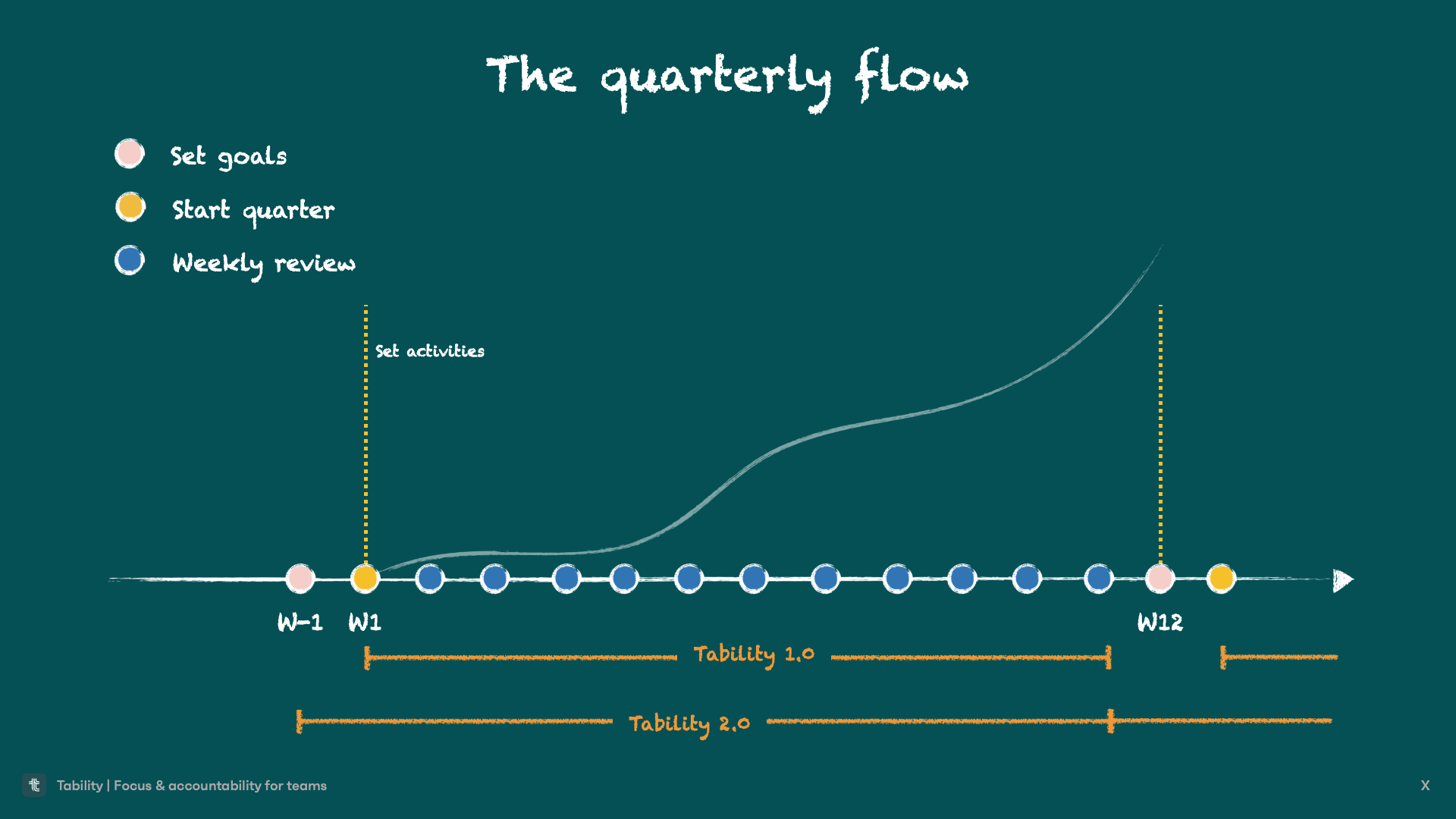 Tability 2.0 will add a new "Write" mode that is optimized for rapid iterations and peer review. You'll be able to quickly draft a plan, move things around and get feedback from your teammates.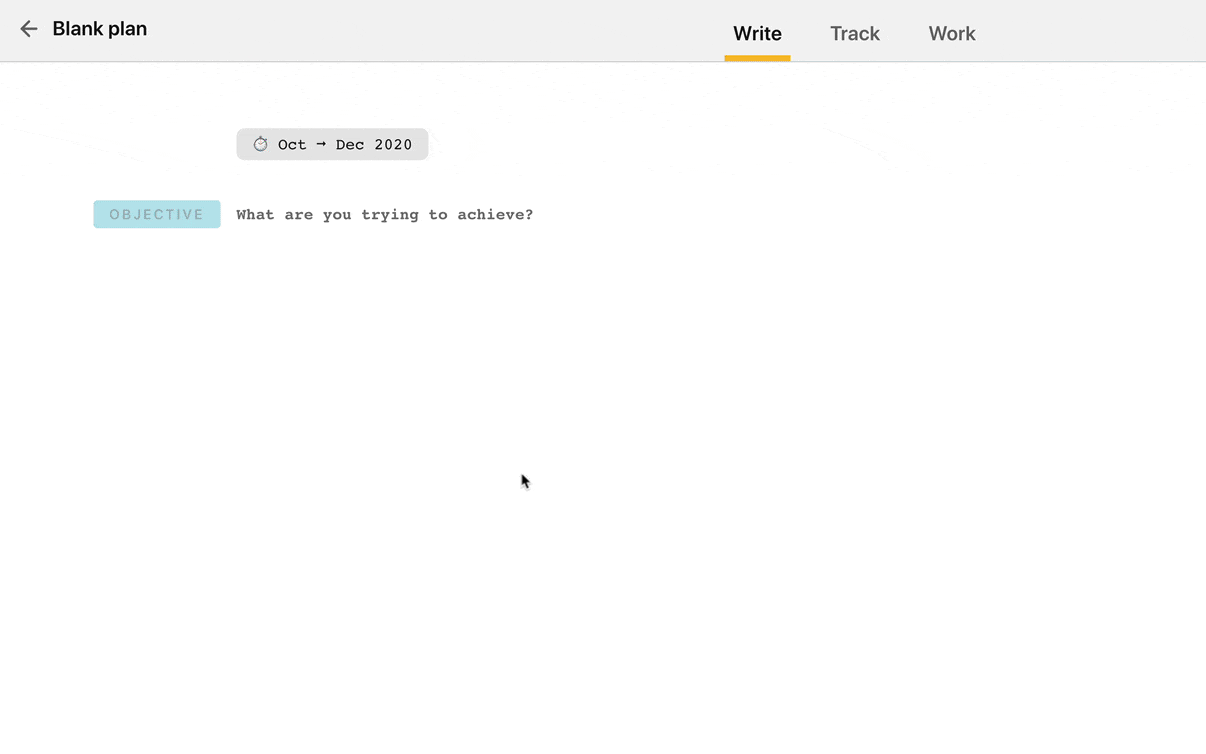 Once you're happy with your goals, you'll be able to switch to the "Track" mode and update progress in a similar way to what you can do today.
Write better plans with automated insights
The new editor will also give you tips on how you can improve the structure of your OKRs and quarterly goals. You'll see a score changing as you type, and suggestions appearing to help you improve things.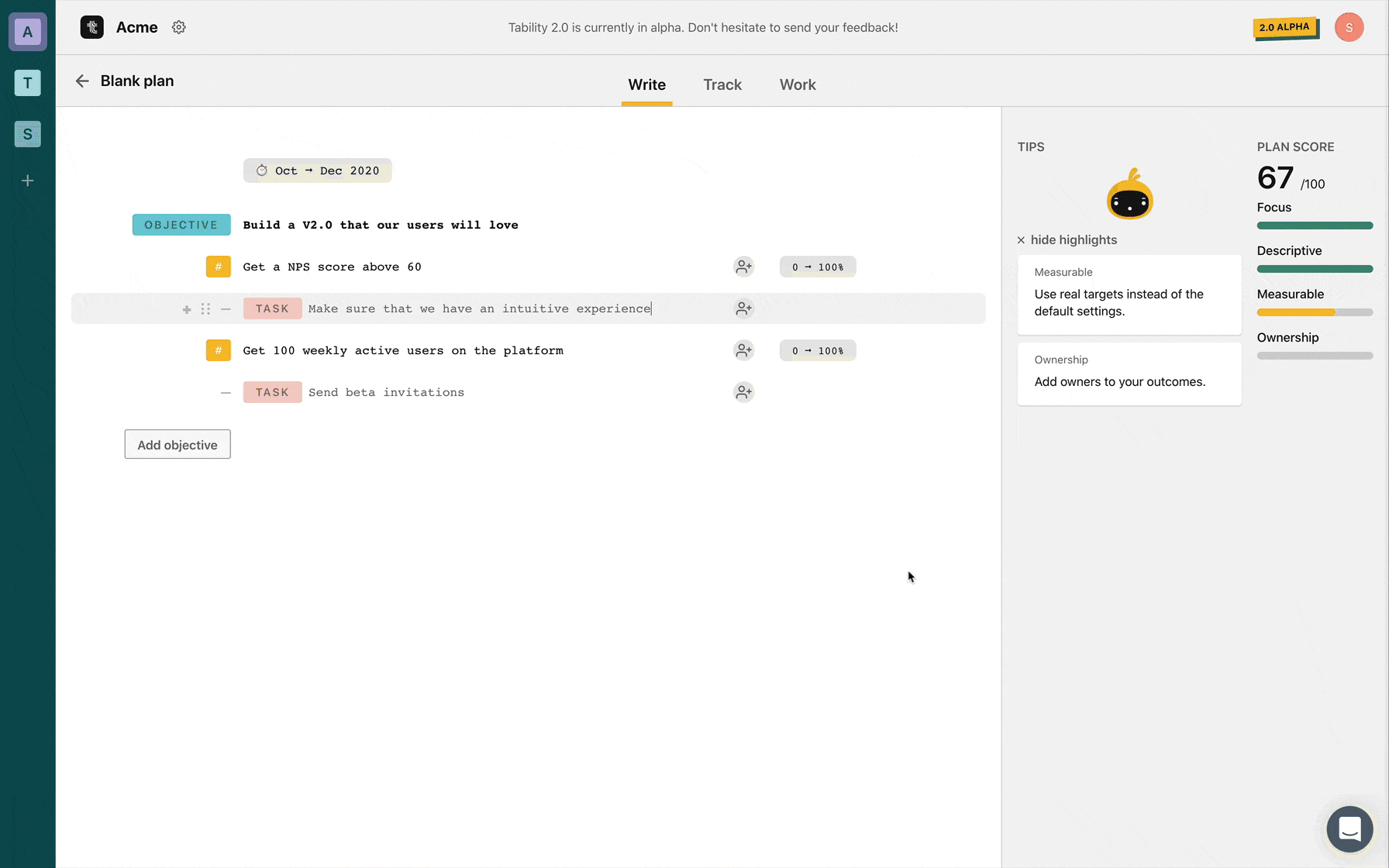 We also change the terminology used in Tability 2.0 to make it easier to adopt OKRs (while keeping it flexible if you want to use a different goal-setting framework).
Preview progress during your check-ins
Another improvement is around the check-ins popup. A new chart will help you preview where you are and make it easier to understand if you're on-track.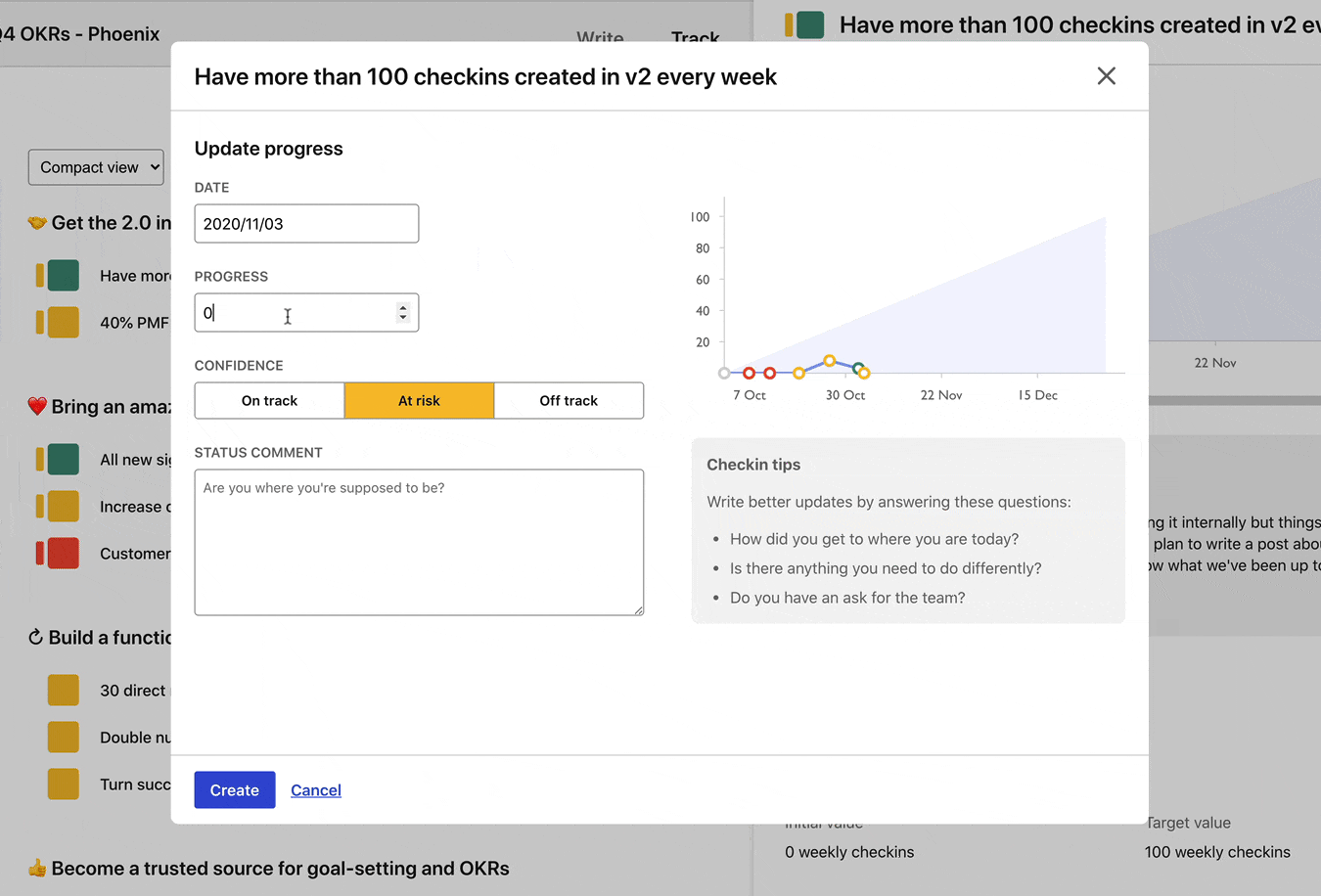 There's more!
That's not all! There's more to talk about, such as the introduction of teams, a new inbox, or the new workflow around goals/OKRs approvals.
You'll hear more from us in the upcoming weeks as we'll start opening up the beta.
Get early access
Tability 2.0 will be a brand new platform separate from the current one. We will communicate a release date soon but in the meantime, you can join the beta at https://tability.app.