Tability AI: GPT-4 Update
Tability's AI features are now on GPT-4! You'll now get smarter, better, more nuanced responses on all AI-powered features in Tability. Try it today!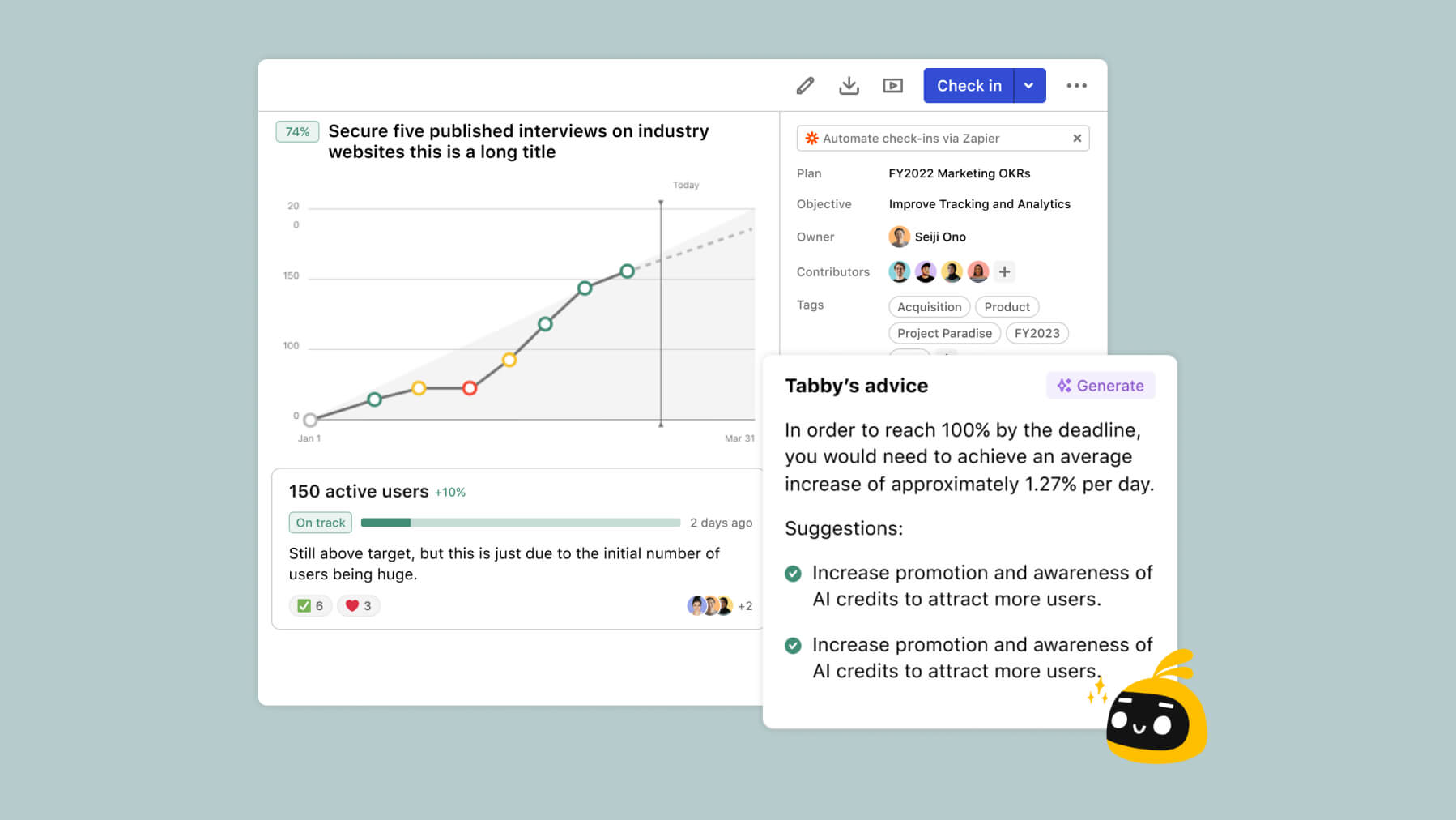 By now, I'm sure you've all been using our goal generator to help you write your quarterly goals and OKRs. This week we updated our integration to start using Chat GPT-4 instead of what we were using up until now, GPT-3.5.
You're probably wondering, "what's the difference?" Well, GPT-4 is way more powerful, and is able  to understand the context of your prompts better.
GPT-4 is 10 times more advanced than its predecessor, GPT-3.5. This enhancement enables the model to better understand context and distinguish nuances, resulting in more accurate and coherent responses.
Source: Search Engine Journal
This means that our goal generator just got 10x more powerful too. You may not notice right away, but the quality of response in all of our AI-powered features have improved a ton.
From generating goals to getting a diagnostic from our in-app OKR coach, the new GPT-4 intergration will bring all the AI power you need in your OKRs.
Here's a short demo on how Tability uses AI with GPT-4 👇
We know that AI is here to stay and only going to intergrate with our day-to-day more and more, so be on the look out for more AI-powered features from Tability soon.
---