Tability gets personal — with private pages and lock permissions
We're introducing new page permissions to manage your personal goals and 1:1s — as well as locking your plans when they're ready.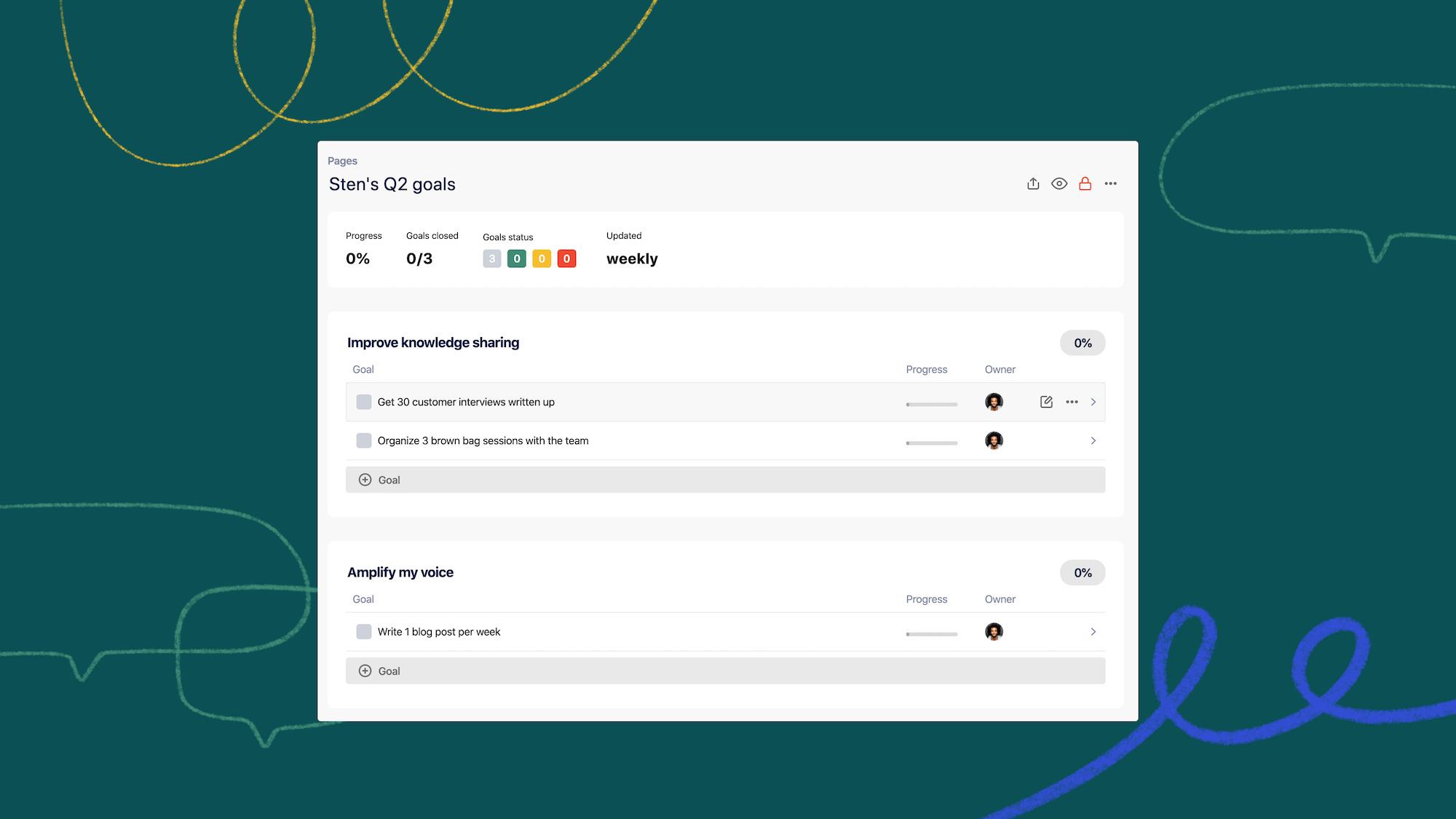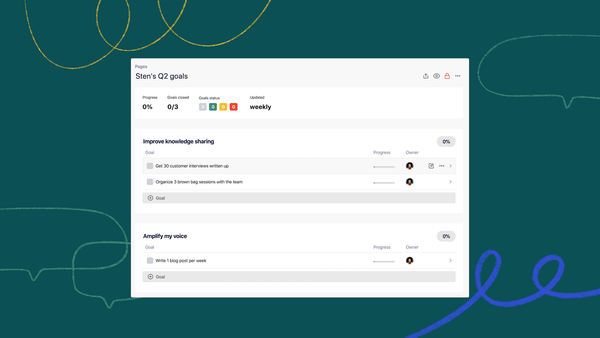 Today we're announcing 2 new features to help you manage your goals better with Tability.
Restrict pages for your personal goals and weekly 1:1s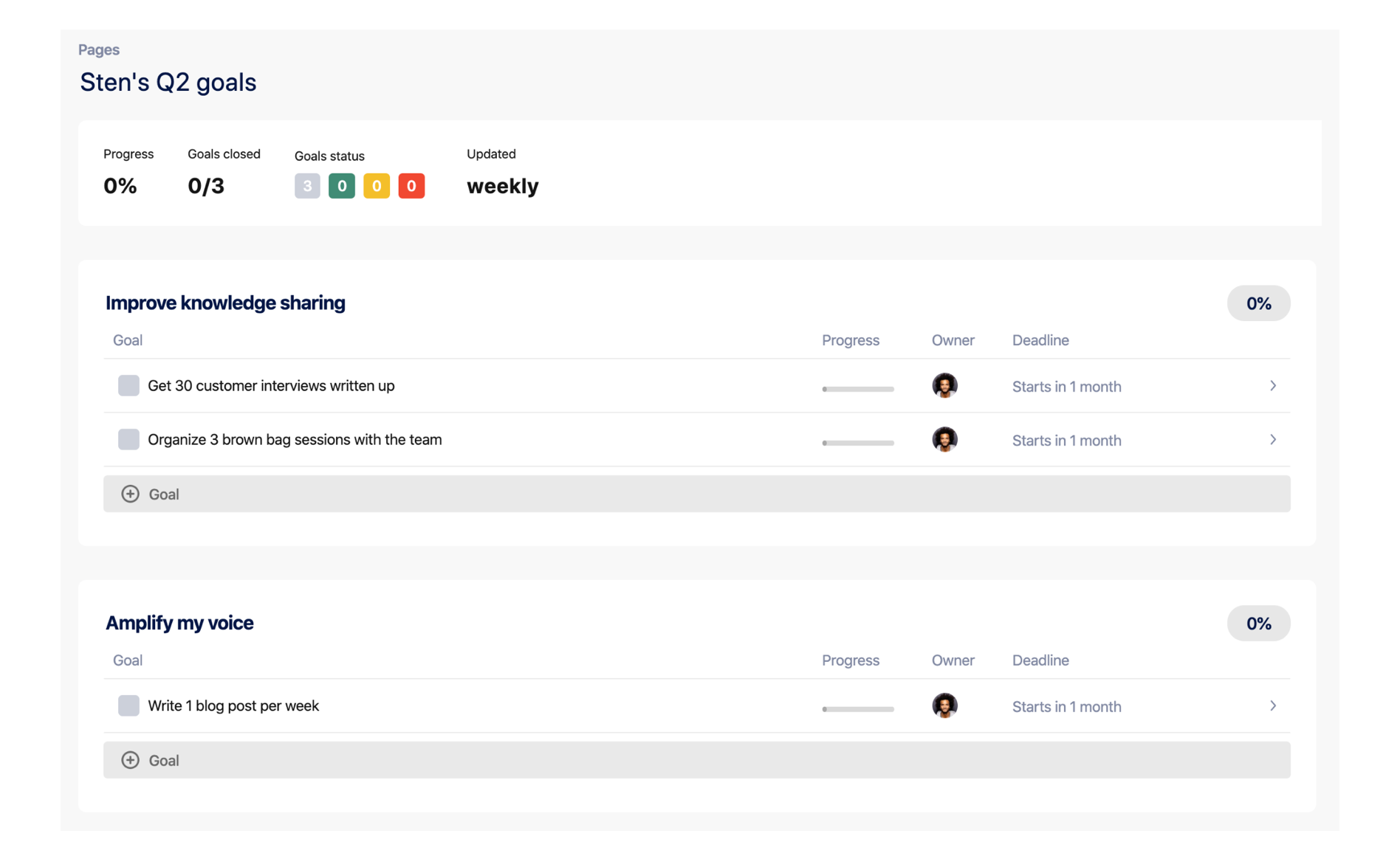 You can now configure the visibility of your pages when you create them. You can decide to keep the page visible to everyone or restrict it to yourself.

Use that feature to create private plans or run weekly 1:1s with your manager. You'll be able to apply the benefits of Tability to your personal goals:
Make your 1:1s outcome-based
Get automated reminders to stay accountable
Visualize progress and keep track of history
Capture feedback in comments.
Lock your goals and OKRs with page permissions
Tability is an open platform by default. That means that everyone on your team can create pages and edit goals. This is great to start, but it might be a good thing to lock things once goals and OKRs are set.

It's now easy to do that with page permissions. You can restrict global access to make sure that no one will change the targets during the quarter.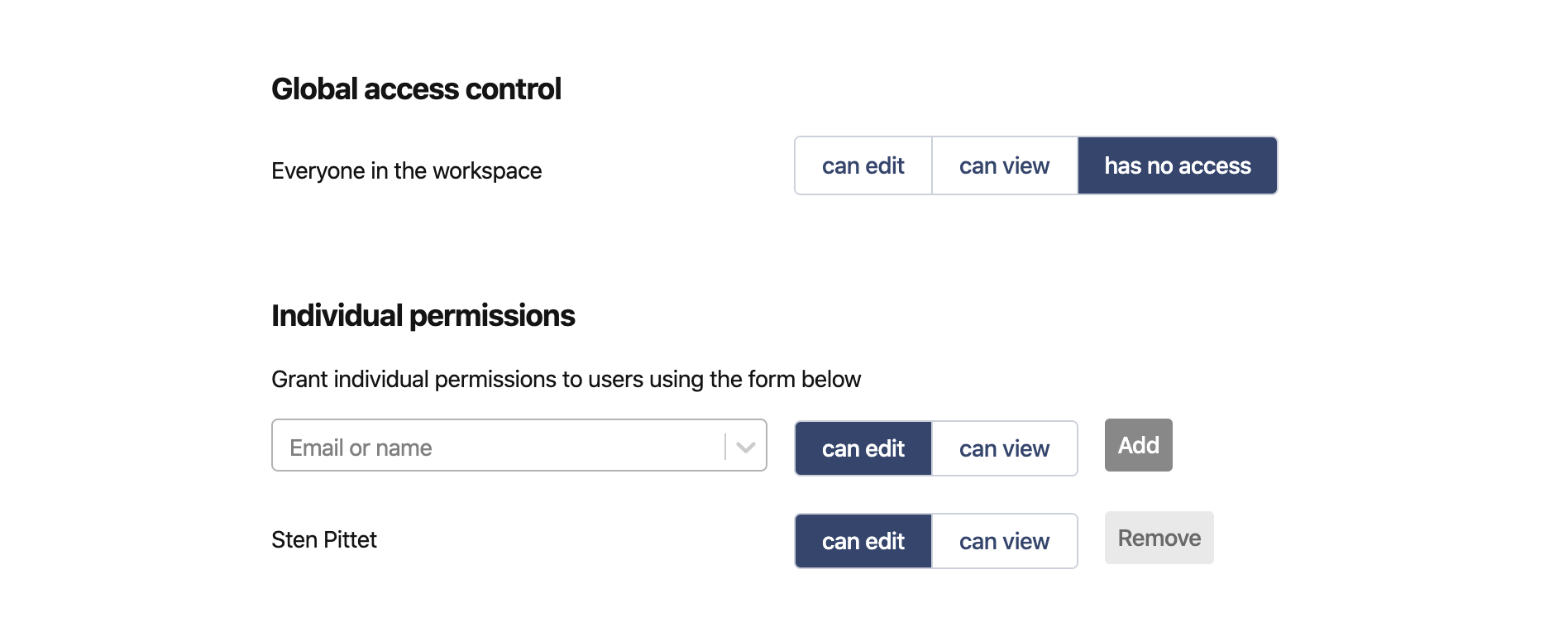 People that are allowed to view a page can still share progress updates and publish comments.
Getting started
Personal plans and page permissions are available today for workspaces on the Teams and Business plans. You can learn more from our website — don't hesitate to add your feedback and questions in the comments.