Tability in February - track OKRs, KPIs and projects from Slack
With Tability for Slack you can now track and update your OKRs, KPIs and project from your Slack channels.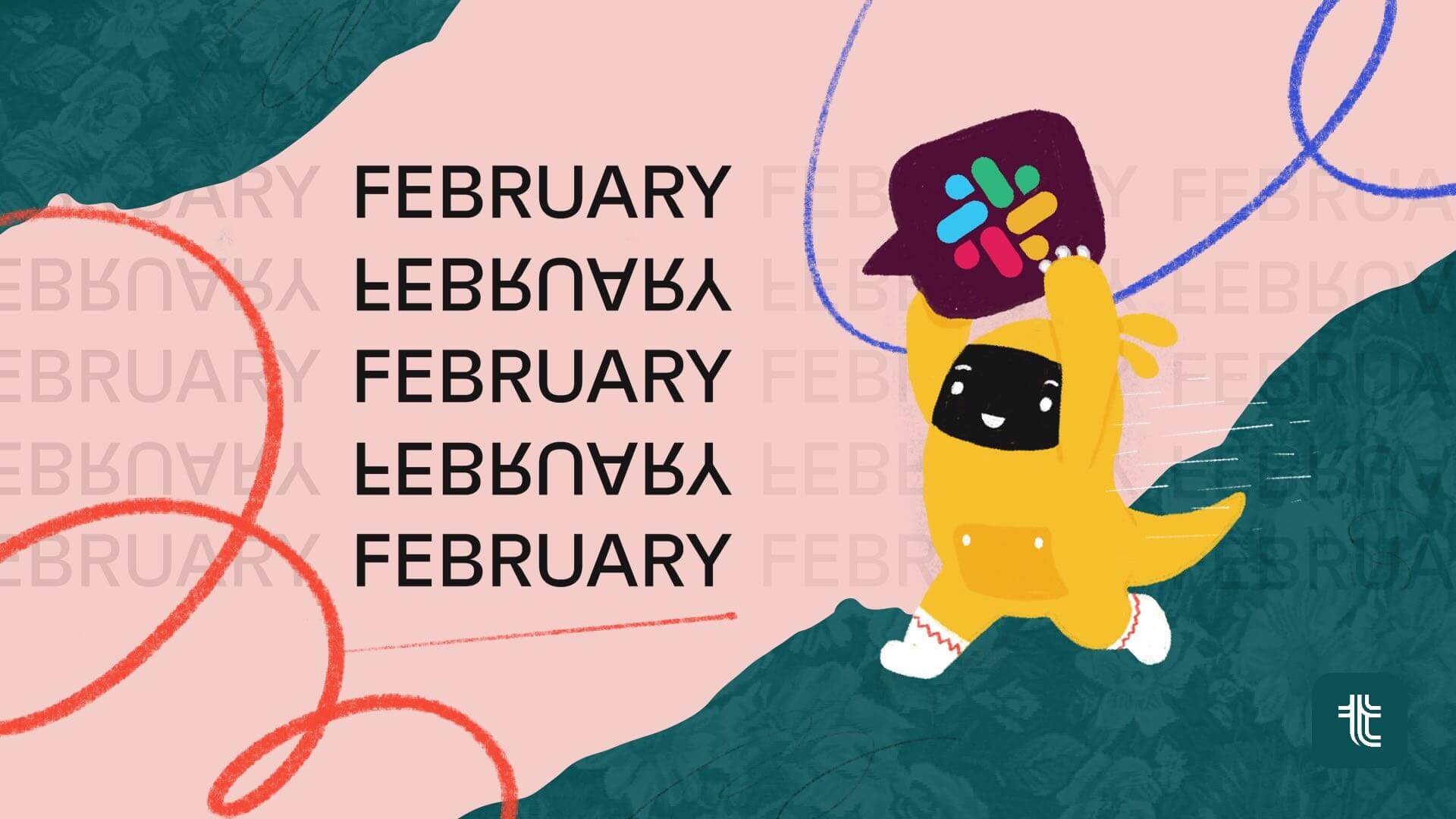 We care a lot about experience and we spend a lot of time thinking about how we can make things simpler for our users. A lot of our focus has been on the goal-creation experience in the past, and we switched that attention to the process of having to share updates in February.
One thing that was standing out is that we could integrate with Slack to remove a lot of friction when sharing updates.
Log in with Slack
No need to manage another password. If you already have an account on Slack you can use it to log in or sign up for Tability.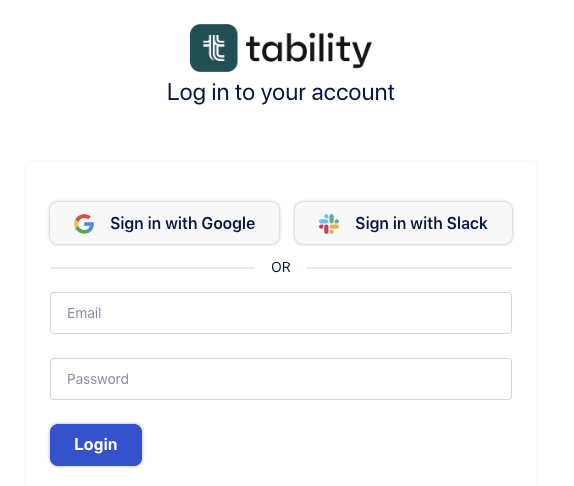 It's a tiny feature, but it saves a lot of time!
Get reminders and create updates from Slack
Logging in is one thing, but we also did a lot to minimize context-switching. If you're already using Slack to chat with your team, why not use it to get notified by Tability?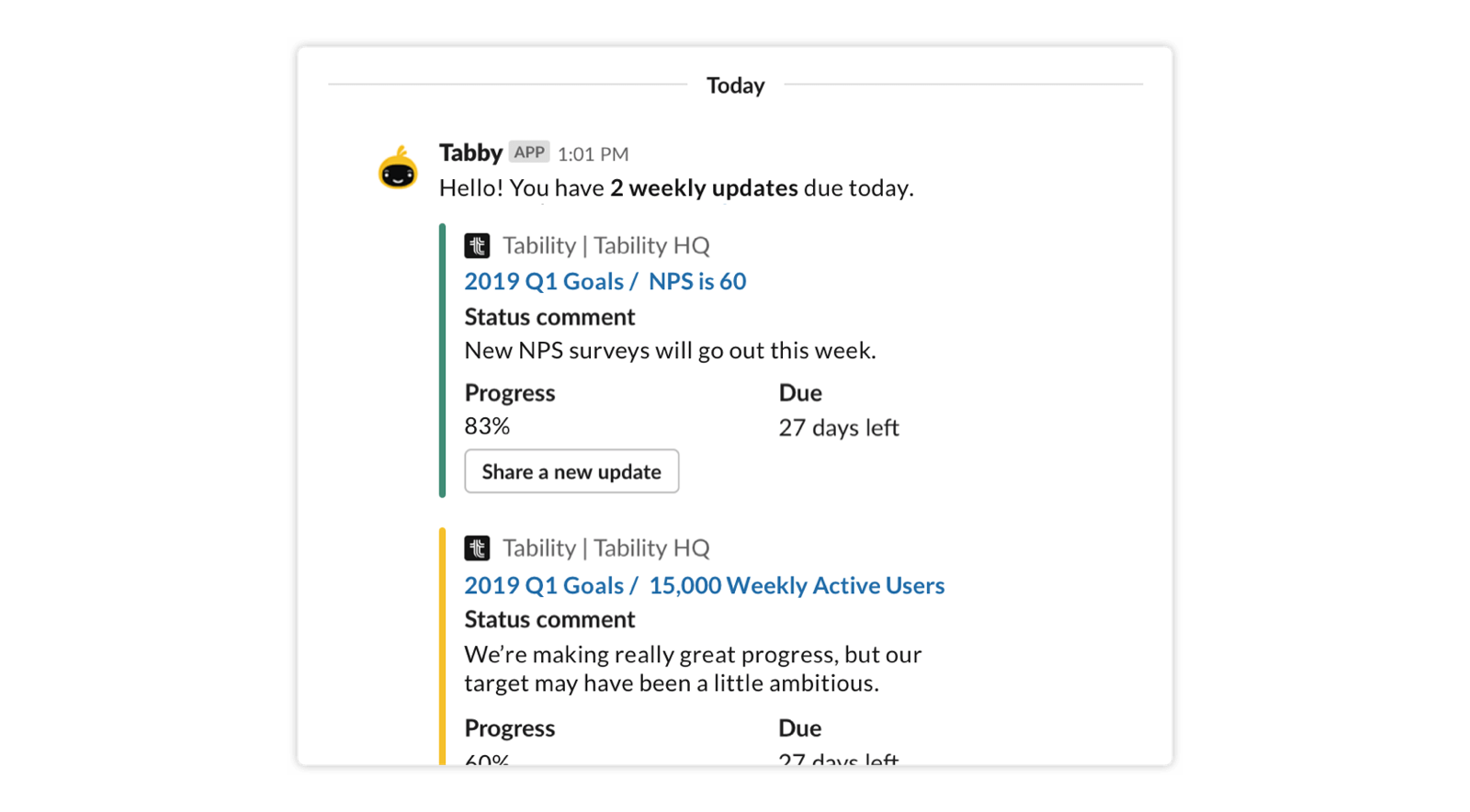 Once you connect Tability to Slack, you and your teammates will be able to receive your update reminders straight in Slack. We did not want to stop there! It's also possible to create new updates for your goals from your channel.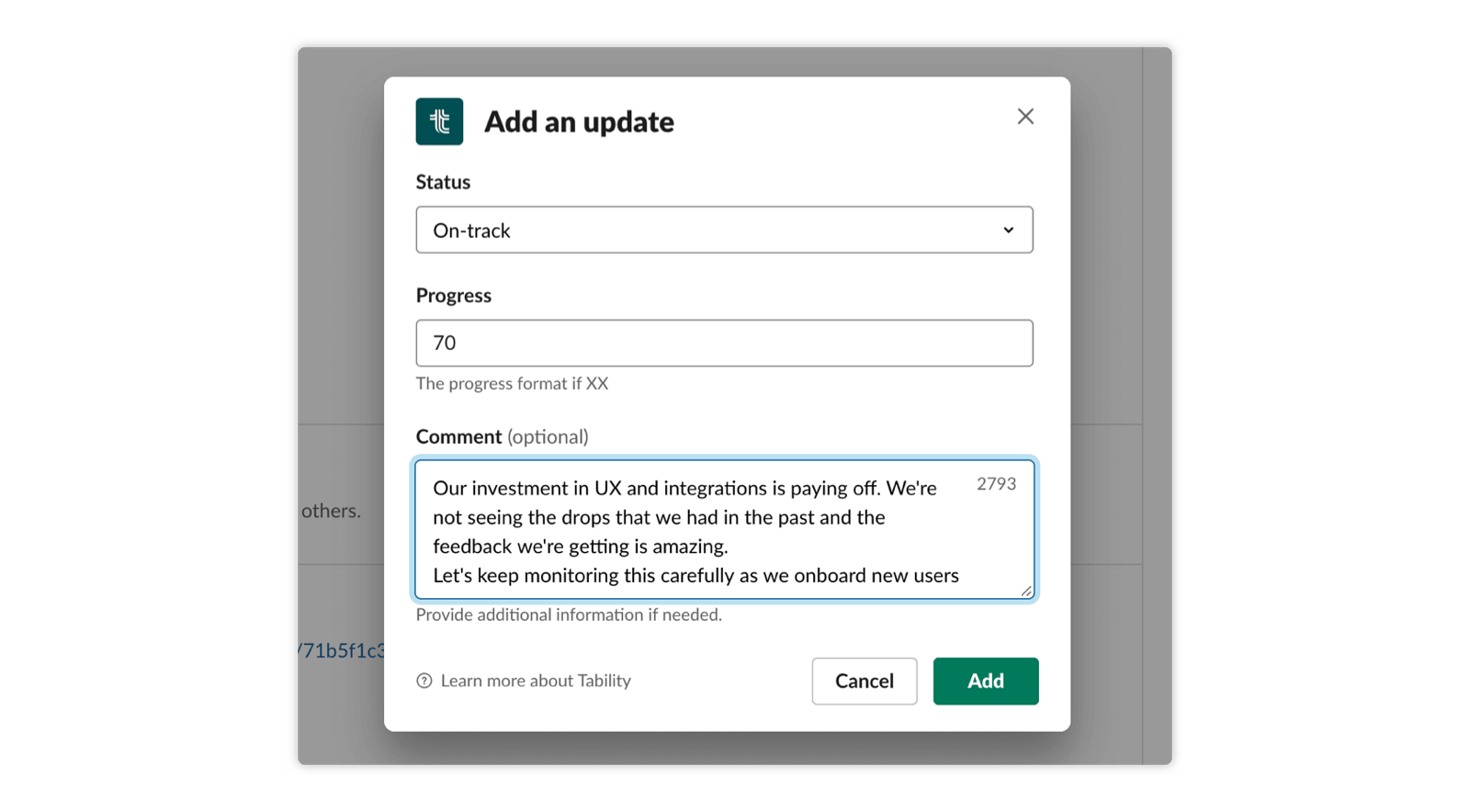 Track your project activity
We also wanted to simplify the process of sharing updates with your team. Users can already watch projects but it's going to be hard for you to keep track of who is, and who is not subscribed to a project in Tability.
This is why we added the option to provide a Slack channel for project notifications. Once set, Tability will send a notification to the corresponding channel whenever goals are created, updated or closed. It's an easy way to keep your team informed of progress.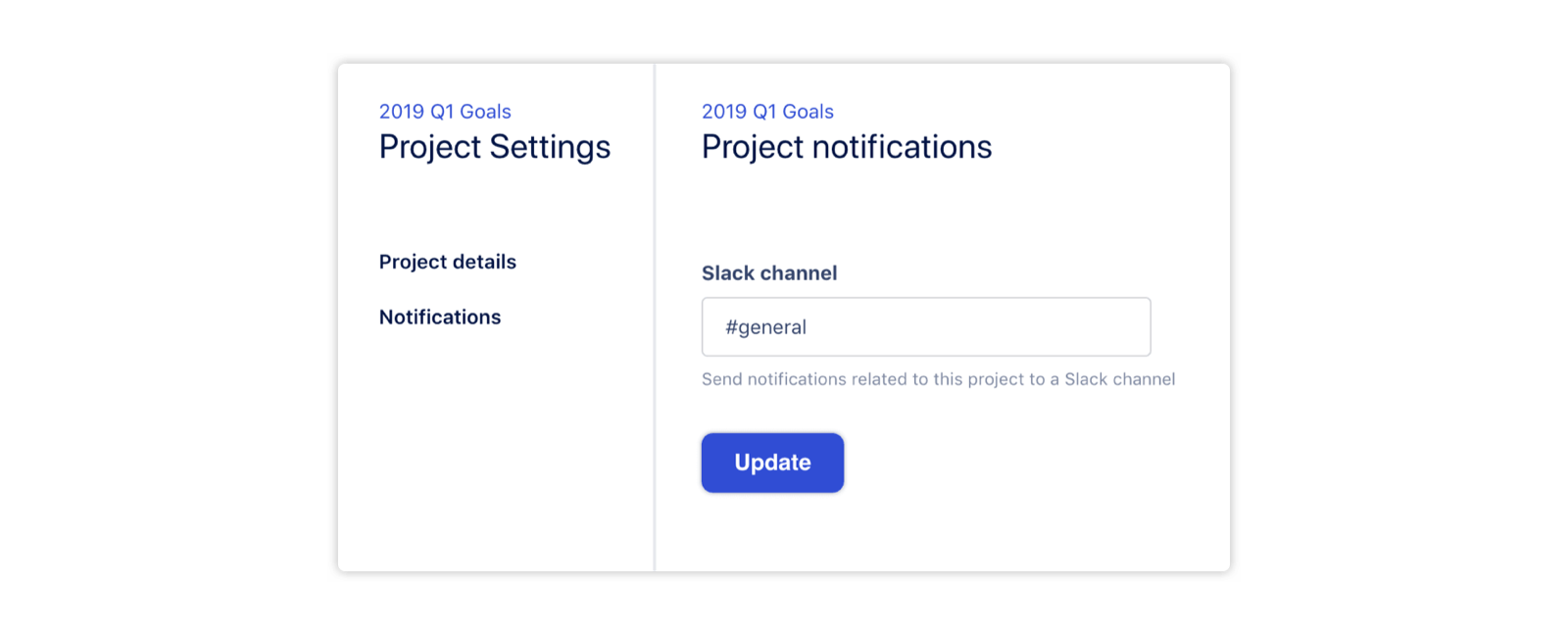 Check our roadmap to know what's coming up!
As usual, don't hesitate to send your feedback and you can check our roadmap to see what's in our plans!