Tability in January - Revamped notification, Tabby the bot, unlimited users in the Free plan
It's the beginning of 2019, and we've been off to a great start. Our new bot and notifications will help you stay right on track!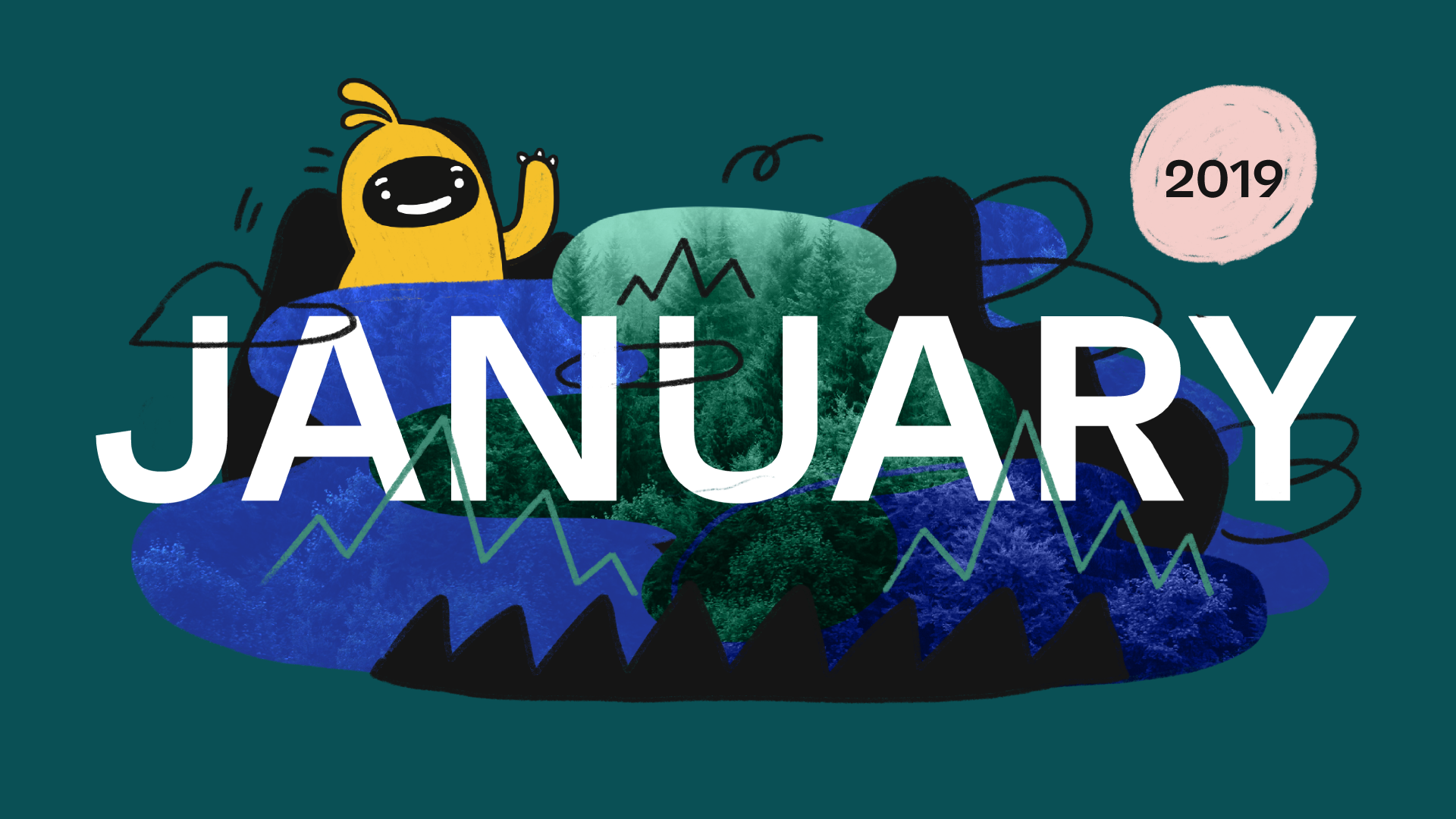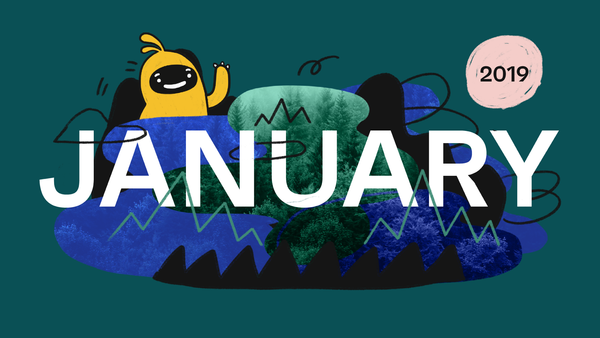 It's the beginning of 2019, and we've been off to a great start - with some hiccups as well.
First things first, mea culpa
One big piece of work that we took on in January was revamping our notifications system completely to give more control to our users. Unfortunately, we managed to cause two incidents where the same email got sent multiple times to people. That's terrible, and we feel quite poorly about it.
We're thankful for the patience of our customers, and we're learning rapidly. We're a young startup but we want to hold ourselves to a higher standard.
So, what were these improvements?
Pick the days that matters to you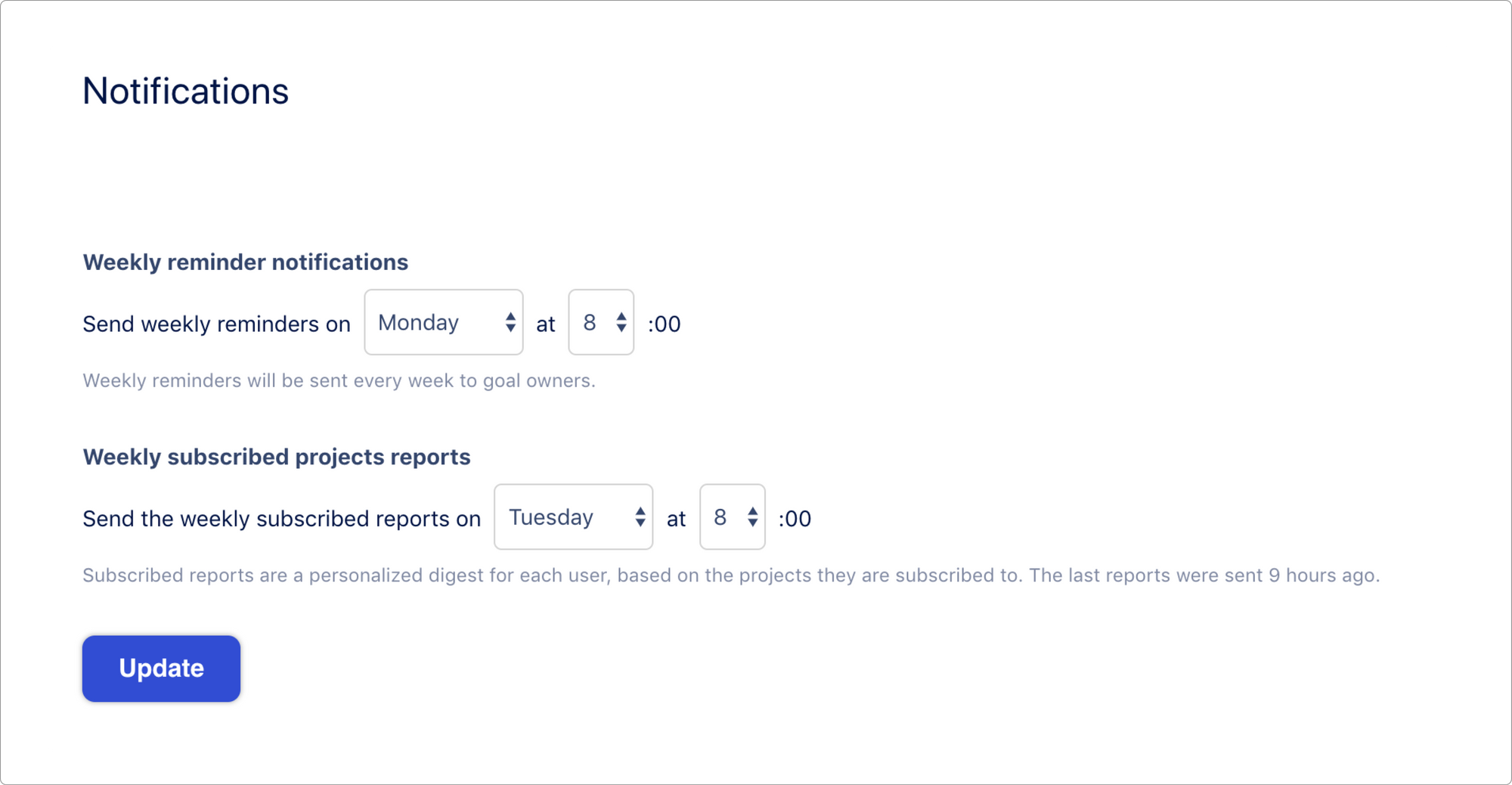 We have users on 4 continents, but before last week, everyone was getting reminders and reports at the same time no matter where they lived. It could be a Saturday somewhere, the middle of the night Friday somewhere else, the morning in another location. Tability wouldn't let you customize settings so that it fits how you work with your team.
But that's not a problem anymore! With the new notification settings you can:
Pick your timezone.
Configure which day of the week goals should be marked as due for updates.
Decide when you want projects summary reports to be sent.
Just go to your workspace settings to have access to this feature.
Tabby, your focus friend
The second thing we did was to make Tability smarter. So, we're delighted to introduce Tabby, a simple accountability bot who's going to make sure that no goals are left unattended.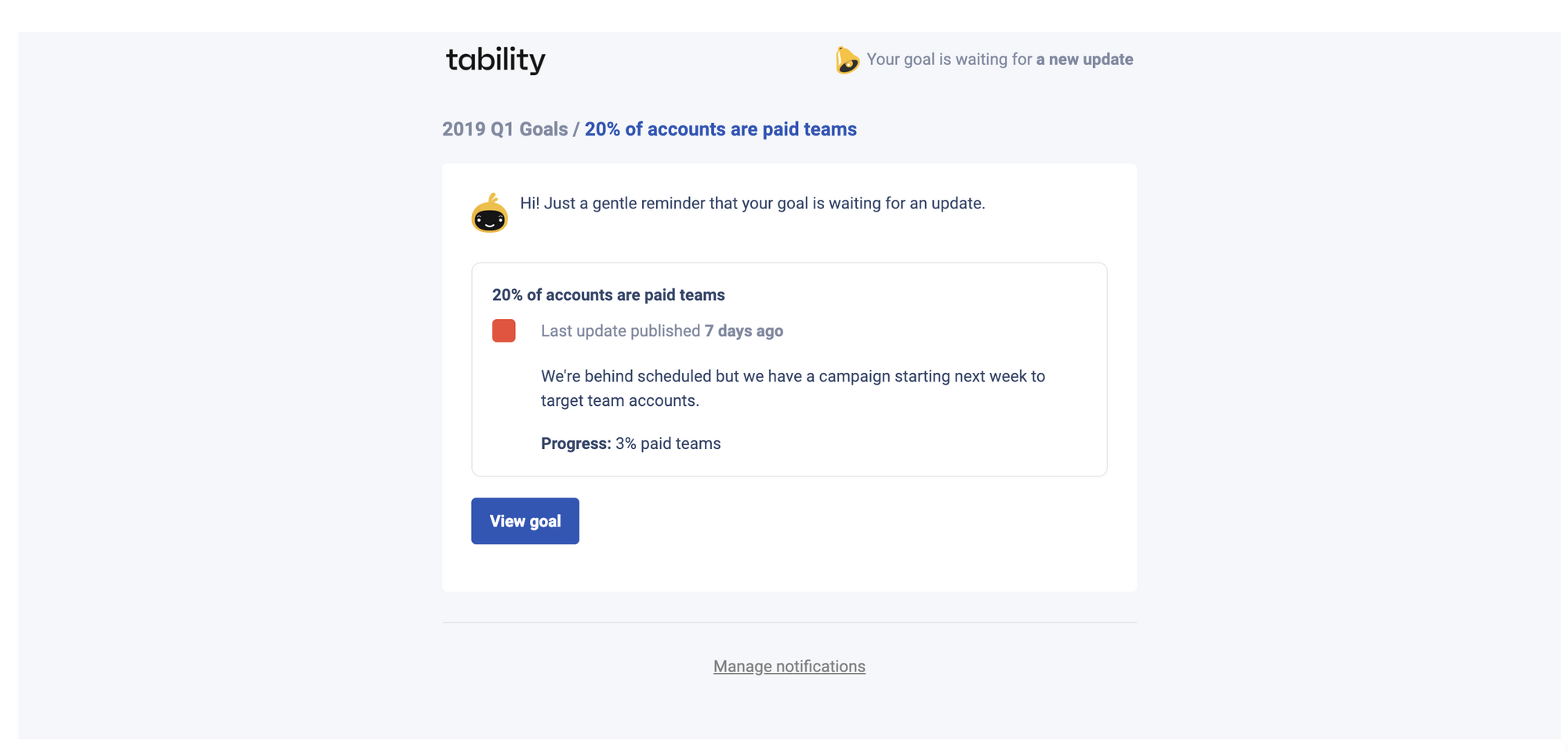 Tabby will send reminders and nudge goal owners if it detects that updates are missing. And if something is ignored for too long, it will close the goal to stop sending emails about things that you may not care about.
A new Free plan for your entire team
Finally, we made a significant change to our Free plan.
After discussing with our customers, we realized that many of you want to share the updates on the platform with the rest of your team. We want to make that easier, and that's why we decided to remove the user limitation on the Free plan, and use a restriction on the number of updates that you can publish each month.
That way you can bring your entire team on board and make it easier for them to follow updates on important goals.
Send us feedback and check our roadmap
Let us know what you think in the comments, and don't forget to check what's coming up on the roadmap.
And if you haven't tried Tability yet, you can sign up today!