The new Jira integration is here ✨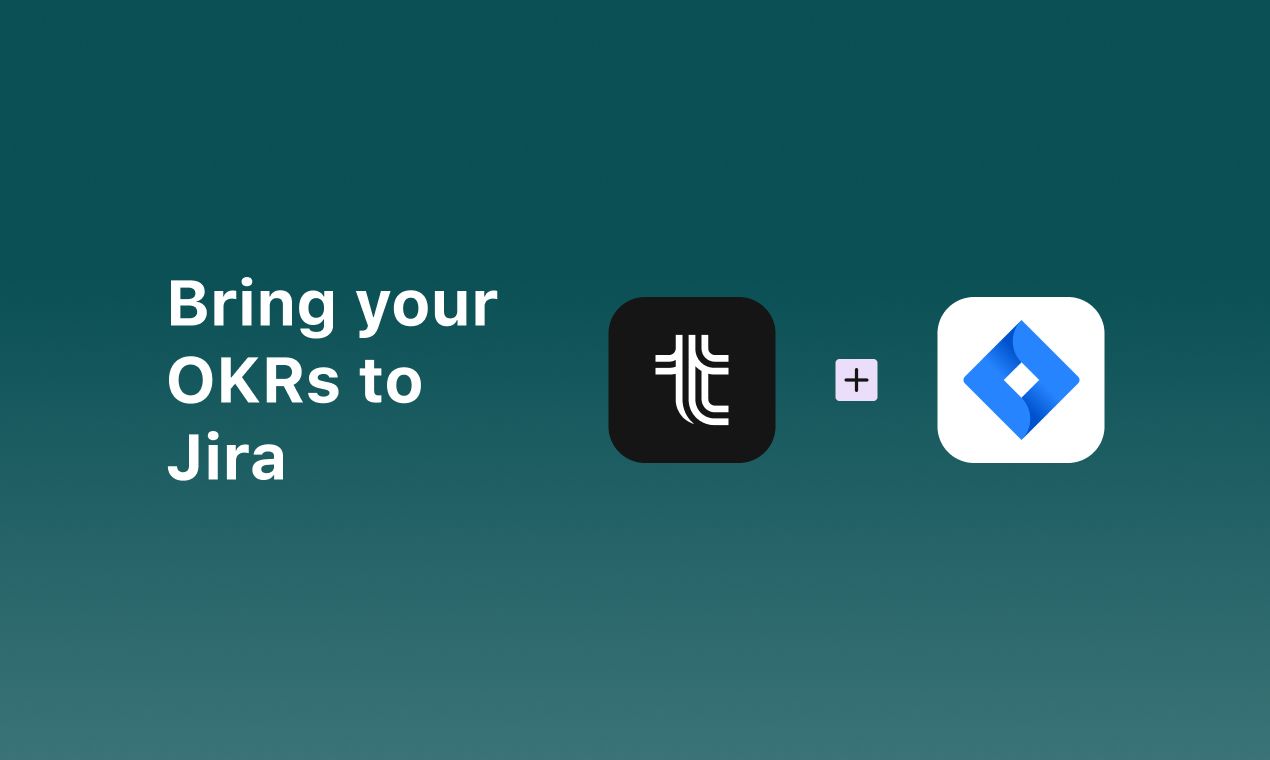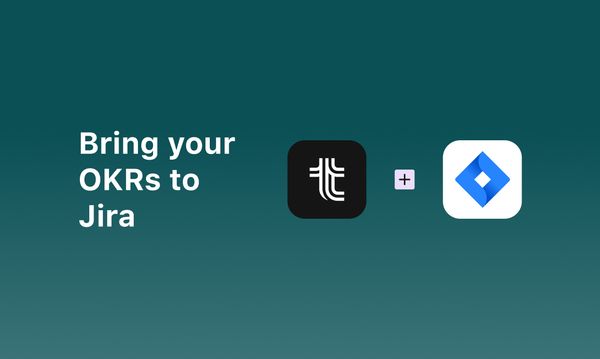 Big news! We just shipped a brand new Jira integration to help you connect outcomes to outputs. It's faster, simpler to use, and will help you get better visibility across all your tools.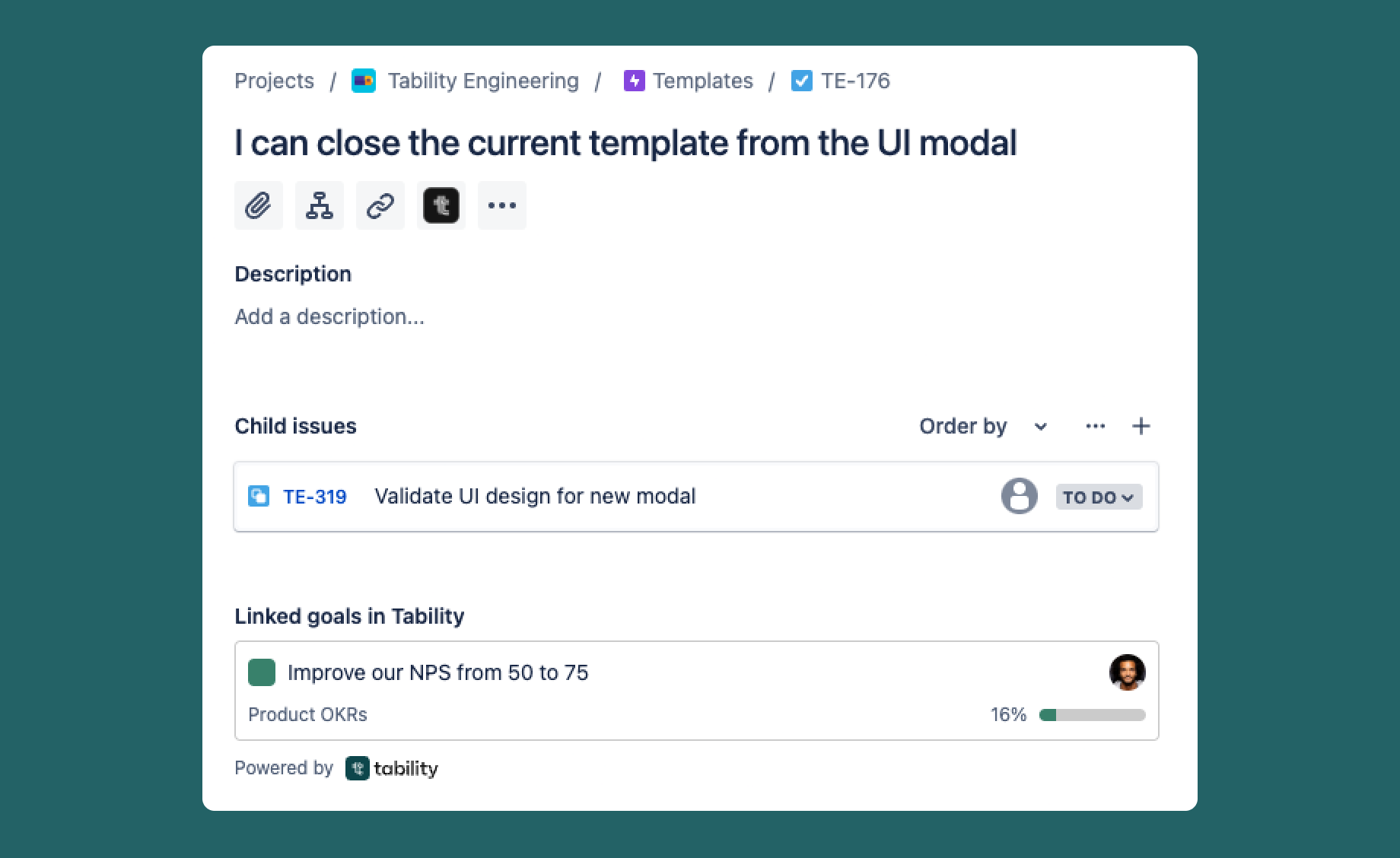 What you'll be able to do
See all the live OKRs related to a specific issue from Jira.
See all the Jira issues attached to a specific outcome in Tability.
Keep all data in sync between Tability and Jira (no need to perform actions twice).
How to get it
First, you'll need a Tability workspace with the Essentials subscription.
Then, you can follow the instructions in our docs to see how you can connect your Tability workspace to your Jira instance.