TV-mode for pages, new Jira integration
Keep your top priorities close to your team with the new TV mode. Link your Jira issues to your goals.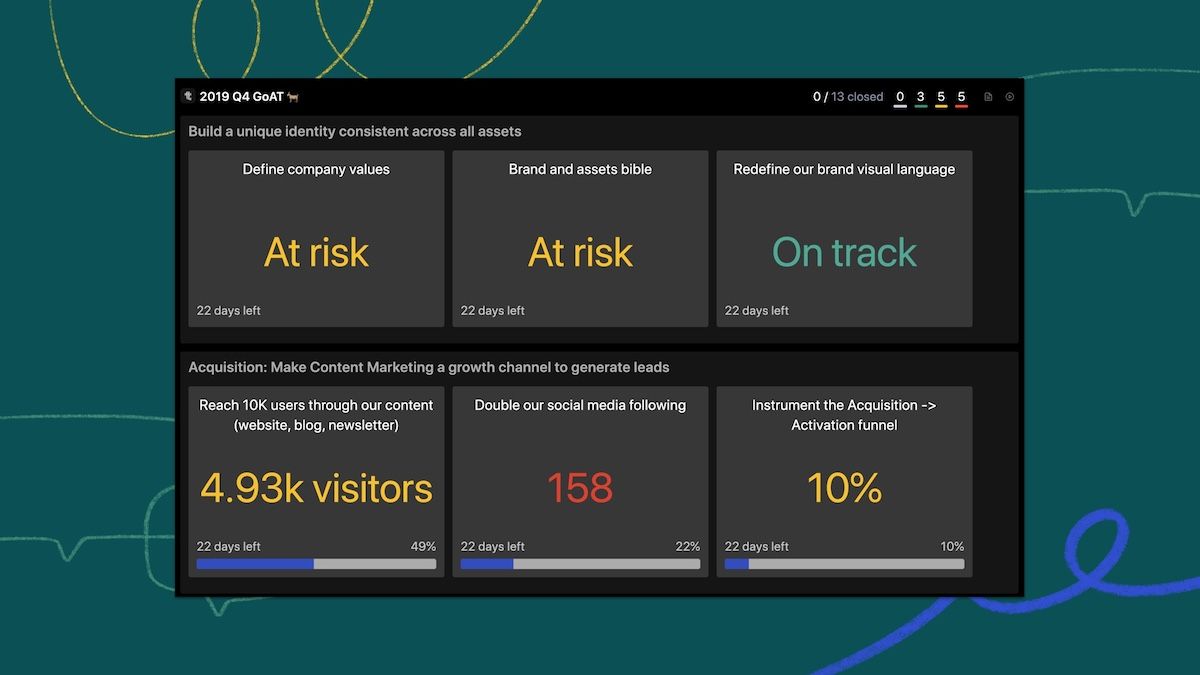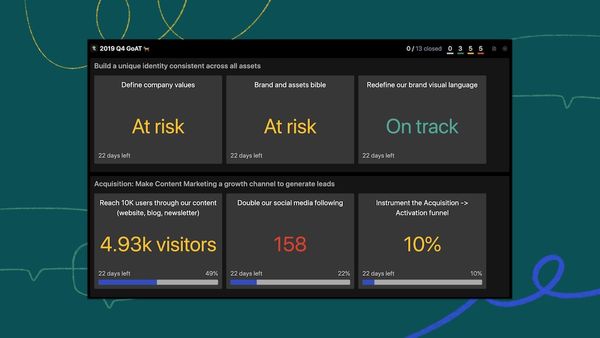 I wish I had a proper umbrella theme for these 2 new improvements but I can't find any 😩. But, they're still exciting news nonetheless!
TV-mode for your pages
Our job is to help organizations keep in mind their top priorities. And a simple way to do that is to have them displayed in a dashboard next to the team.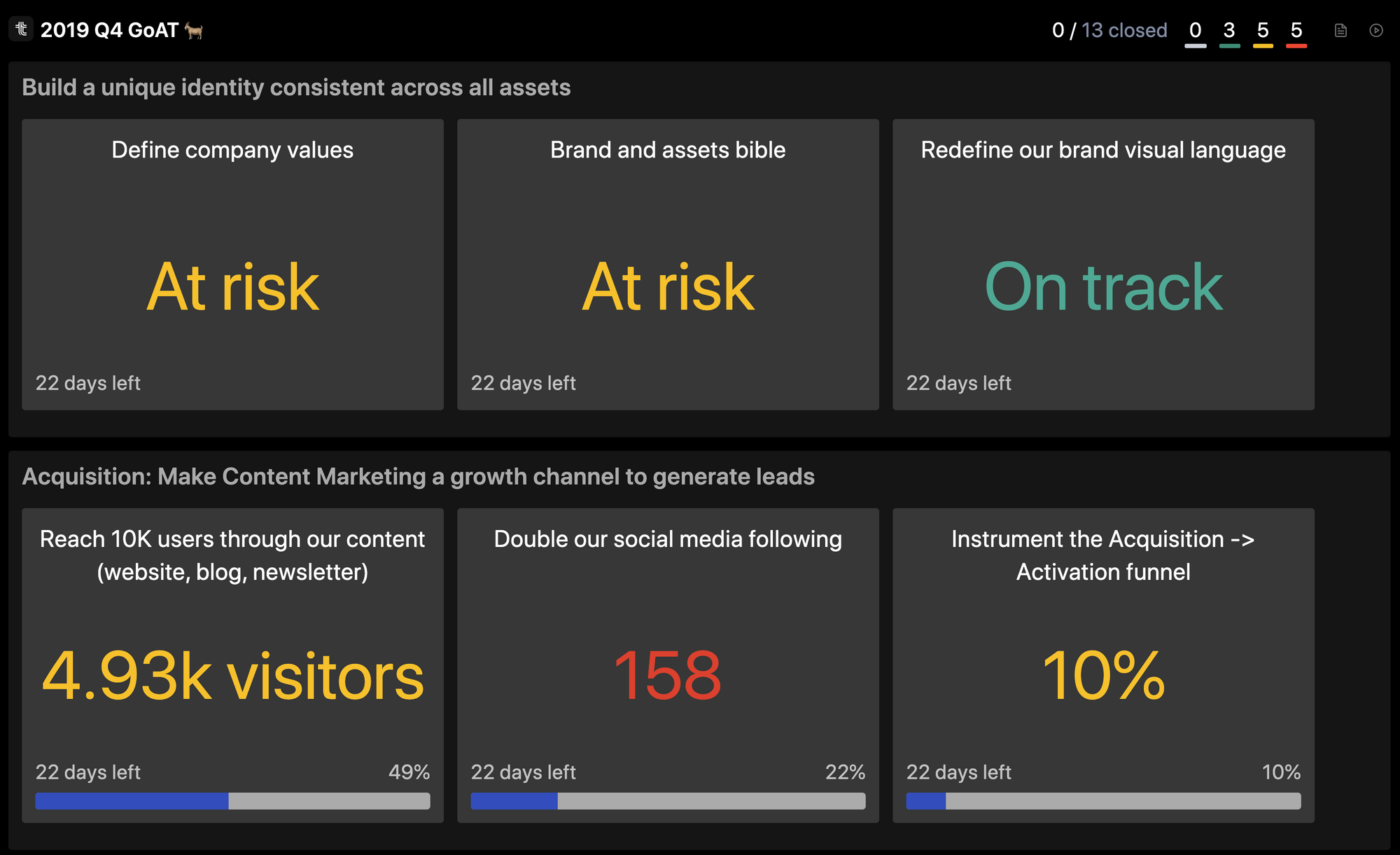 You will see a new TV icon in the report view allowing you to switch to a TV dashboard layout. And don't worry if there are more goals than you can fit on the screen. The TV mode as a play button that will automatic scroll and refresh the page.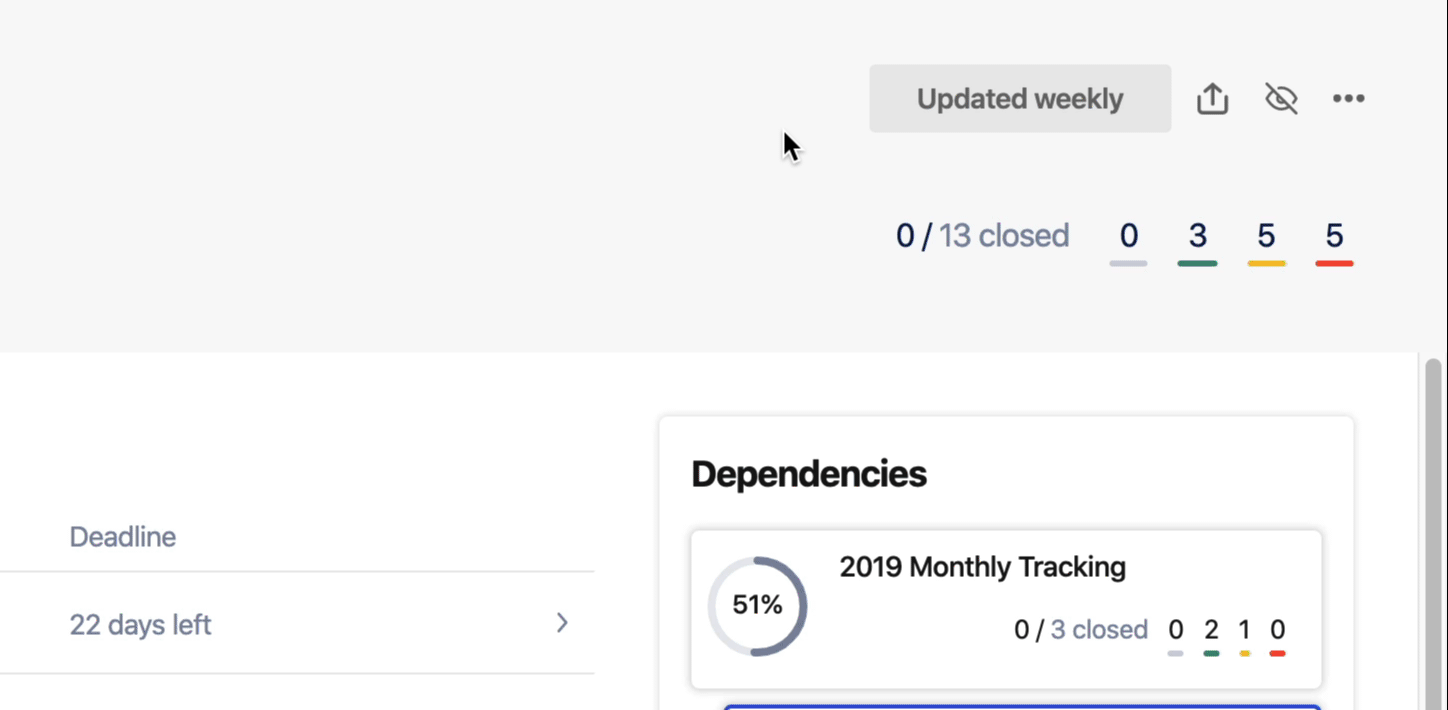 Link your Jira issue with the new Jira integration
It's great to know what you want to achieve, but it's even better if you can see how you're going to do it. Goals and projects go and in hand, and the new Jira integration makes that link easy to create.

We had a previous "integration" with Jira, but let's say that it wasn't... the best. You could link issues to goals, but the statuses would not sync, and you had to switch to the old issue view in Jira to see the attached goals.
We went back to work and rebuilt the whole thing as a proper Jira app. Now you will:
Always see the correct state of your Jira issues in Tability.
Get a Tability glance panel in Jira to see all goals relating to a ticket.
Keep the simplicity of the integration — just mention the issue link in your updates to attach them to the goal (as a task).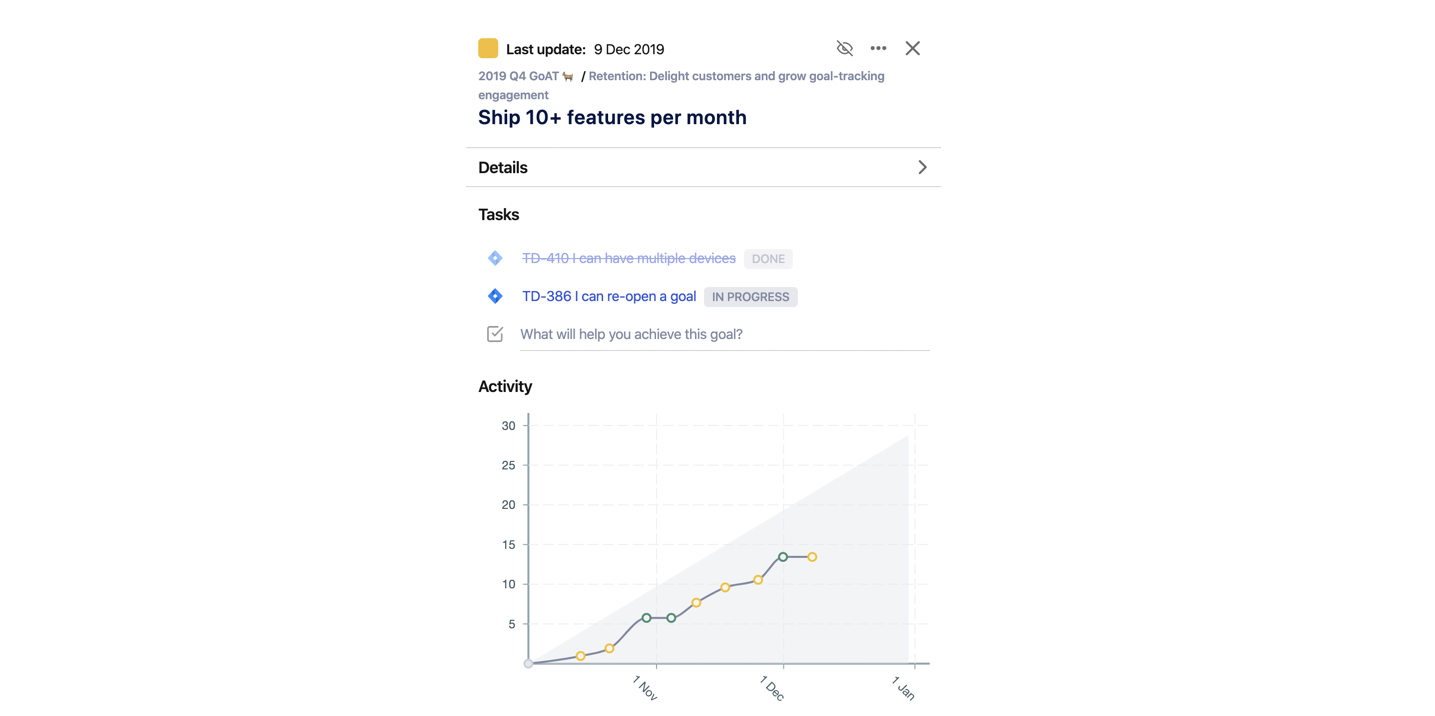 Just go to the Atlassian Marketplace to install the new Tability app for Jira.
Let us know what you think!
Please send your feedback, and don't forget to give your input on our roadmap.