Pages, goal templates and archiving - What's new in May
Getting started should be quick and easy. We removed some confusing terms and created examples you can take inspiration from.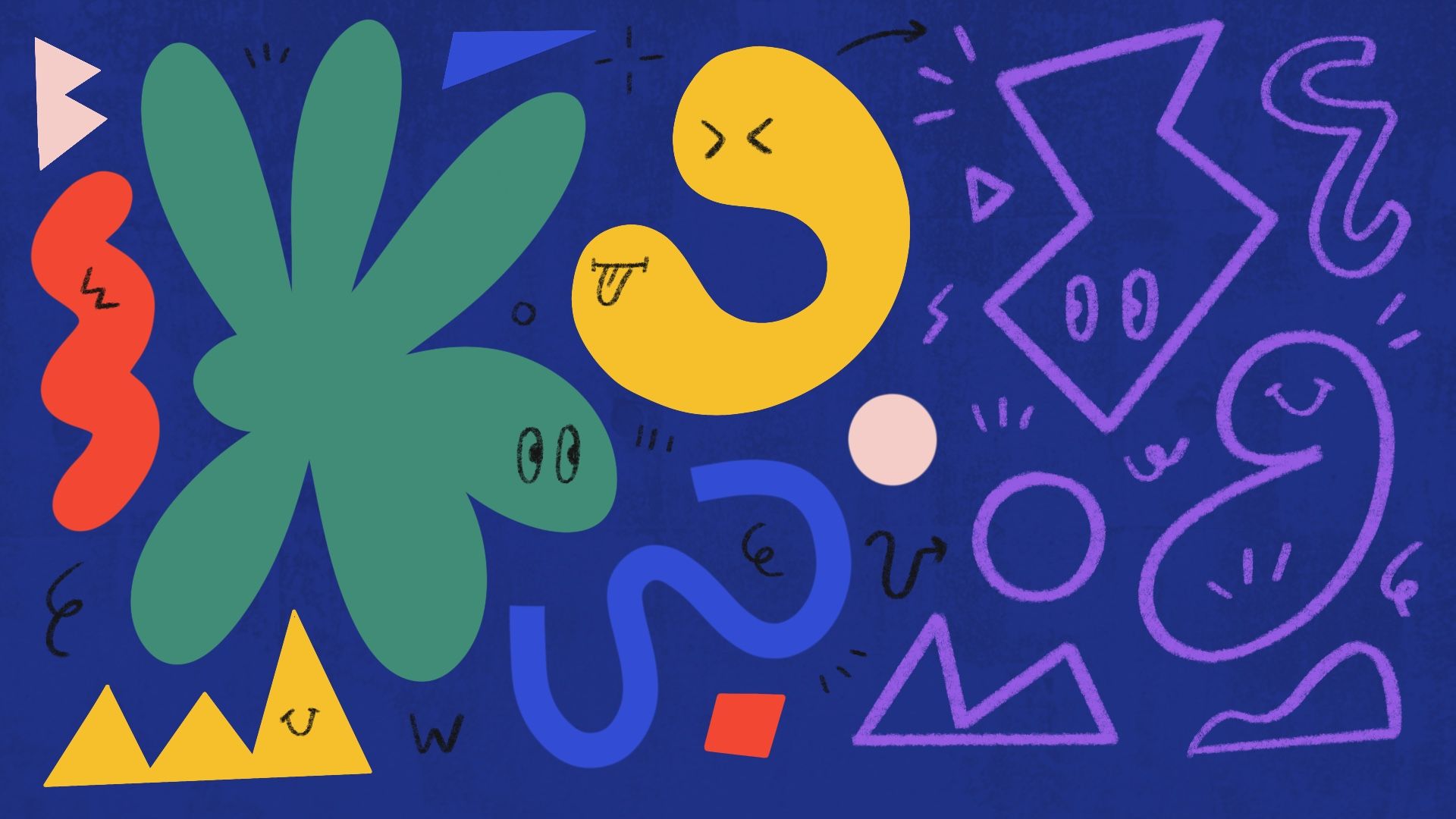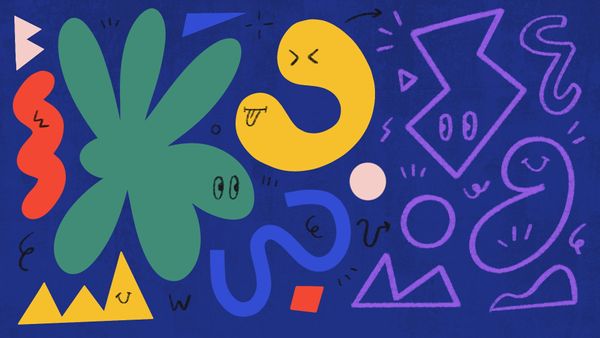 Projects became pages
Small changes can have a big impact. A key decision we made in April was to rename projects to pages to remove confusion. The term "project" is something that is most likely already used in your organization for various purposes. And it might not map particularly well to how you may need to structure your goals.
We had a big brainstorm session and considered a lot of options before settling for pages. We understand that creating a page may feel a bit bland, but every other word we had could lead to the same kind of issue. You have plans, strategies, agendas, boards... A page, on the other hand, is flexible. You can use it to track goals for your projects, goals for your company strategy, goals for your team.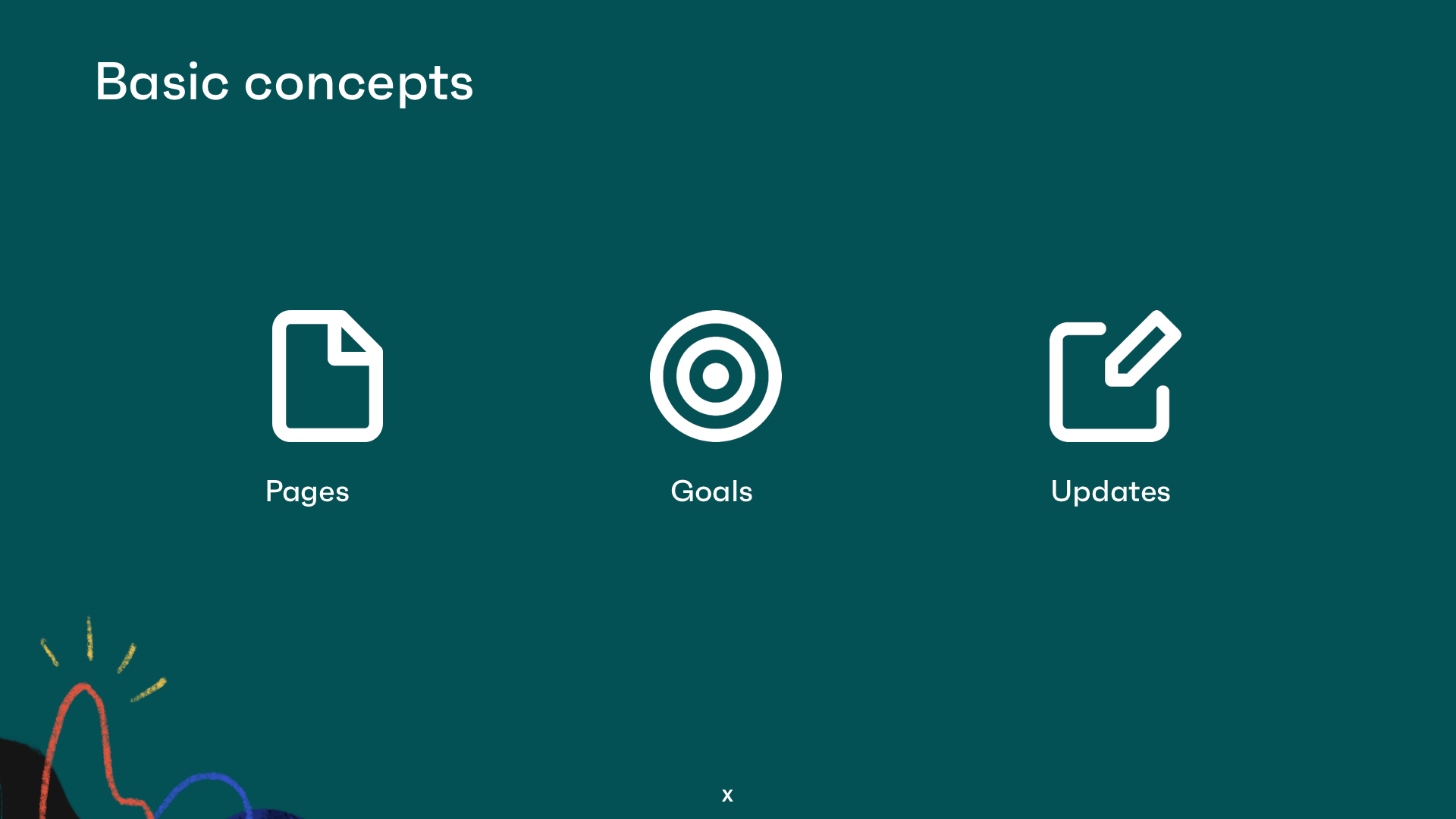 Workspaces have pages
Pages have goals
Goals have updates
This is simpler and easier to understand.
Take inspiration from our templates
We added our first set of templates to help you get started with goal-setting. You have 4 options to pick from depending on our use case:
Core KPIs: Keep track of the core metrics of your business.
OKRs: Organize your goals in objectives and key results.
AARRR initiatives: Pick goals and projects that map to the different parts of your customer funnel.
Project Health Monitor: Make sure that your team is balanced and that your project is set for success.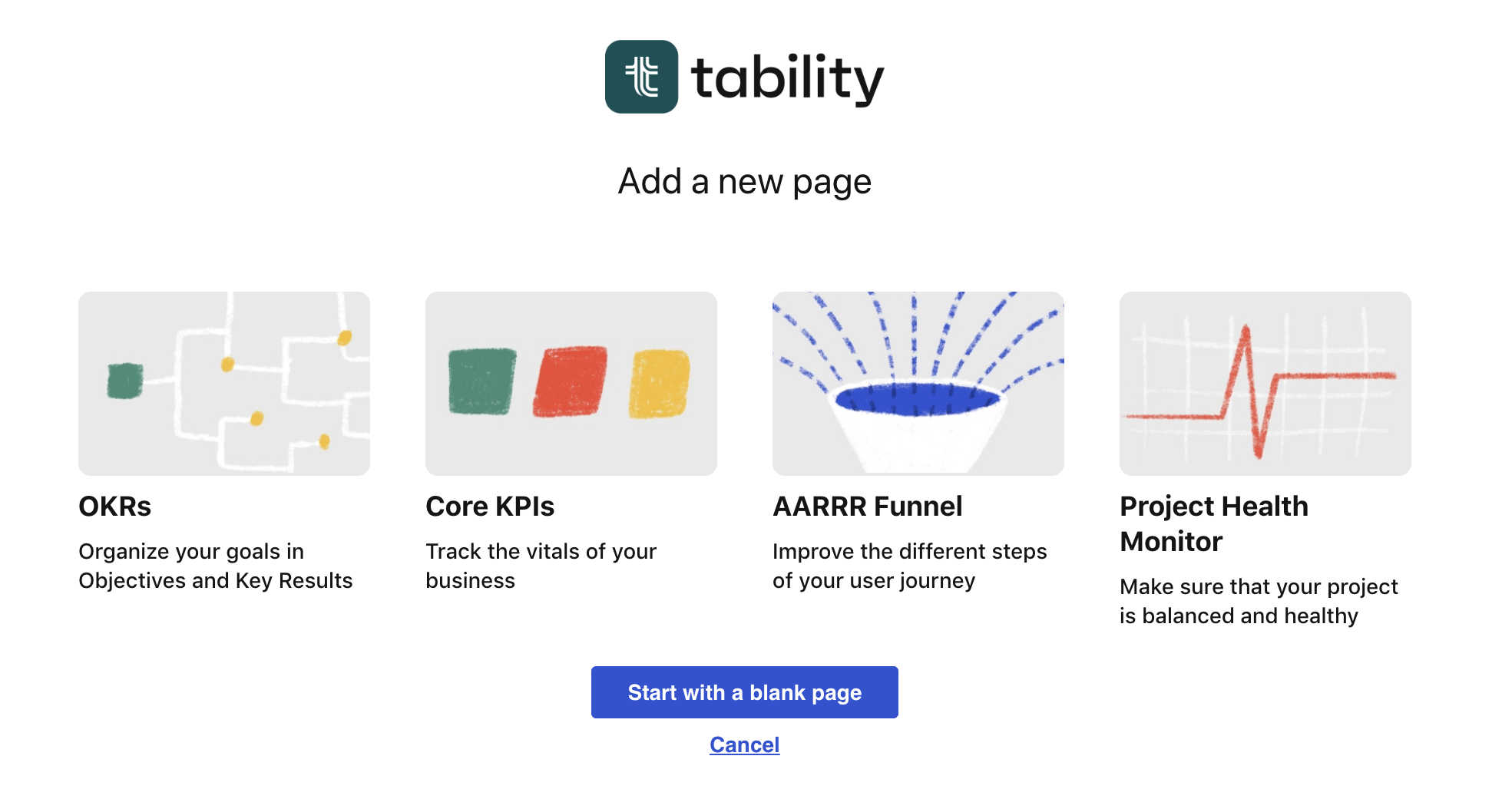 We need your feedback to improve our templates and make them easier to use. Let us know in the comments what you think, or send us your suggestions at [email protected].
Keep your workspace clean with archiving
A typical way to use Tability is to have one page per quarter. It makes it easy to see what matters for the next 3 months and helps the team focus on the right priorities. But, once the quarter is finished, you probably want to get things out of the way.
Instead of having to click around to close goals 😓  or delete pages to remove data from the views 😬  you can now archive a page to remove it from the standard view.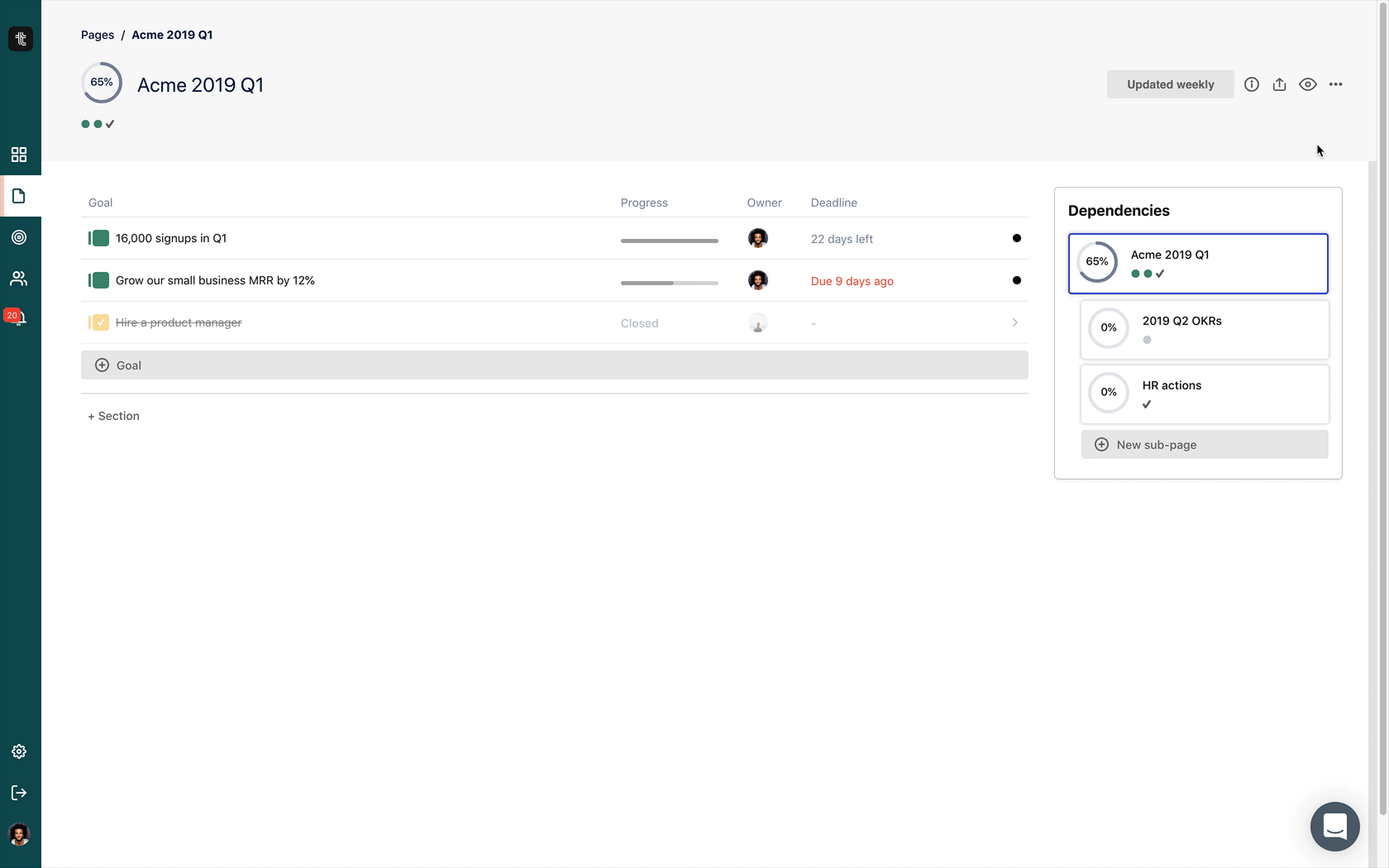 When you archive a page, all its sub-pages will be archived as well, making it super easy to do your spring cleaning.
What's next?
Check out our public roadmap to see what we're working on. And follow us on Twitter at @tabilityio to get regular updates on features.