What's new: compact design, filters, tags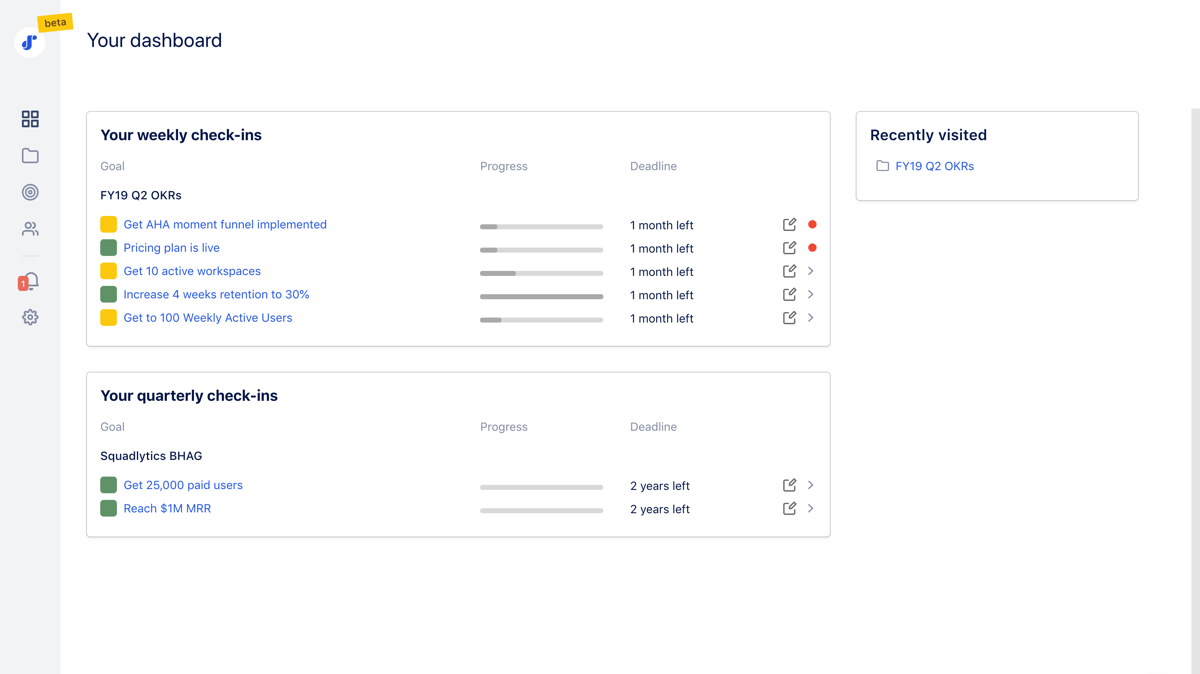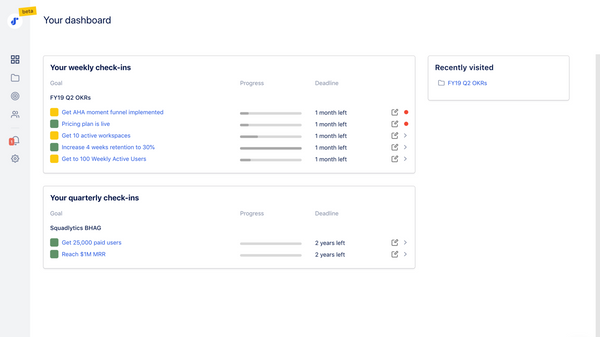 We have a lot to unpack this month! Thank you all for the feedback that you've given us as it's been super helpful to put the right things on top of the backlog.
As usual, you can check our public roadmap on Trello, and you can send us feedback anytime at [email protected]
See more goals at once with the compact design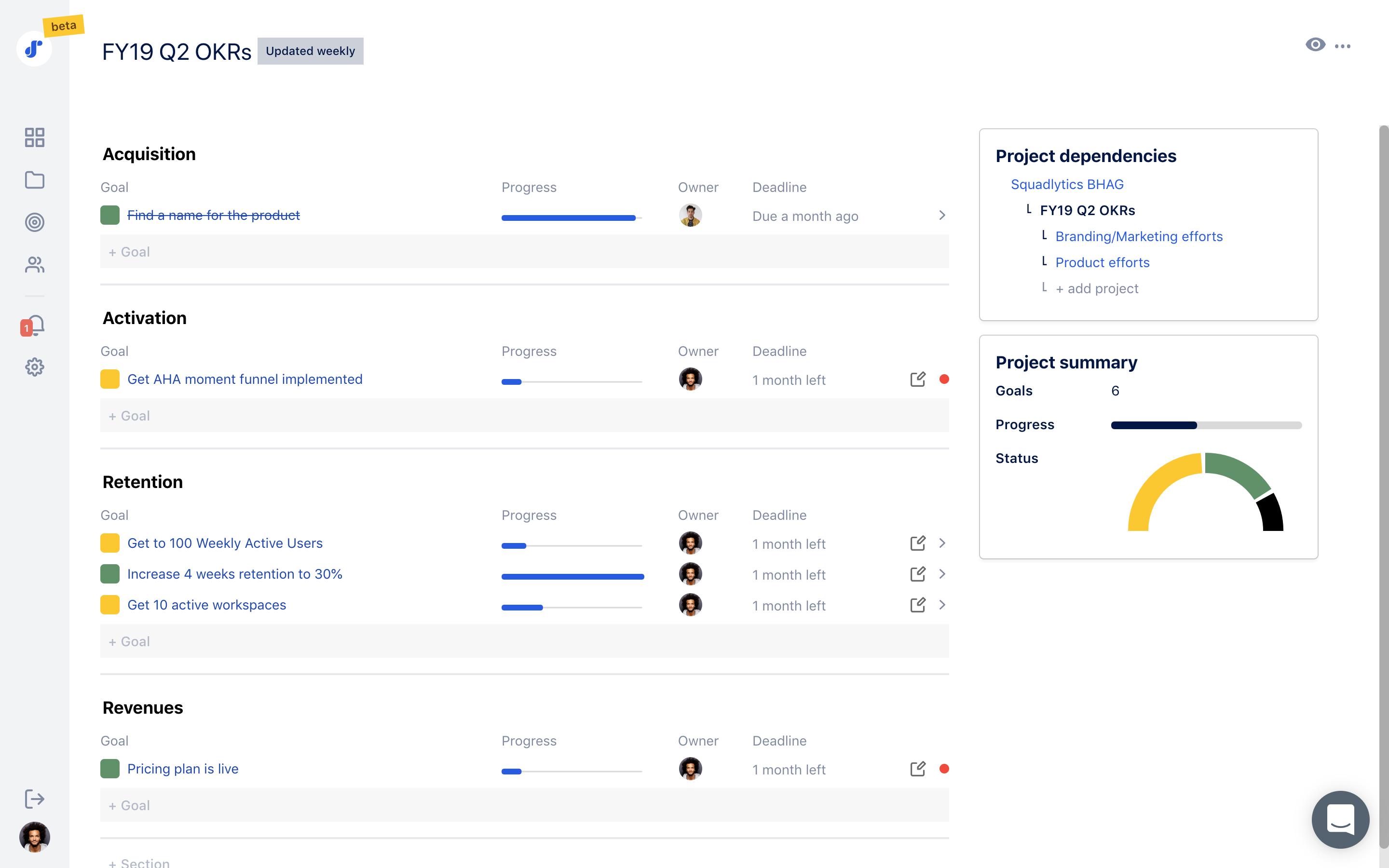 The more you can see about a project, the easier you can understand how it's doing. We made the project and dashboard views more compact to allow you to see more at a glance, and help you get to the things that require your attention faster.
We also improved the charts and status updates in the goal detail view so that it's quick to see how far you are from your meeting your target.
See goals across projects with tags & filters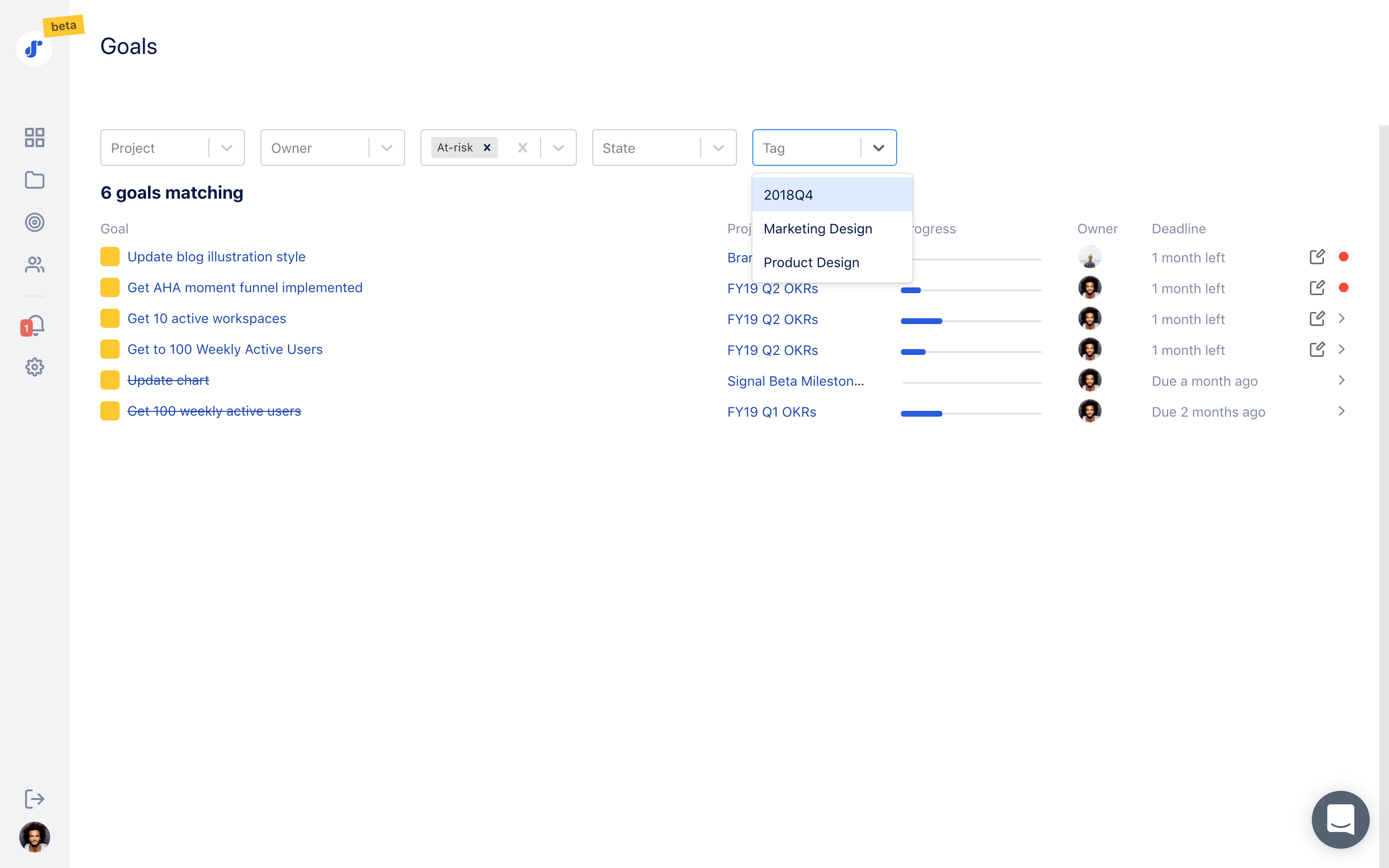 Sometimes the goals you care about are spread across multiple projects. It's now easy to see them all at once using tags and filters in the new goal listing view. With this new feature, you can now use projects to establish hierarchies, and then use filters to create horizontal views across your organization.
Save time with detailed notifications

You should only log into Squadlytics if you need to. We're here to help you focus on the things that matter, and help you create fast feedback loops. That's why we added more details to the email notifications so that you know exactly what's happening. Feel free then to jump in the product, or keep doing what you're doing.
What's next?
Let us know what you think in the comments, and check our roadmap to give feedback on our priorities and add suggestions.
We have some big things coming up in December so stay tuned!
---
Squadlytics is a Focus-as-a-Service platform that helps you track your goals as a team. Sign up today for free at https://squadlytics.com