Feature Roundup – 23 March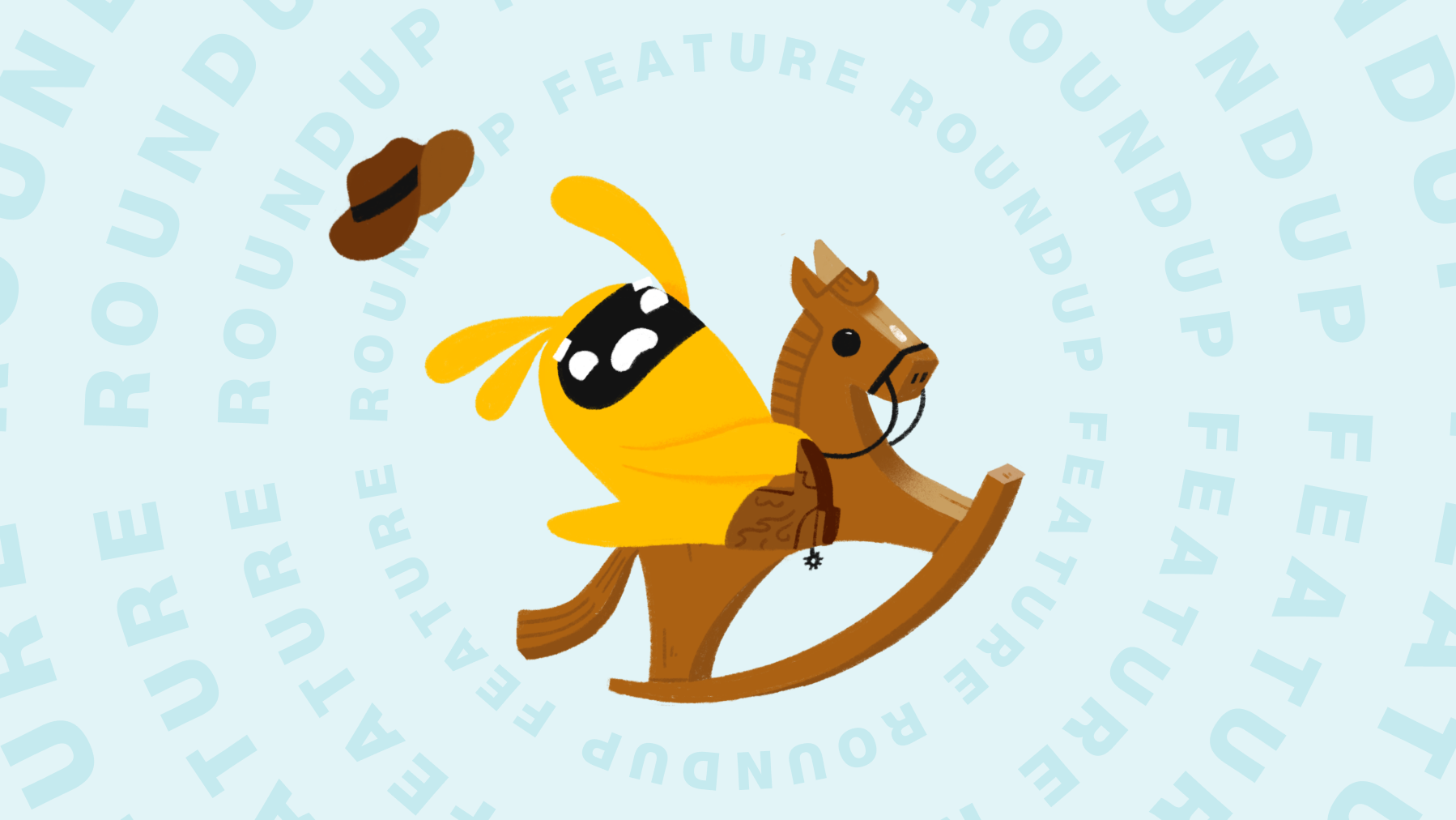 We had a busy few weeks here at Tability, and we've been shipping a ton of new stuff – New ways to look at your org, share your work and new ways to complete tasks!
---
✨ What's new
People - Profiles and Directory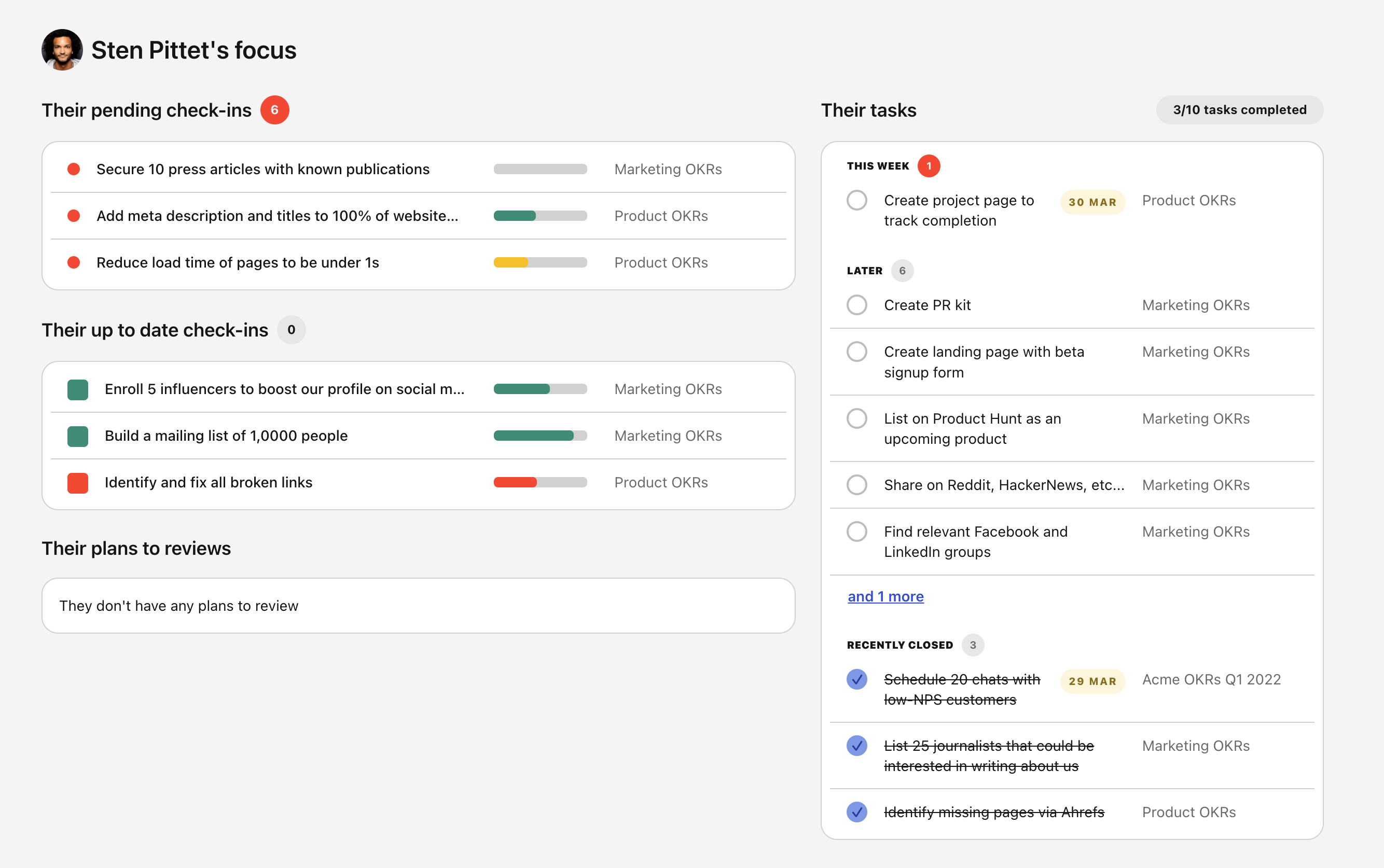 We just launched a new People view in your side panel, so you can see everyone who's in your org. Click through to their profile page where you'll be able to view a profile page with the tasks and outcomes they are working on, similar to Your Inbox view.
Updated Presentation Mode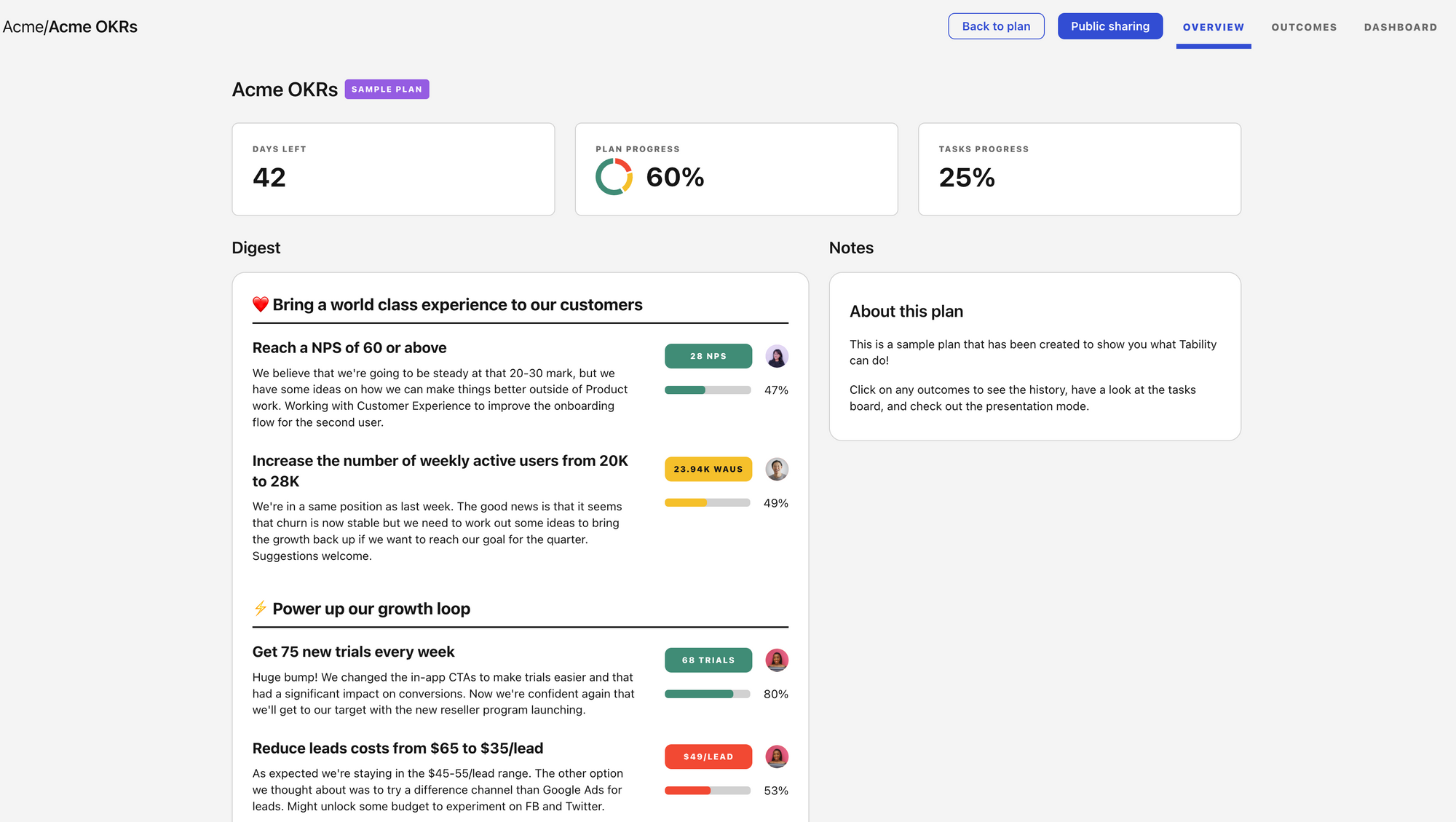 Some of you may already be using our presentation mode or our TV mode, but we've just made that whole experience much, much better. The new presentation mode includes 3 views:
Overview: Read a digest of your plan, including the notes.
Outcomes: Look at the individual progress on each outcomes of your plan.
Dashboard: Use the dashboard mode to display your OKRs or strategic plan on a large screen next to your team.
Experts Directory
Now exactly an app feature, but we've just launched an all new OKR Experts Directory! Here you'll be able to find a shortlist of OKR, Agile and business strategy experts from all around the world. Check it out!
As part of this directory, we will also be launching a Tability Certification Program, so you know right away which experts would be best suited for your toughest Tability specific questions! We will be adding more soon, but for now check out our friends over at OKR International – they're OKR pros and are already familiar with our tools!
---
🌈 What's improved
---
We'd love to hear from you
That's it! Please reach out or add your suggestions directly to our public roadmap if you have feedback or questions. You can even vote for features already planned to expedite them. If you want to chat to us directly or connect with other Tability users, you can also find us in the Tability Slack Community.
❤️ ❤️ ❤️