Feature Roundup – 20 April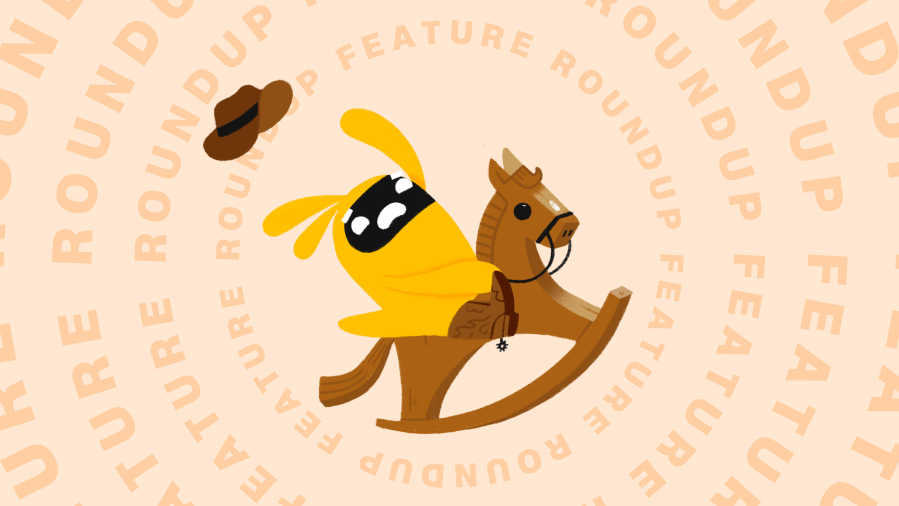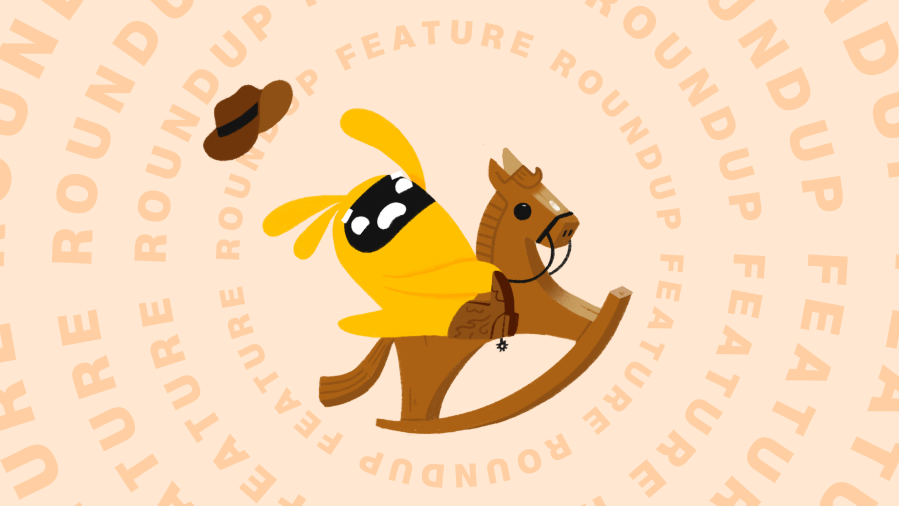 We're two weeks into the new quarter now, so here are some questions to consider:
Are we on track? Too high or too low of a target?
Did you pick the right goals? Make sure you reflect on the goals you've set for your team. Now that you're doing the work you set out to, does it still feel like the right focus?
What outcomes are important to us, and can we discard some we care about less? Having FOCUS is important!
It's never too late to switch directions in your OKRs, things you knew at the start of the quarter are not always how things turn out. Check-in regularly and gut-check yourself, so you can change directions early if need be. Better to admit mistakes early, we say!
✨ What's new
More Tasks in your Daily Focus Report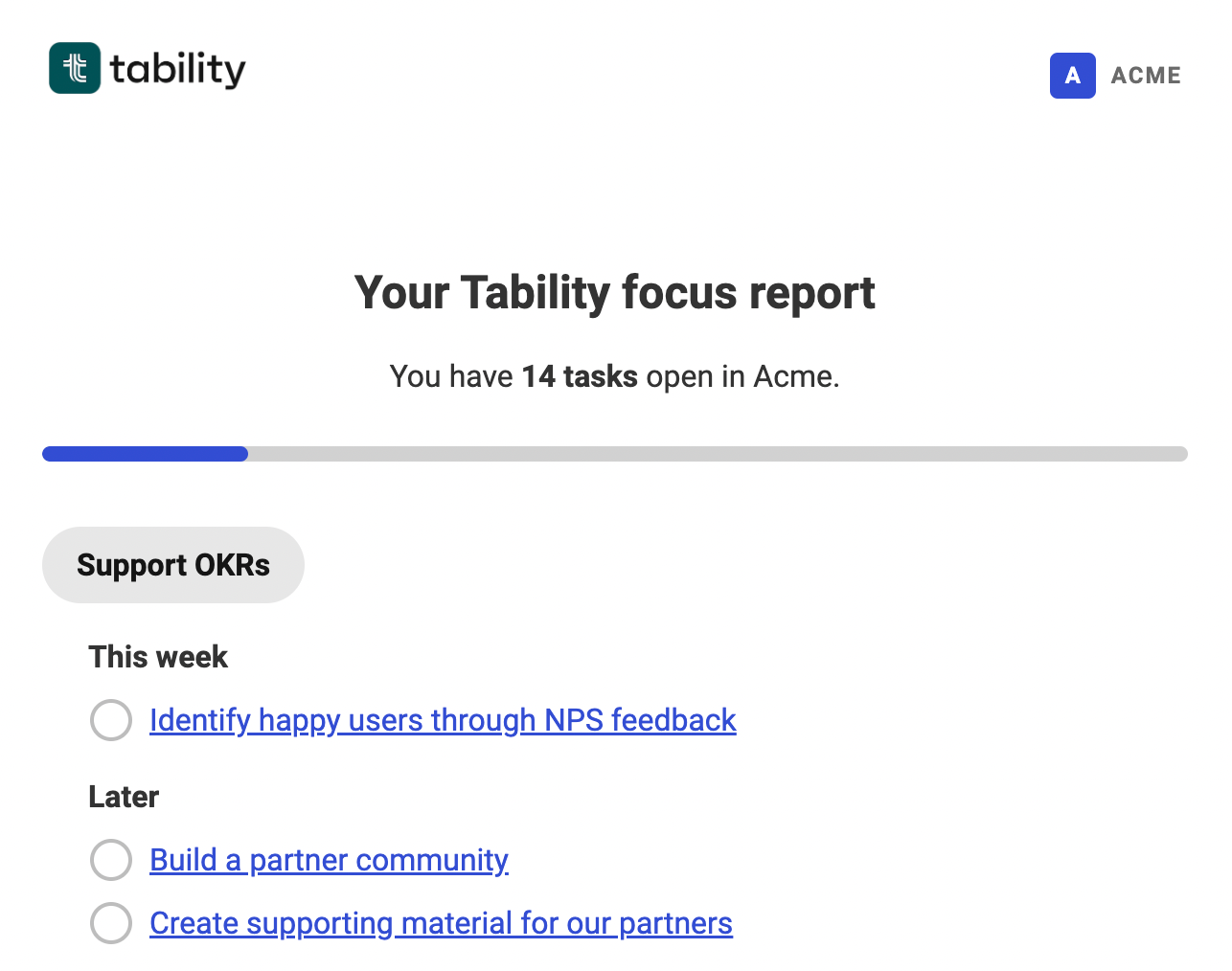 We redesigned our focus report emails to make it easier to track your outstanding items:
See all tasks and initiatives organised by roadmap state.
Progress bar to see how much open work is left.
Click on any item to open it up in context in the app.
You can turn off the daily tasks reminders by going to your workspace notifications preferences at https://tability.app/ Your workspace ID /account/notifications.
Contributors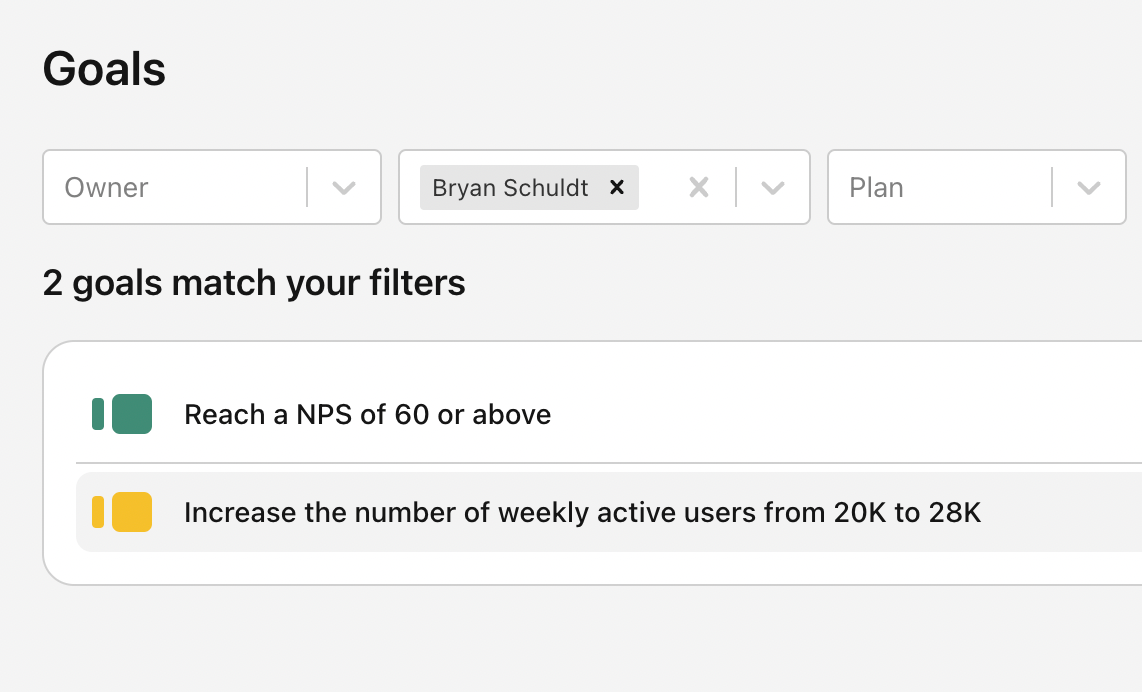 We recently added contributors to let you list teammates that are also involved in an outcome or task/initiative. We just added a new contributor filter that will allow you to filter the respective views. We still have some work to do to display contributing items in your inbox, but this will be coming soon!
🌈 What's improved
Improved
Admins and owners can now remove users from a workspace from their public profile.
You can now see a timeline progress bar vs. current progress in your check-ins.
Move check-ins tips in the placeholder.
All side navigation items have a tooltip.
Fixed
Fixed a bug making the UI crash while changing your email.
💭 Content Highlights
Fresh content:
Oldies but goodies:
We'd love to hear from you
That's all folks! Please reach out or add your suggestions directly to our public roadmap if you have feedback or questions. You can even vote for features already planned to expedite them. If you want to chat to us directly or connect with other Tability users, you can also find us in the Tability Slack Community.
❤️ ❤️ ❤️