Feature Roundup – Weighted OKRs
This week we released weighted goals, so you can put more importance on the goals that matter the most. New features, articles and more in our latest Feature Roundup.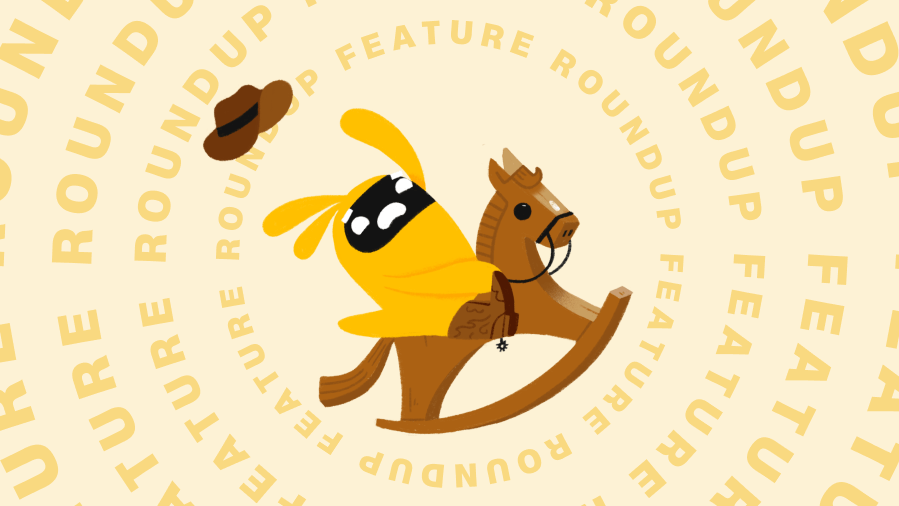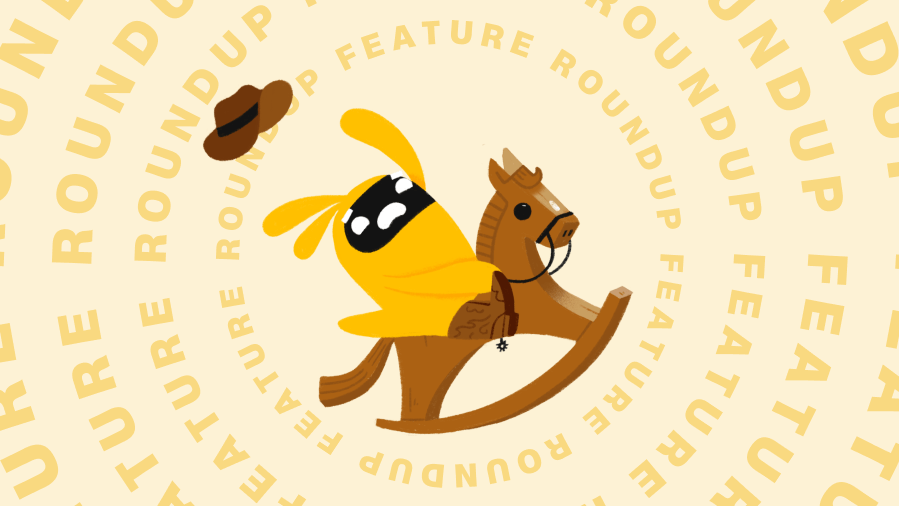 OKRs are complicated. In theory, it's so simple, but in practice, every objective and key result comes with different metrics, different targets, and different circumstances. Some go up, some go down. Some even aren't measured with the same value or importance as others.
That's why we've introduced weighted goals. Sometimes one Key Results is going to be more important than others, and the total progress should reflect that.
---
✨ New Features
Weighted Goals

You can now defined a weight for your outcomes and Key Results. You'll see a 2x or 3x label next to the outcomes that have a weight above 1x, and you'll also be able to filter by weight in the outcomes listing view.Just go to the edit view of your outcomes to change the existing weight.Note:
Weight only affect the progress calculation of plans and objectives for outcomes that have the "Improvement" type (as we can't apply calculation for other types).
Previous and Next buttons on Outcomes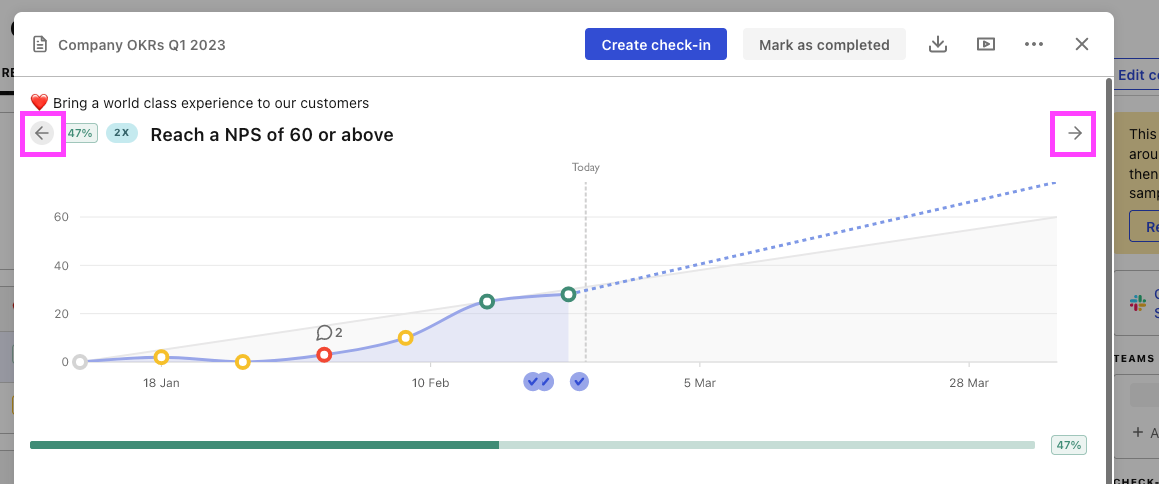 It was a bit annoying before to have to close and re-open outcome panels over and over when reviewing progress on goals.Now you can easily cycle through the visible items with the previous and next buttons that are on each side of the title.(Yes, we'll soon have keyboard shortcuts!)
---
💭 New Content
In this short video, How to Create OKRs your team won't Hate, we go through some tips and common mistakes for first time OKRs adopters. Set your self up for success by creating an OKR experience your team can embrace.
The key to success with OKRs is having the right culture, and that all starts with maintaining rituals 5 weekly check-in questions to keep your remote teams aligned goes into some key discussion points you can use to better align with your teams on a weekly basis.
What's the difference between Outcomes and Outputs? If you're not sure, start here and find out how your goals and tasks are related.
Don't forget to follow us on twitter or linkedin! We have tons of content on there all the time 🐥
---
Have you downloaded our mobile app?
The latest version on our mobile companion app is available for iOS and Android. Download the Tability mobile app today and do your check-ins from anywhere.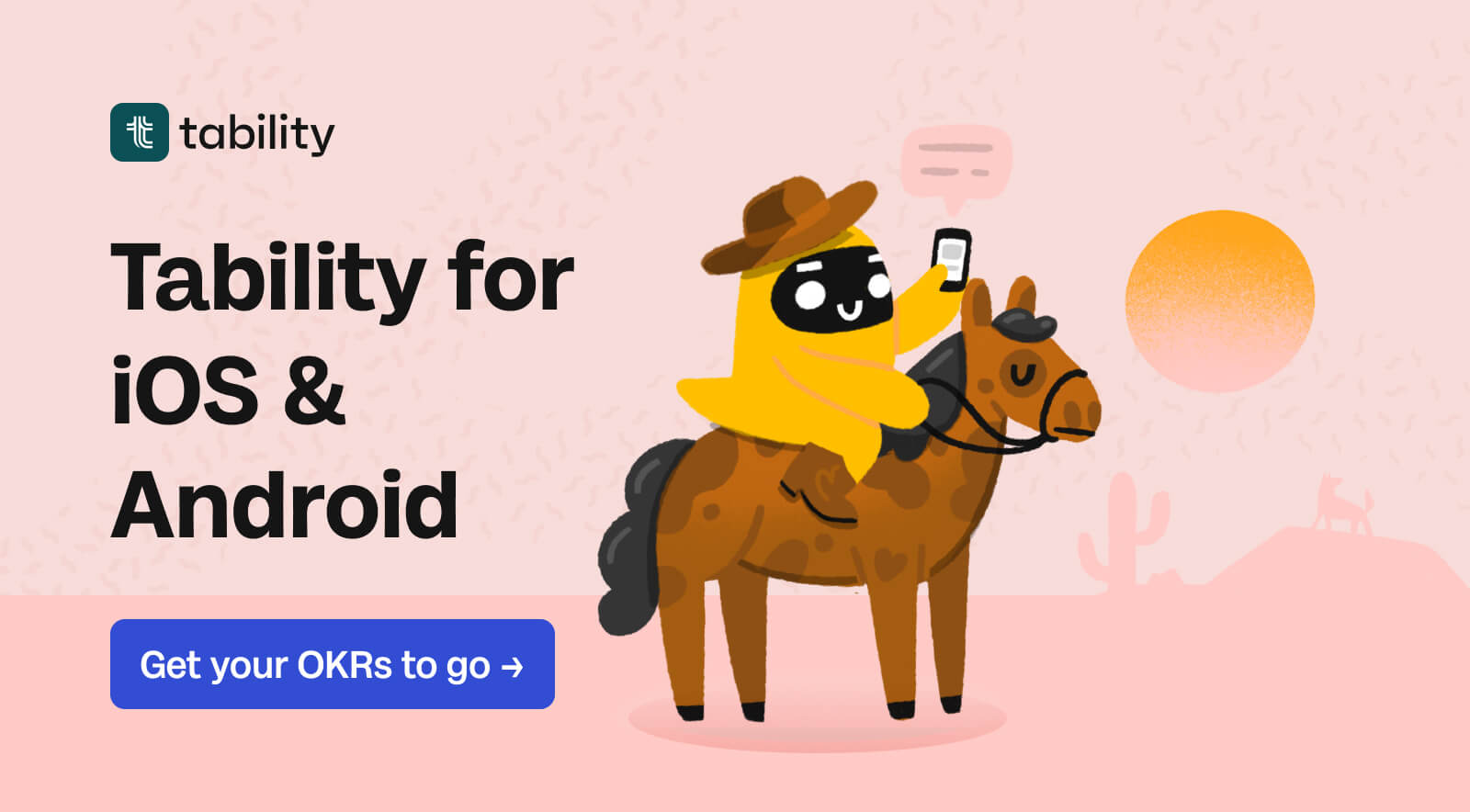 Send us a message 💌
We would love to hear your thoughts on how we can make Tability even better for you! We know that no platform is flawless, but we're committed to putting our customers first and implementing the features you want to see.
If you're curious about what others are suggesting, check out our public roadmap. You can add your own requests and give a thumbs up to ideas that you like.
And if you ever want to chat with us directly or connect with fellow Tability users, join us on our Slack Community 💬. We're always happy to hear from you!