As we close the first month of 2022, it's time to reflect on our progress so far and what we need to prioritise. For us, a priority is to bring the best possible OKR solution to our customers. One customer told us this week, "I've been extremely vocal about using OKRs, but I've been frustrated with tools until I found you guys." This really brightened up my week! 🥰

Here some new stuff we've launched to help improve Tability and help you stay on track. 👣
✨ What's new
Anticipate results with trend lines
We just added a new trend line on your charts to show you where you might land at the end of the quarter. We're using recent check-ins to calculate the current progress trend. We know our predictions won't be perfect, but we hope it'll help drive the proper sense of urgency with your team.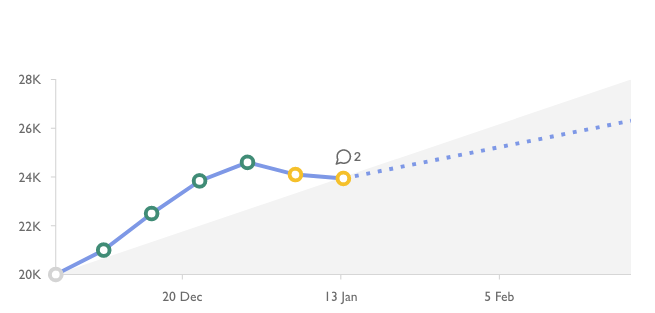 Plan editor floating menu
The plan editor now has a floating action menu to access editing options making it easier to edit metrics and owners on your objectives, outcomes and tasks.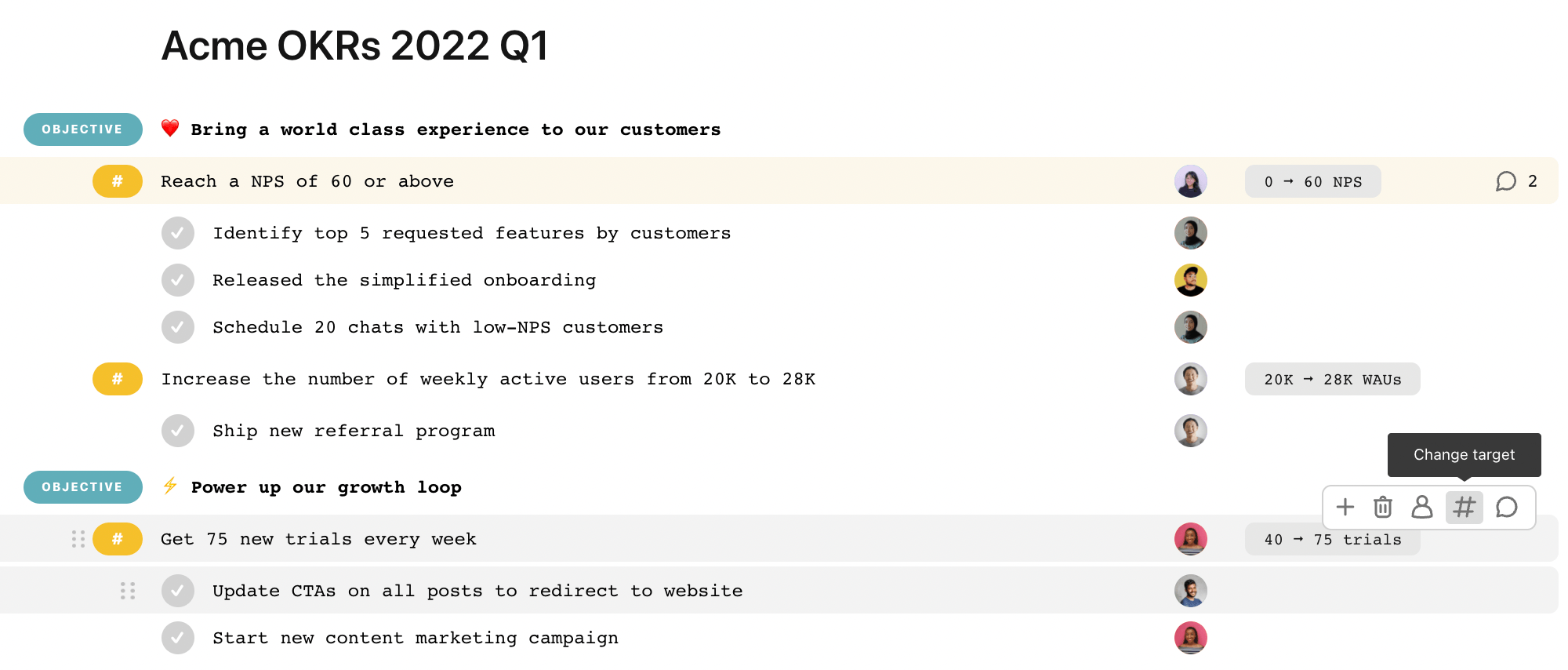 🌈 What's improved
Task and outcome panels are now mobile friendly
Removed Google Analytics from the user interface
Reduced the space used by the plan editor on small screens
💭 Content Highlights
Links to some recent content from our team that you might find helpful:
We've relaunched our OKR Examples with new examples and an updated design. You can also now use these examples and similar ones in Tability through our OKR Templates!
5 Cultural Norms that Catalyse OKRs - Our friend, Nikhil from OKR International goes in depth on OKRs and the ideal company culture that supports them.
Zapier + Tability: Integrate with just about any app: Update your KRs and KPIs automatically through Zapie
We'd love to hear from you
That's it! If you have feedback or questions, please reach out or add your suggestions directly to our public roadmap. You can even vote for features that are already planned to expedite them, how fun! 🥳
❤️ ❤️ ❤️
Get OKRs that the team won't hate
Does your team find it hard to keep up with the OKRs process? See how our platform can simplify goal-tracking and make it part of their rituals.
Learn more