A new quarter means new OKRs and a new focus! Here's what's new and improved in Tability to help you keep track of your goals.
---
✨ What's new
Remote check-ins API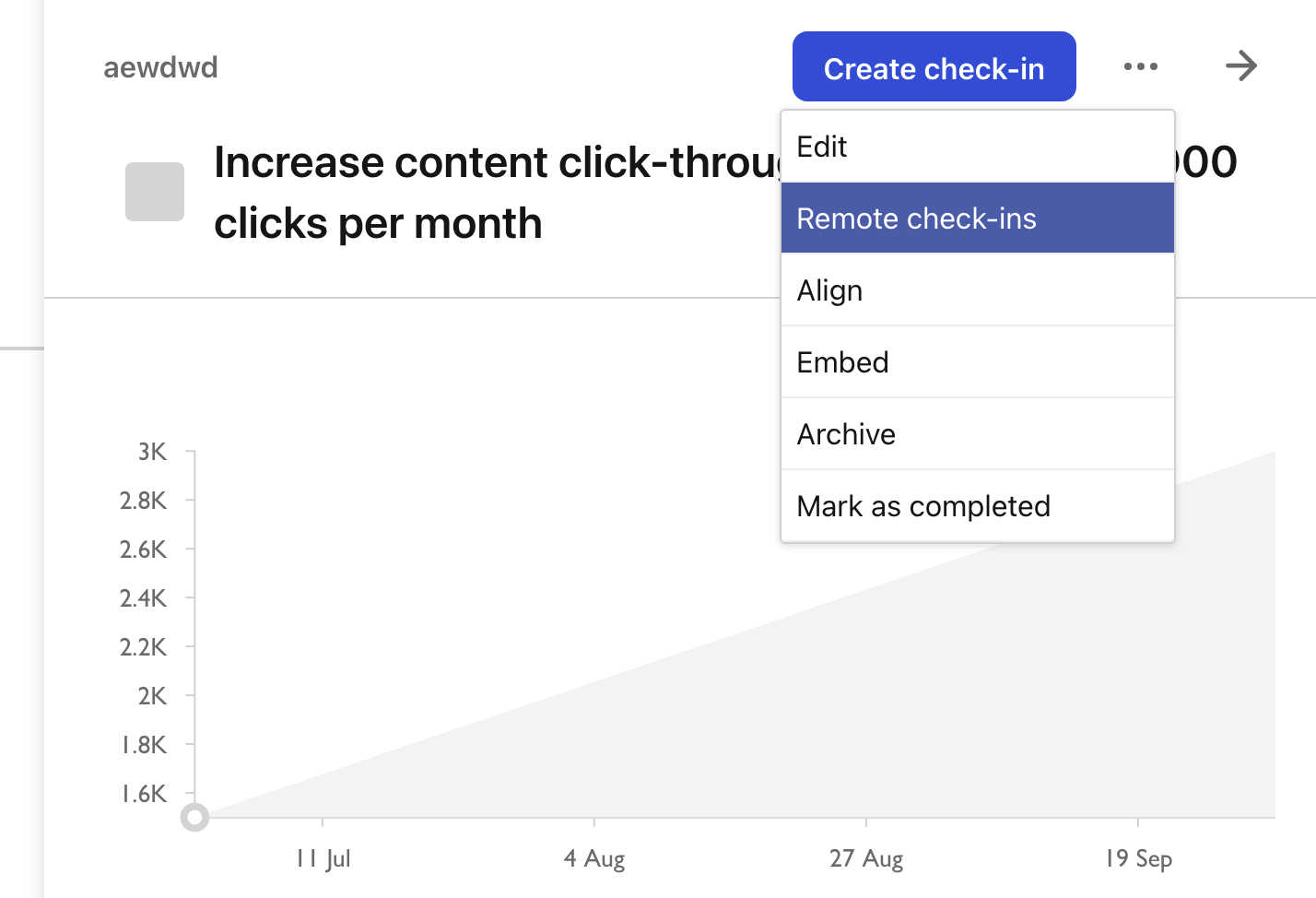 We added a new check-ins API that lets you update progress on your outcomes via scripts, or by using a 3rd party service like Zapier.
TV dashboard
Back in the office? Make it easy for your team to keep an eye on their most important goals and OKRs by using our new TV mode.
It's a view designed for large screens, allowing you to see the state of your objectives and outcomes at a glance. You'll need public sharing to be enabled, and then click on "Enter TV mode" in your plan menu.
Public plan sharing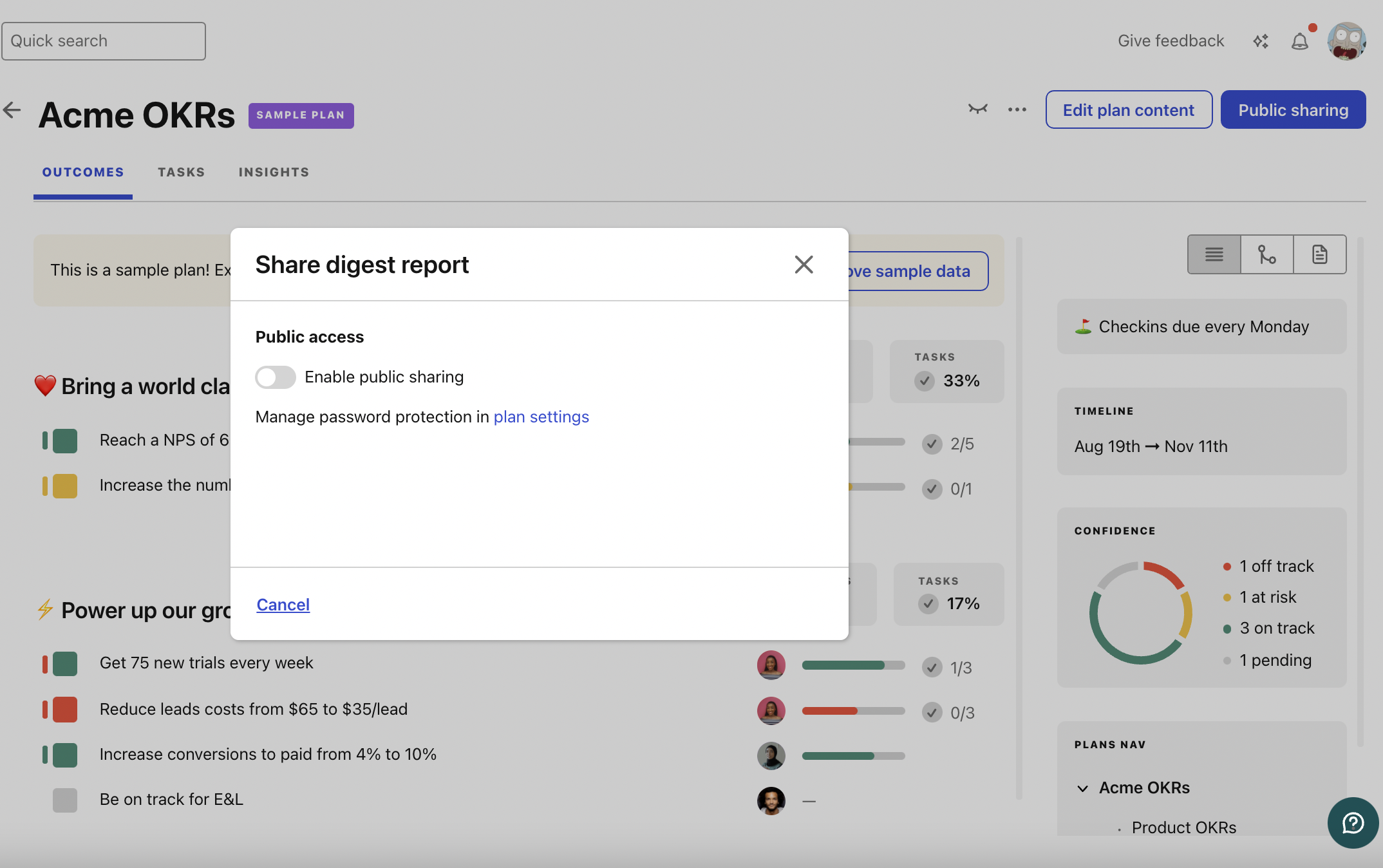 You can now share a link to a progress report of your plan with people outside of your team. You can access this feature by clicking on "Public Sharing" in your plan, and add a password to protect access to the report.
---
🌈 What's improved
Templates are now easier to search.
We have added a new set of Community OKRs templates.
We improved the Slack digest reports.
The inbox is now organize by tabs to facilitate navigation.
---
💭 Content Highlights
Links to some recent content from our team that you might find helpful:
---
We'd love to hear from you
That's it! If you have feedback or questions, please reach out or add your suggestions directly to our public roadmap. You can even vote for features that are already planned to expedite them, how fun! 🥳
❤️ ❤️ ❤️
Get OKRs that the team won't hate
Does your team find it hard to keep up with the OKRs process? See how our platform can simplify goal-tracking and make it part of their rituals.
Learn more